The second half of my RSR order that I started the other day with the post about the Extortion/C.E. split 7". This is the debut 7" "Sex Cells" by this new band from the UK, Sick-Fuckin-O. With that name I doubt I really need to go into detail with what this band are all about? Pure powerviolence mayhem ala Infest, Crossed Out, No Comment and the like. Duh. This is on a
shitty red
wax of 100 copies so Sandro tells me, but because of the nature of the shitty red, this photo does no justice whatsoever.
This one kind of does though.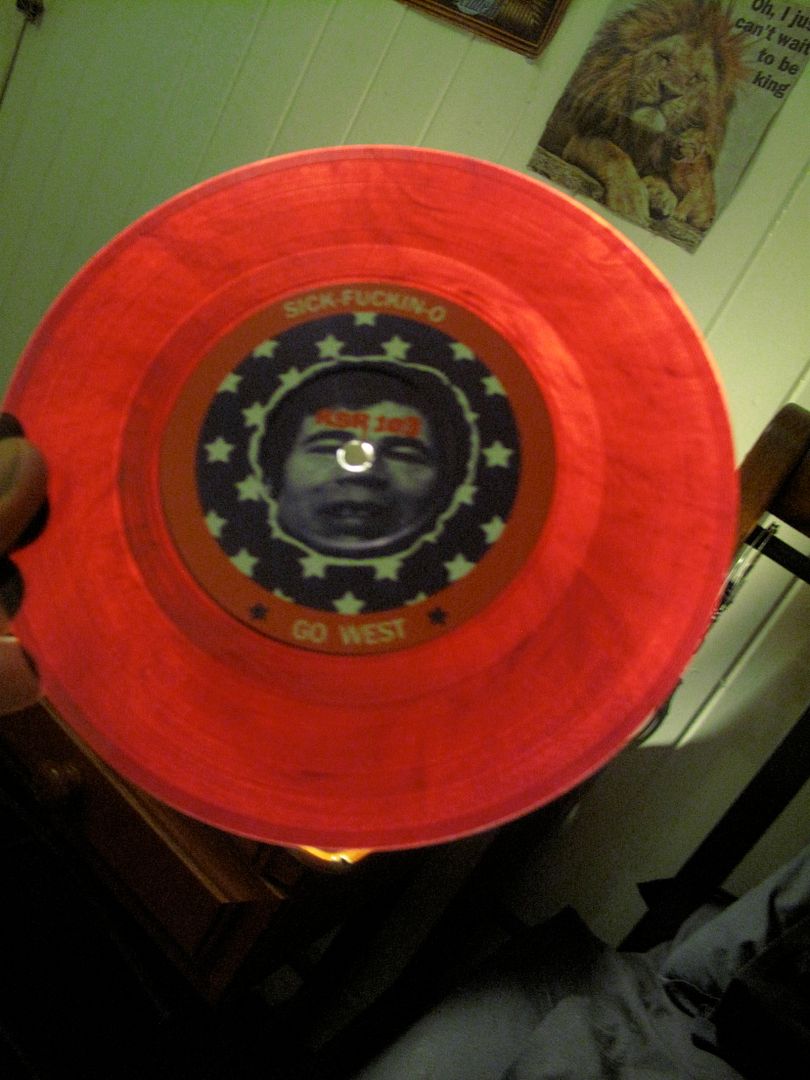 For those playing at home, this band is fronted by none other than Lecky, of Voorhees fame and later on Meatlocker. His vocals are pretty ape shit here as this is probably the most consistently speedy stuff he's ever had to lay vox down for. He doesn't seem to have any trouble keeping up, that's for sure. They even make a good attempt at a Voorhees cover in 'More Violence' which I find hilarious/cool.
Interesting artwork that obviously ties in with the play on words of the EP title. All of it from the mind of a dude named Sergio Posada whom I have never heard of. It's also signed off in 1995, so I'm guessing this is old stuff. I have no idea really. Anyone cluey?
A little birdy told me that these guys have a split 7" coming out with none other than our (Australia's) own White Male Dumbinance in 2011. It's been a while since we've heard anything from WMD, and if this split happens, worlds will end. The stuff from their releases in 2009 was just about the best Australian music produced in that year. So excited to hear new music from them.