Without any shadow of a doubt, this is the surprise 7" of the year for me. Before two months ago or so when the Toxic Breed blog uploaded three tracks from the upcoming Colony s/t 7" I had never heard of this band. Immediately I was into it. Brutal heavy hardcore with mild PV influences. This makes me think of Rorschach mixed with Infest mixed with
Assück
. Even that description has its limitations, but it's the best that I can do. Fans of crazy heavy hardcore that experiments with funny tempo switches and the like shouldn't be disappointed. So yeah, here's the debut Colony s/t 7" on
pink
wax. This comes about courtesy of Frequency Deleted Records, the label that put out the Abraxis CD.

The inner fold out is just about the only aspect of the artwork that I like, the rest is boring as hell which is a bit of a let down considering the next level tunes on offer here. To be honest, I'm not at all fussed on the bands name either. Strikes me as rather boring. Good thing that this is going to be one of my top three EPs for 2010 regardless of those two short comings.

Back side that probably highlights the lack of creativity in the artwork that I speak of. It's possible that it just goes way over my head or something, maybe someone out there gets it? I sure don't.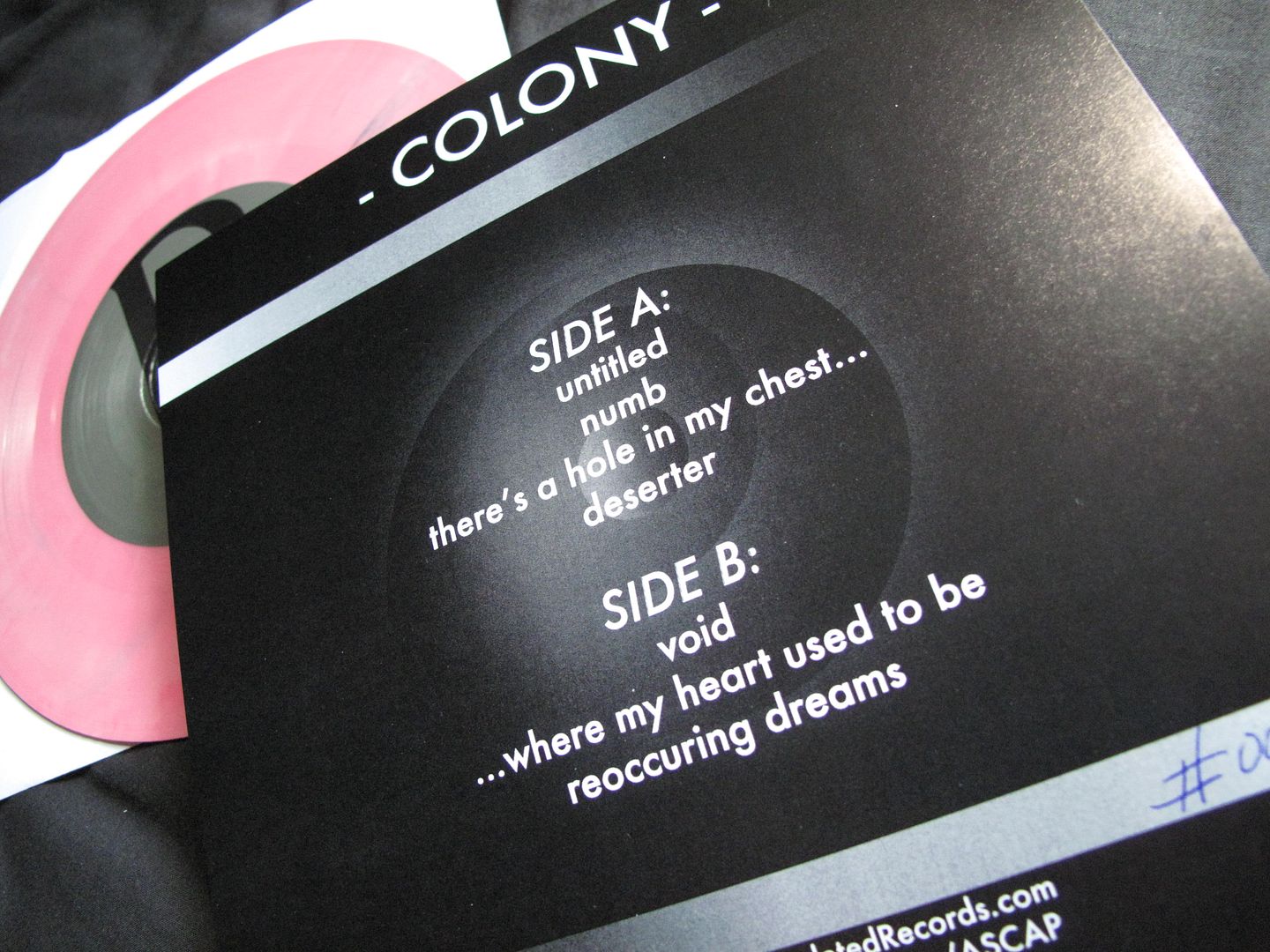 Hand numbered as you can see. I'm happy with that one.
And this is the
orange
version. Now I had no real intention of getting this too, but when I ordered from the label they had a minimum international order policy, so I grabbed this and the Revenge LP (which I will post about later on this week). It's also hand numbered 90/351 but I forgot to take a photo. Who numberes the entire second limited press anyway? Another colour also exists of beige/brown far as I know and being the OCD fuck that I am sometimes, I'll probably try and get my hands on that too.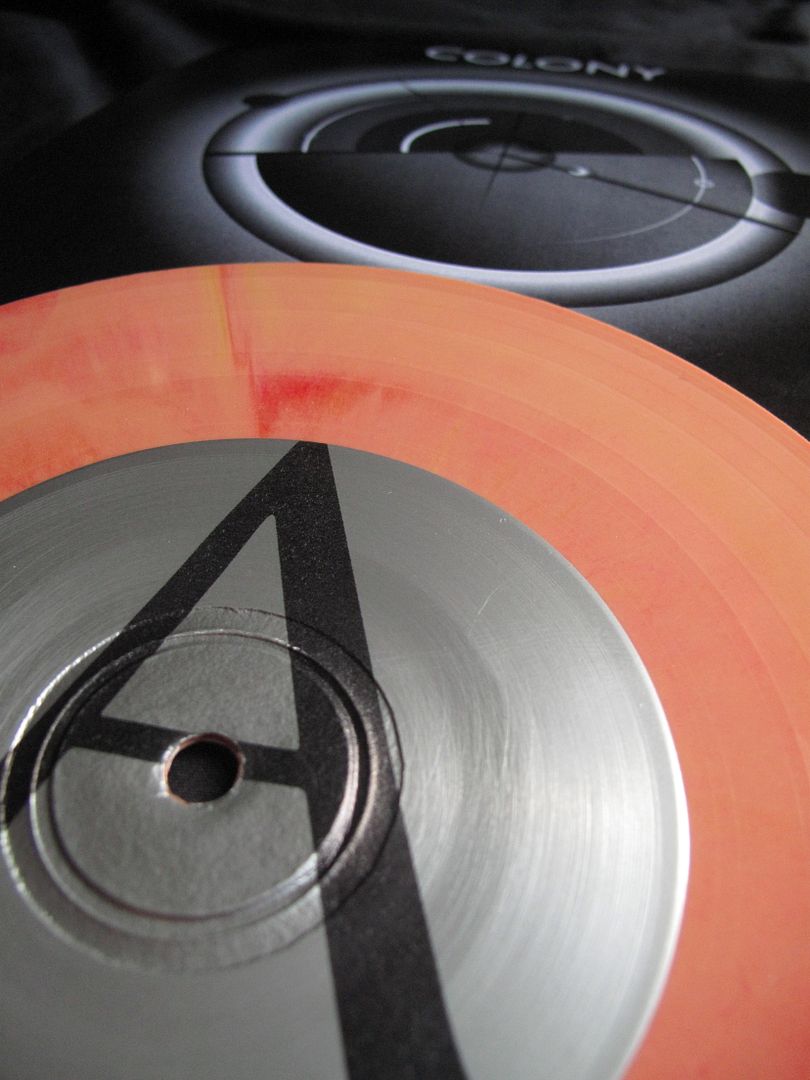 People please check out this band. I was so surprised by this record. Such a good release if you're into heavy, fast hardcore. Vocals from hell (possibly my pick of the year), a filthy bass tone, thick guitars, break neck drumming. What else could I want?