All of my favourite Black Flag songs are Keith Morris era numbers, so it stands to reason that I am probably going to like this 7". This is the debut EP by this new Californian super group of sorts, OFF!, featuring Morris along with members of various other notables including Rocket From The Crypt and Burning Brides. This is the first press of the record that I managed to pick up rather easily from RevHQ. It's selling for silly amounts on eBay now.
The poster that came with only the first press. Pettibon artwork obviously.
I do like this alot. Fans of Circle jerks and (any era) Black Flag should too. The recording sounds like it's straight out of the mid 80's but without the vocals or drums sounding muddy and muffled. The songs are short and sweet, no bullshit. Kind of surprised by this record, I didn't think that I would actually like it, but yeah, it's good.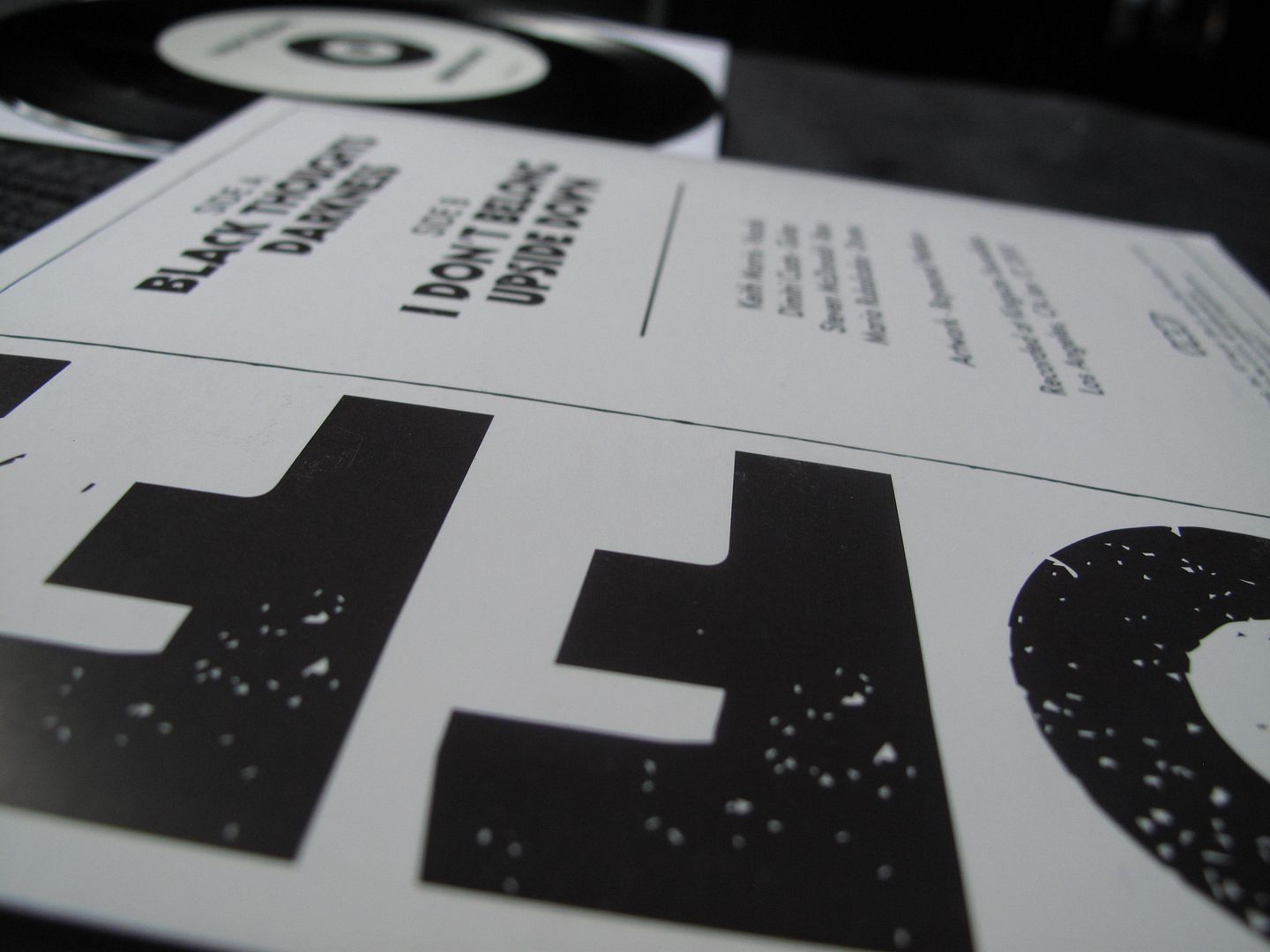 From what I have heard, there is a series of OFF! 7"s coming out over the next few months, all of which will make some box set at the end or something. Being the fuckhead that I am, I'll probably try and get my hands on this. We'll see.