Here's a band that's getting a good amount of hype at the moment, amongst people I know anyway; the new Confines 7", 'Withdrawn' on black vinyl. A split release between Labor Of Love and Side Two Records. This is the follow up to the bands demo from earlier in the year of DC styled hardcore with a pretty modern edge. After a couple weeks of spinning this, I can't say that I am really excited about it, it's not bad, but nothing really jumps out and grabs me about it either. Fans of 80% of the Deranged Records roster will probably like this. They sound like Nomos with some more peculiar guitar bits ala Greg Ginn and co.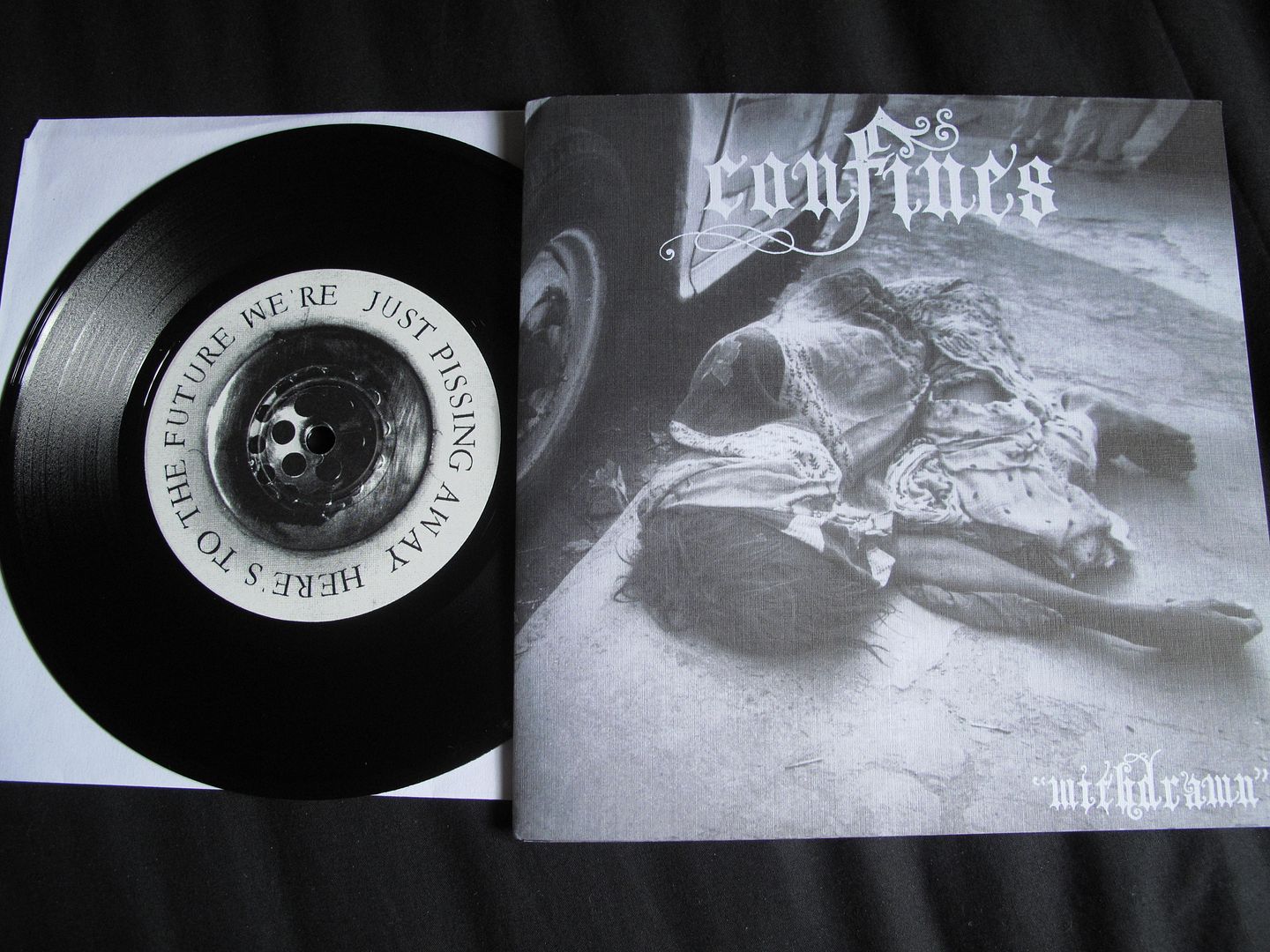 Somewhat of a political and social theme runs throughout the EP with the lyrics and the general art aesthetic/layout.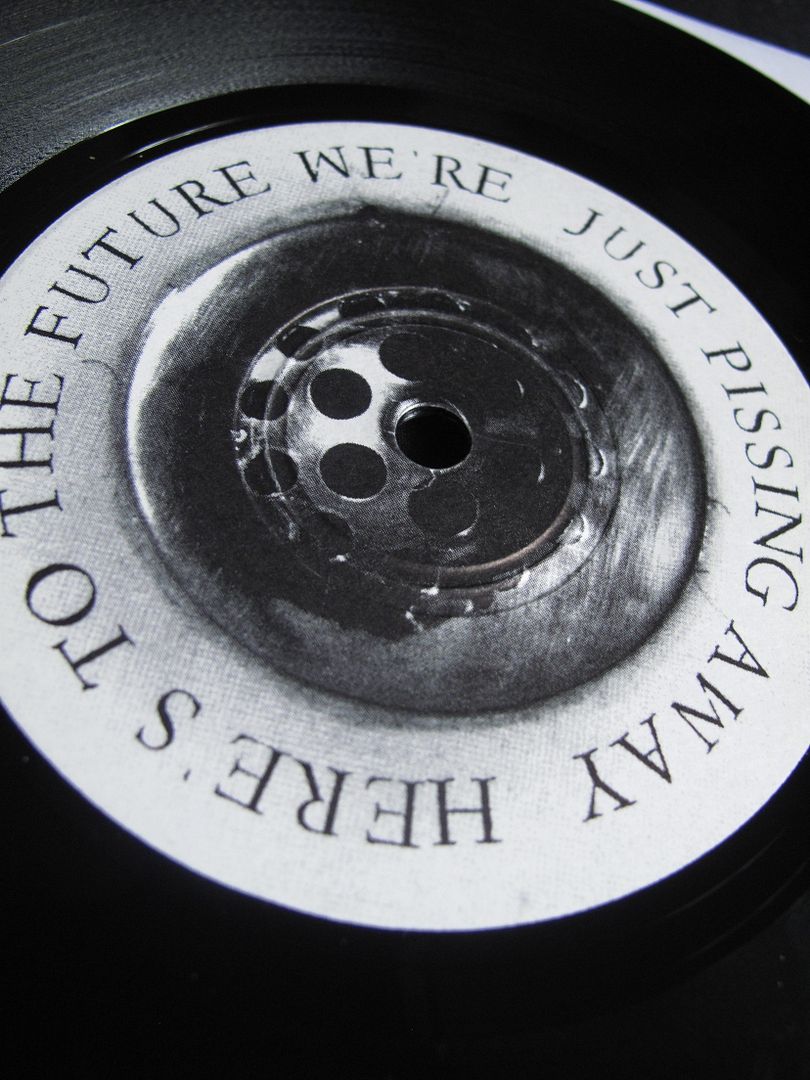 Six panel fold out insert with all of the lyrics and liner notes etc on one side.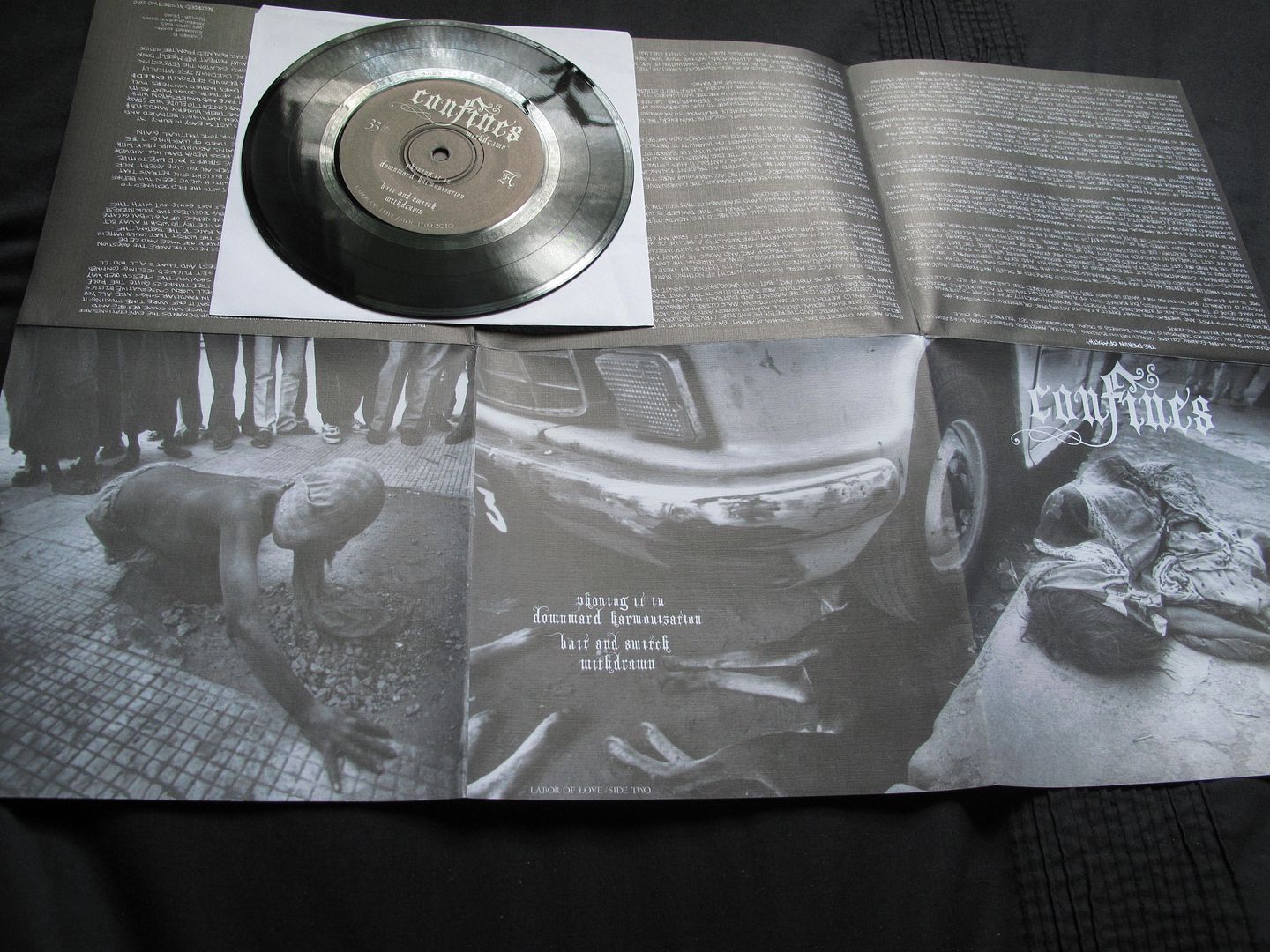 And this on the other side.