I posted a few weeks back about Slaughter Strike's demo tape, well this is their new MLP 'At Life's End', out thanks to Cyclopean Records. This is the limited pre order
red
with black smudge. I really liked that demo, but I like this even more. Like I've said before, Repulsion/early Slayer/early Napalm Death worship is what you get here, and it's fucking great.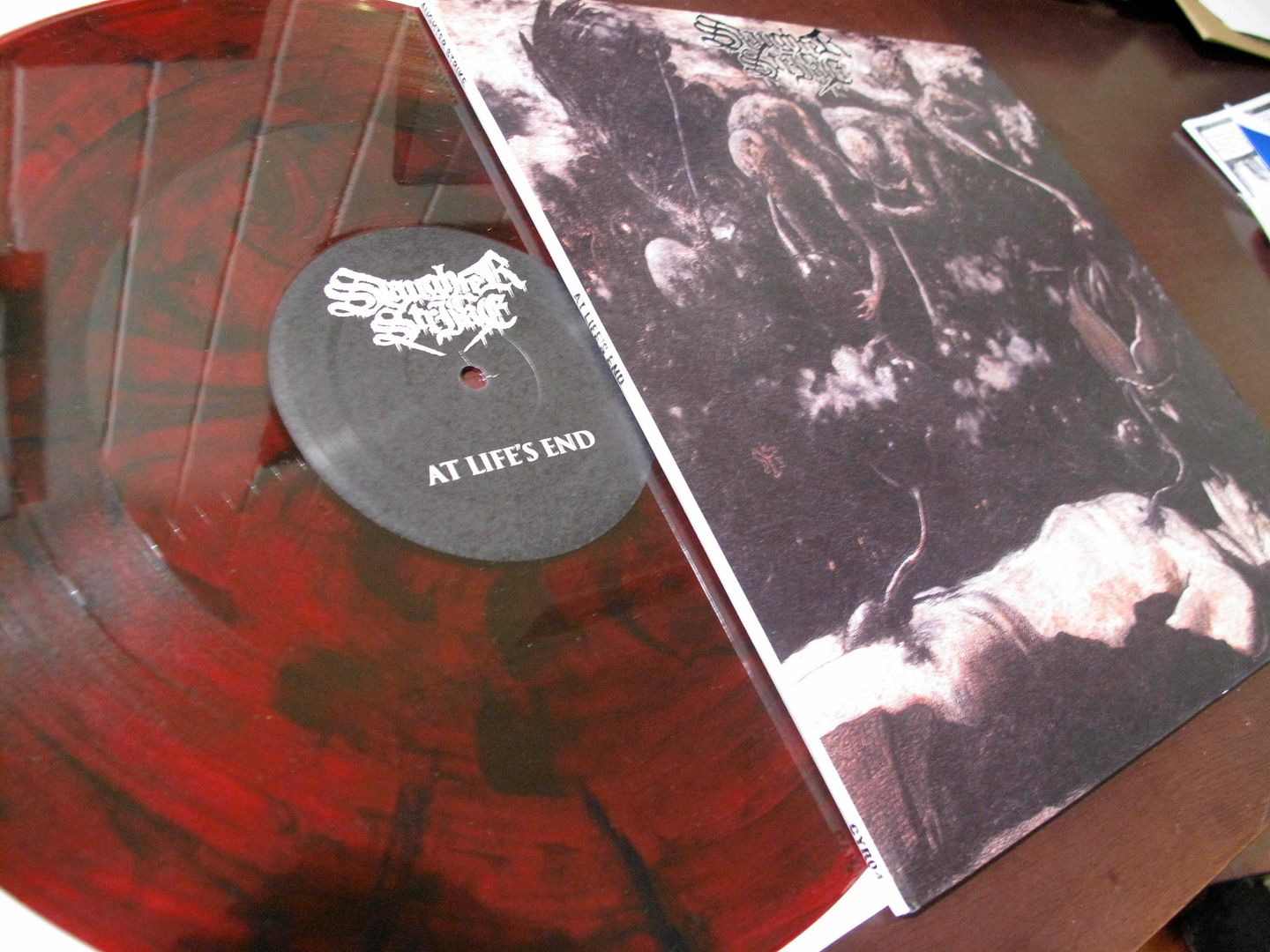 Great artwork in my opinion, I'm guessing that's one reason why they gave it the 12" treatment.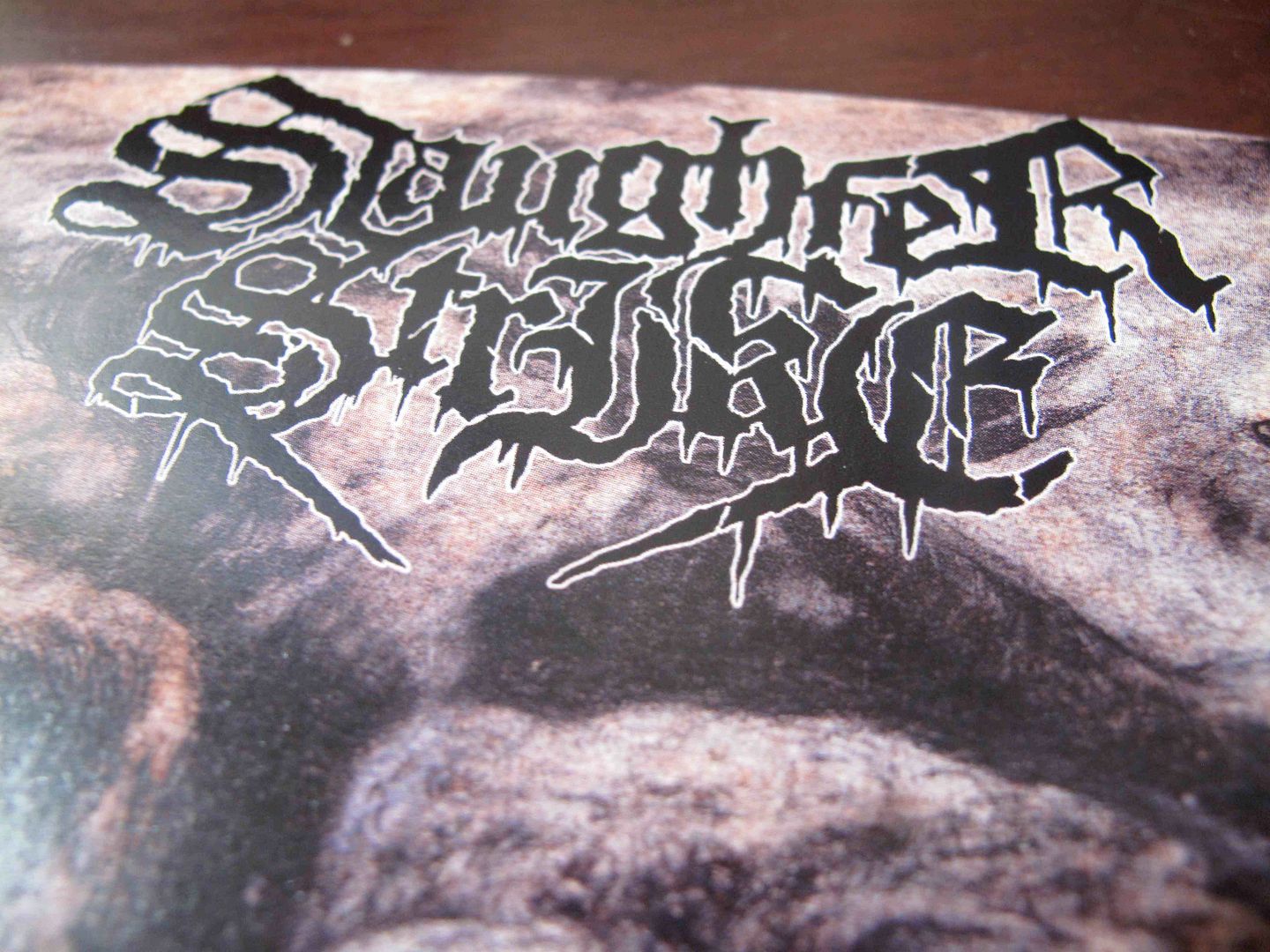 And more Cyclopean records stuff, the Green & Wood s/t LP on
gold
plastic. Tried and true, genuine Sabbath worship at it's very best, this thing sounds like it could have come straight out of 1970. Amazing song writing, amazing riffs. I tried these guys out when Cyclopean first announced they were doing this LP. I tried a track from the bands demo on their myspace, and to be honest, I wasn't that interested in it. I wasn't initially going to order this, but when I was oredering some other stuff, I threw this on the pile too. So glad I did.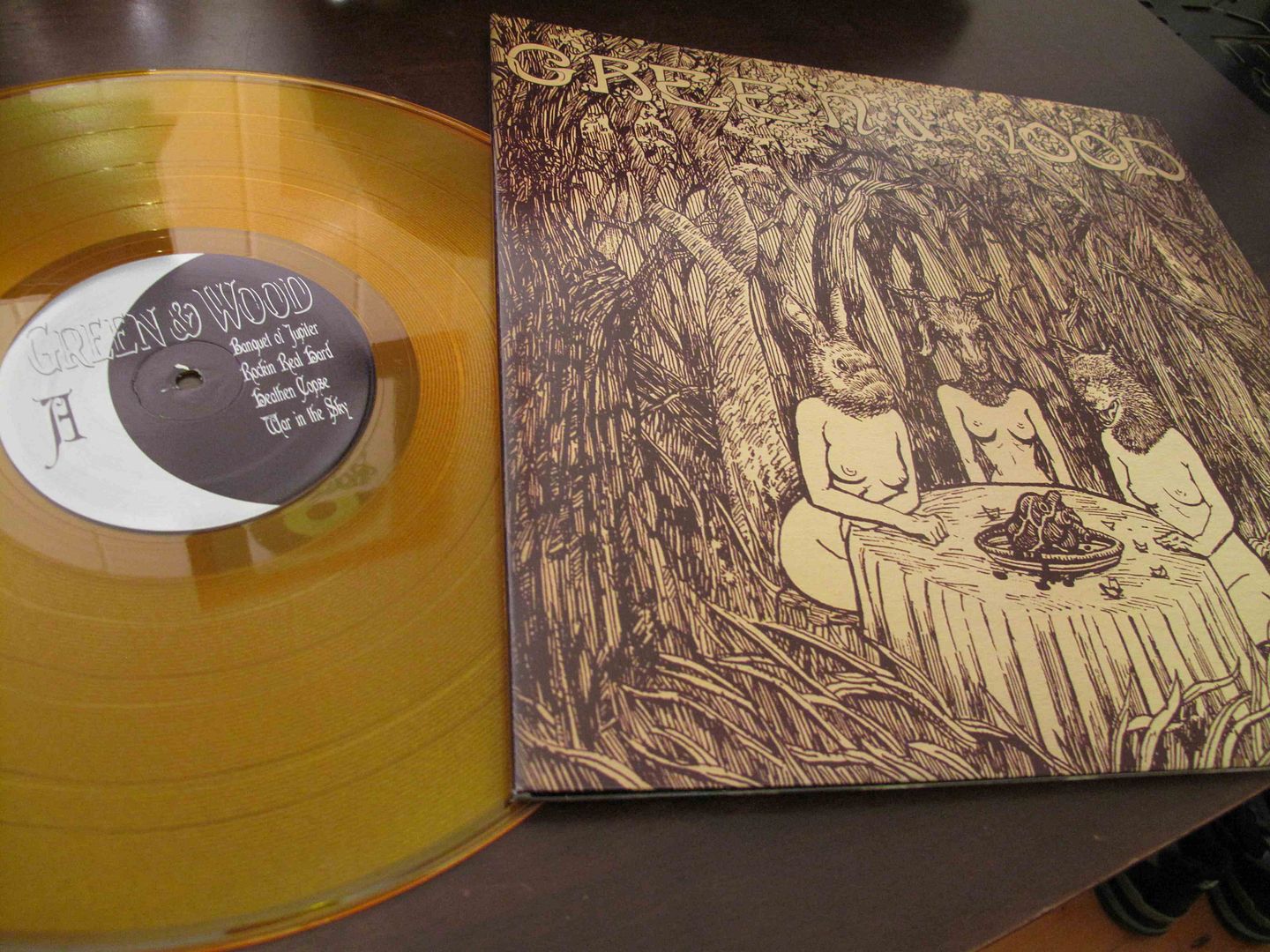 Six panel fold out insert/poster deal.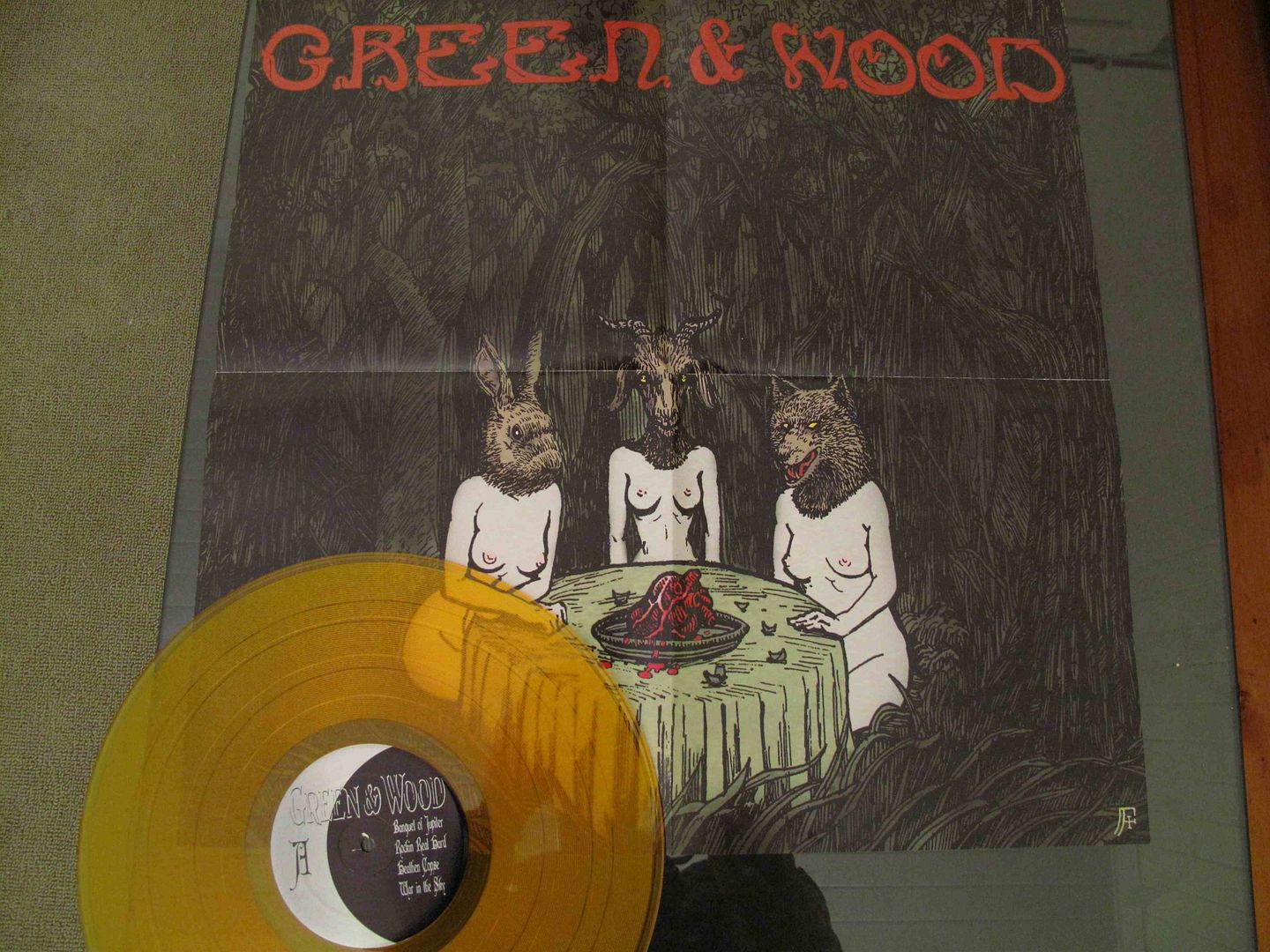 Gatefold sleeve with all lyrics/liner notes etc. Light up, get high.