Here's a record that I have had for a little while, the Heist s/t 7" on black wax. Ecocentric Records. I suppose you could say that this is one of those Australian 'must have classics' etc. Perth crust/grind/whatever. I mean it is a great record, and it obviously went on to influence a few current hardcore stalwarts within that whole PV/grind genre. It's almost weird how long it took me to get my hands on this thing, but a friend of mine was selling it about six weeks ago for a handsome price, so I grabbed it. Classic cover that everyone who reads this blog should be familiar with. Classic kind of design from this era too. Simple, stark, grim.
Messy inner layout that I don't like at all. I guess this was almost typical of the more novice layout skills of the bands at this time though. These days shit is nothing but pro.
More than likely that you know, but this bands drummer, Dean went on to play for Extortion for a couple of years, and still occasionally fills in when time permits. Mental fucking drummer. Just watch him live, he pretty much calls the shots haha.
And the latest Integrity 7", 'VVe Are The End' on black vinyl thanks to Magic Bullet Records. This is a one sided 7", with two heavy, fast, 'true' Integrity style tracks. This harks right back to Melnick era material. Fantastic stuff.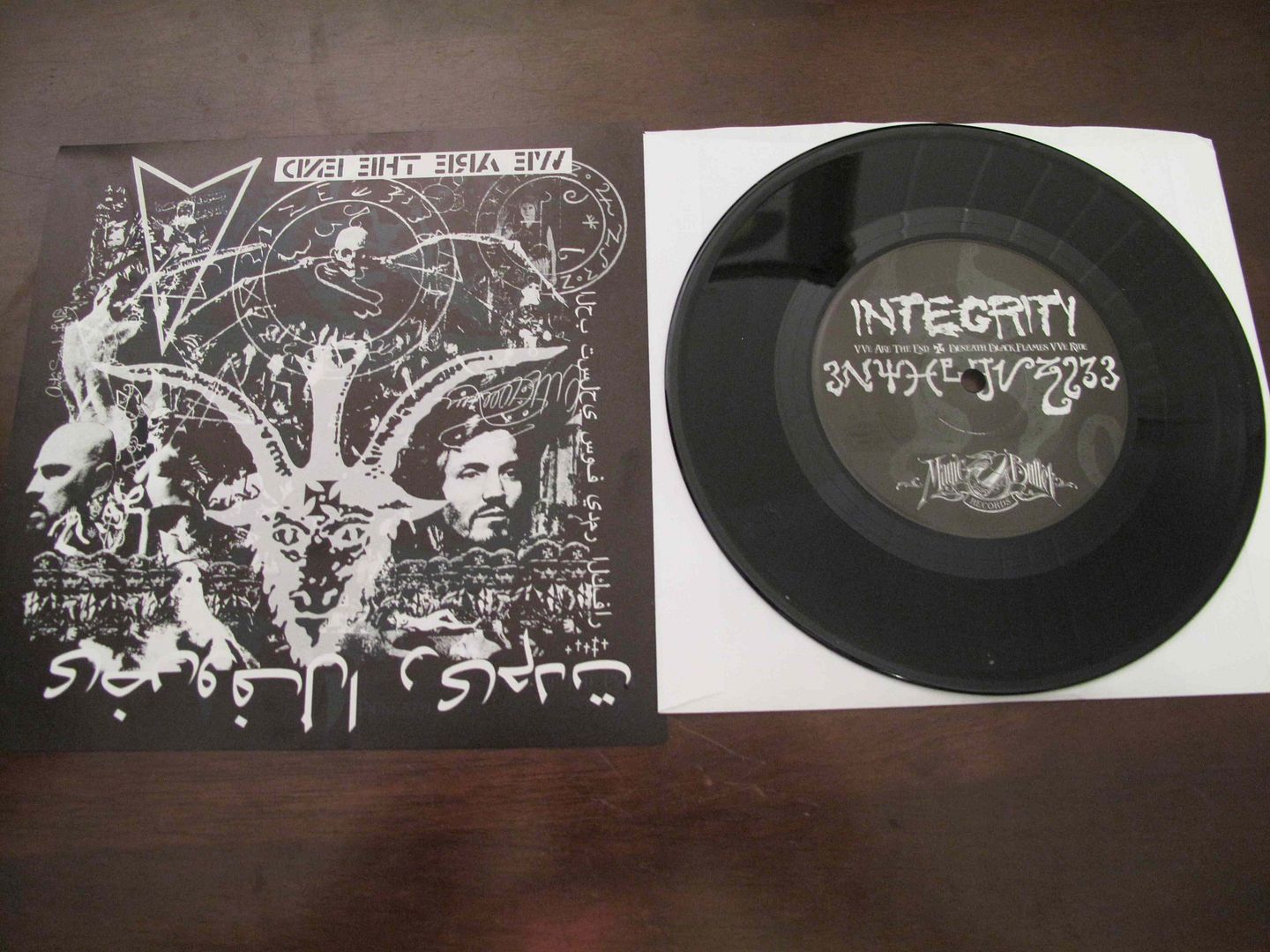 Skull logo etching on the B-side. Very clean. More and more bands seem to be doing this kind of stuff lately. I wonder the costs involved with that sort of thing?