Here's an LP that I've had for fucking months, the latest Trash Talk full length, 'Eyes & Nines'. Released by the band themselves with their own label Trash Talk Collective. Clear wax of some ridiculous number like 1700 or something. I really liked this bands last s/t LP. It was rough, to the point and heavy. I think that's the main reason why i was so into it, just for the dirtiness of it. This LP is boring at best, it's too clean, it's too precise. I don't even know why I bought it really. Oh yeah I do, cause I had to complete my collection. Idiot.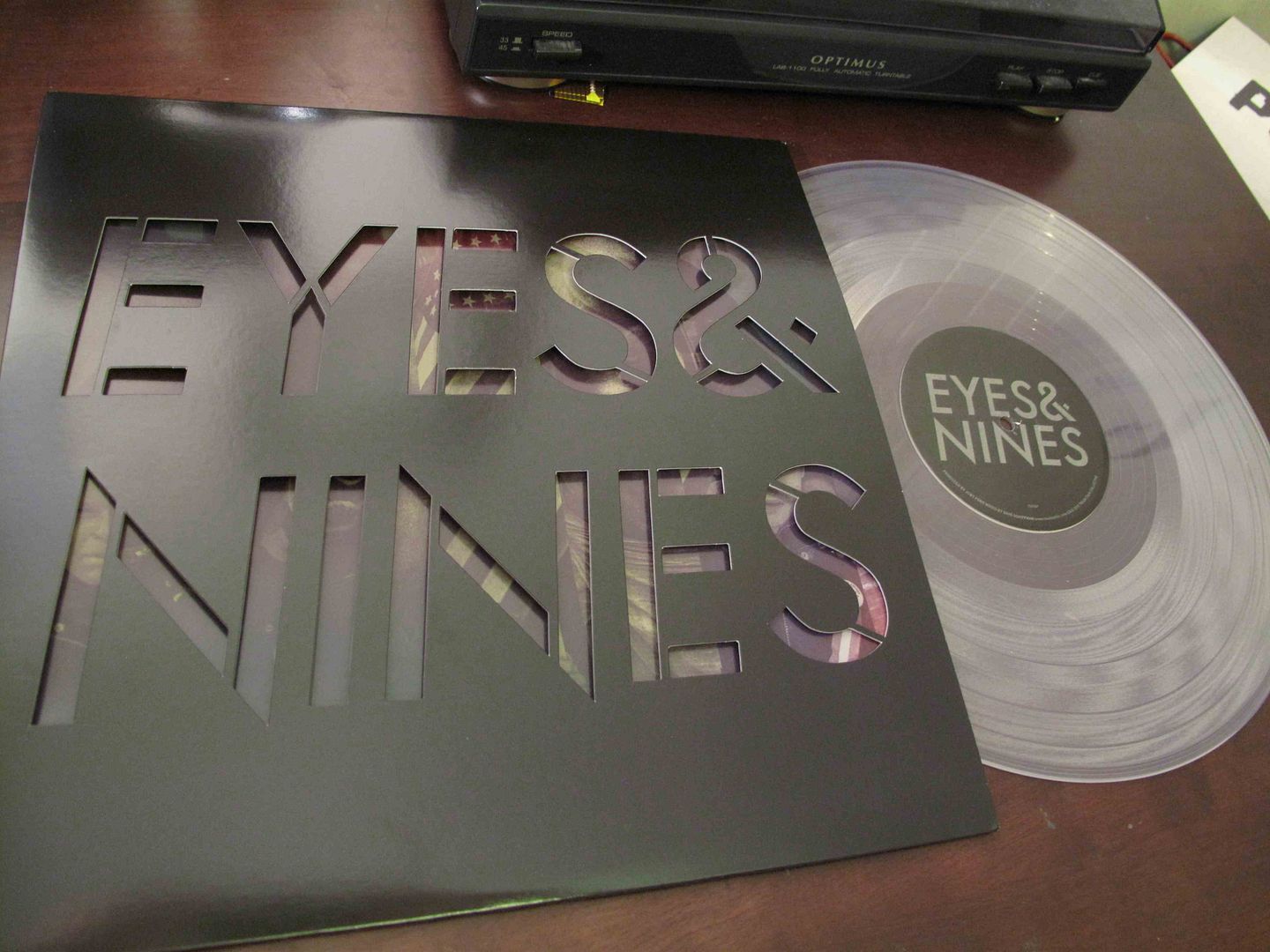 Cool die cut sleeve set up deal. The pics should do justice.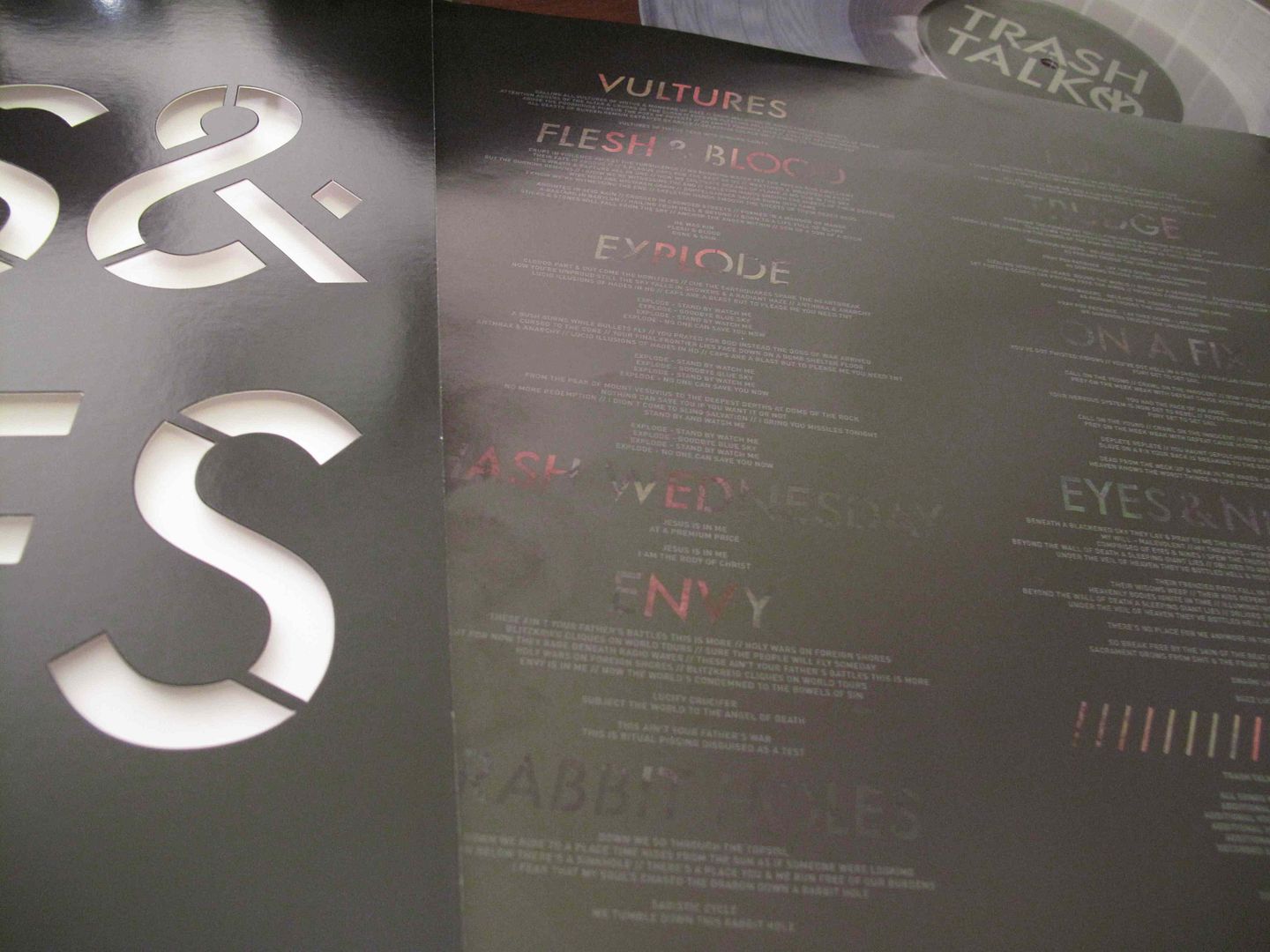 And the 'Dolores' LP by Litany For The Whale. I knew nothing of this band until
Craig
sent me this LP a little while back. Pretty cool crust driven stuff for fans of Tragedy and the like I suppose. It's one of those LP's that you need the time to listen to the whole thing from start to finish. Heaps of ebbs and flows, heaps of atmospheric bits etc. It can get a bit wanky, but with patience, it's cool.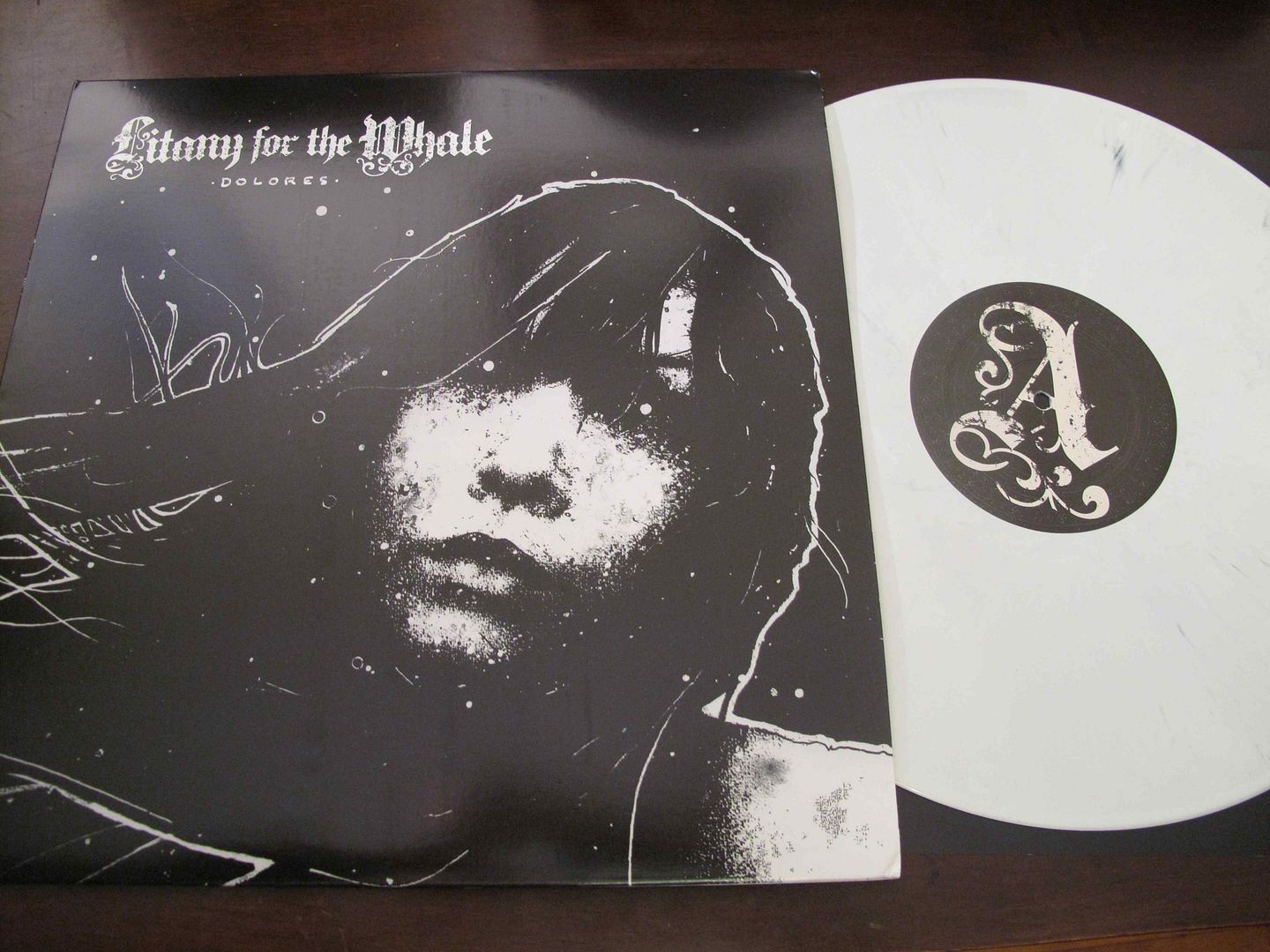 The vinyl is white with some very slight black smudges through it.