This is the rather sought after Dead Black 'Certified Mix Tape' from last year. Earlier this year I managed to secure their original demo tape on eBay for a miniscule sum, but this one has been much more elusive, last time I saw it on eBay it went for something stupid like $60. I paid $40 for this from a friend. Still a silly amount I guess, but this thing seems rarer then hens teeth. Basically, this is the demo, plus other random tracks that were originally intended for a 7". It's rumoured that said EP may still see the light of day.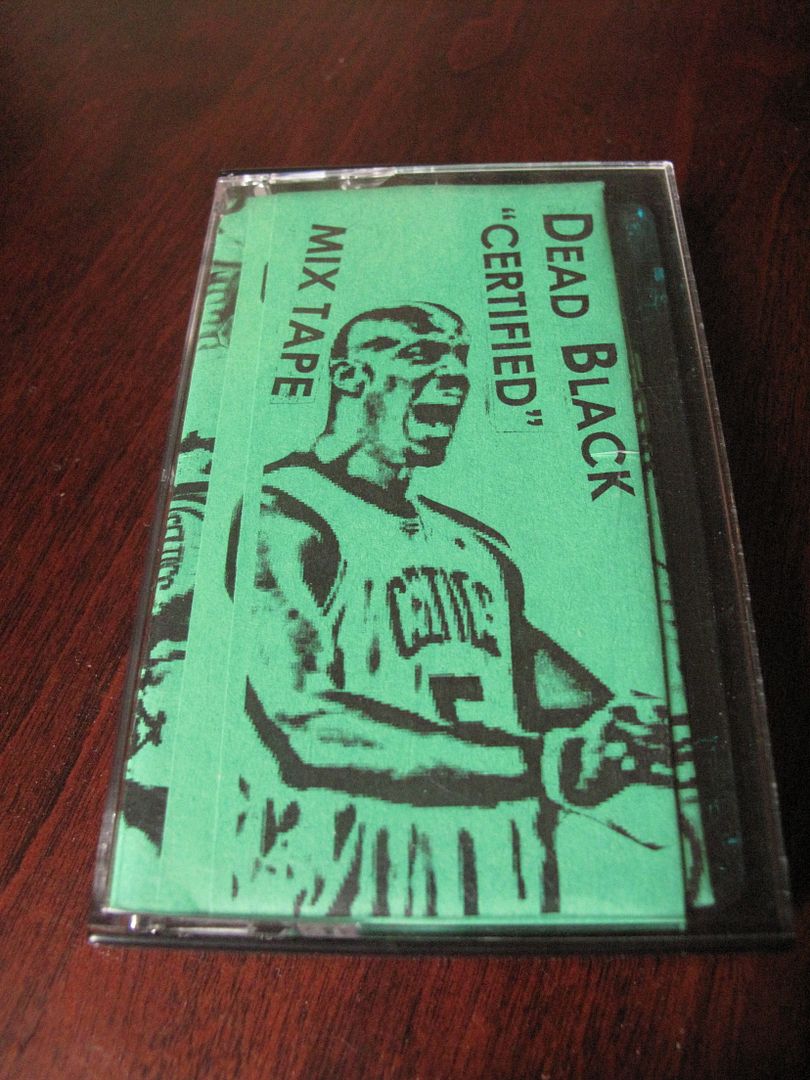 If you're unfamiliar with what these guys are on about, basically it's Jason Clegg from Think I Care on vocals with various Boston all stars behind him playing dirged out, down tempo noise ala God Flesh mixed with the better MITB stuff. It's fucking epic to say the least, and something pretty different when placed in context with the rest of the material that this scene produces.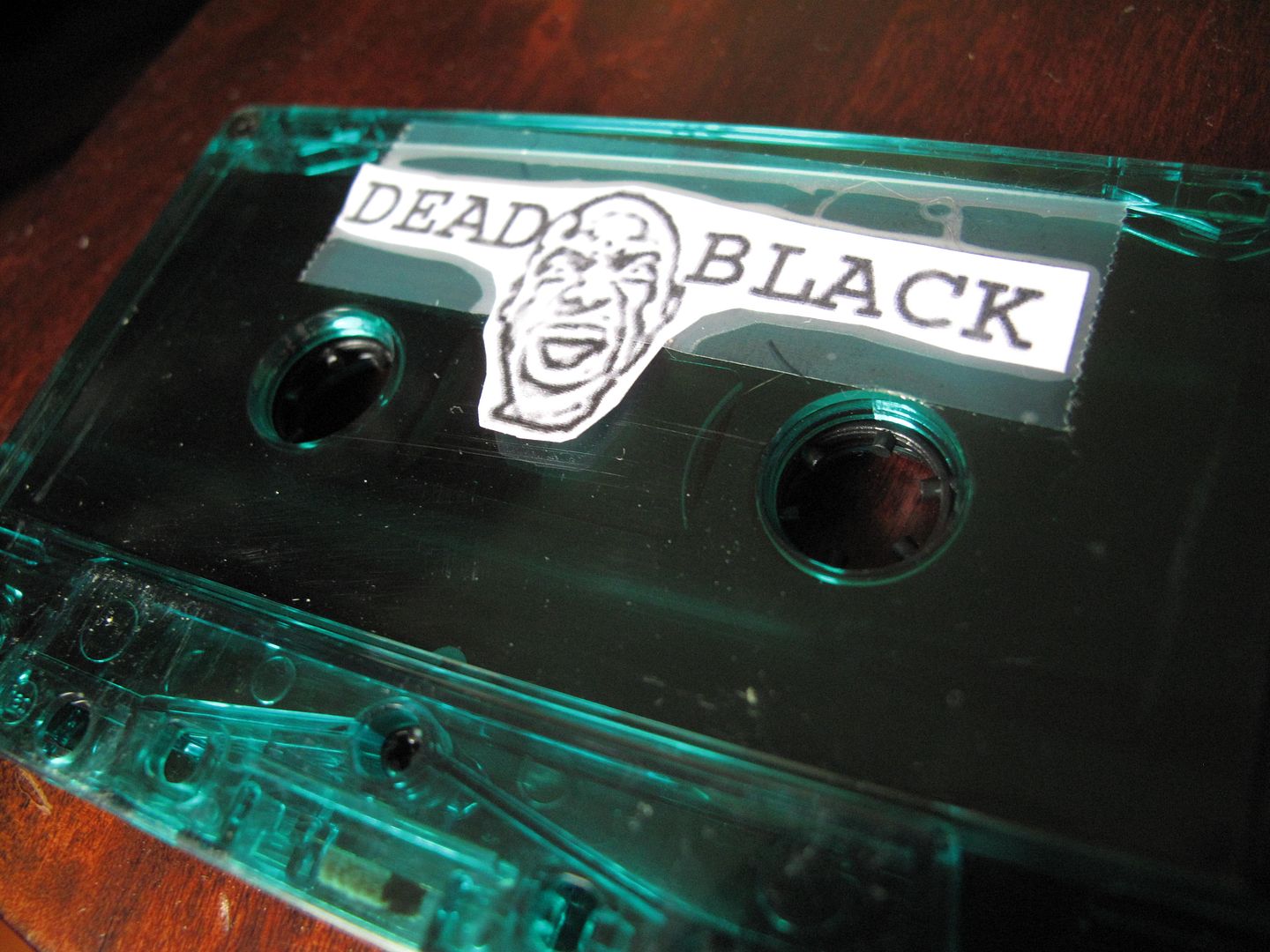 Obvious Boston Celtics theme, from what I can gather via various photos online etc, Clegg is a bit of a Celtics nut. It's original I guess.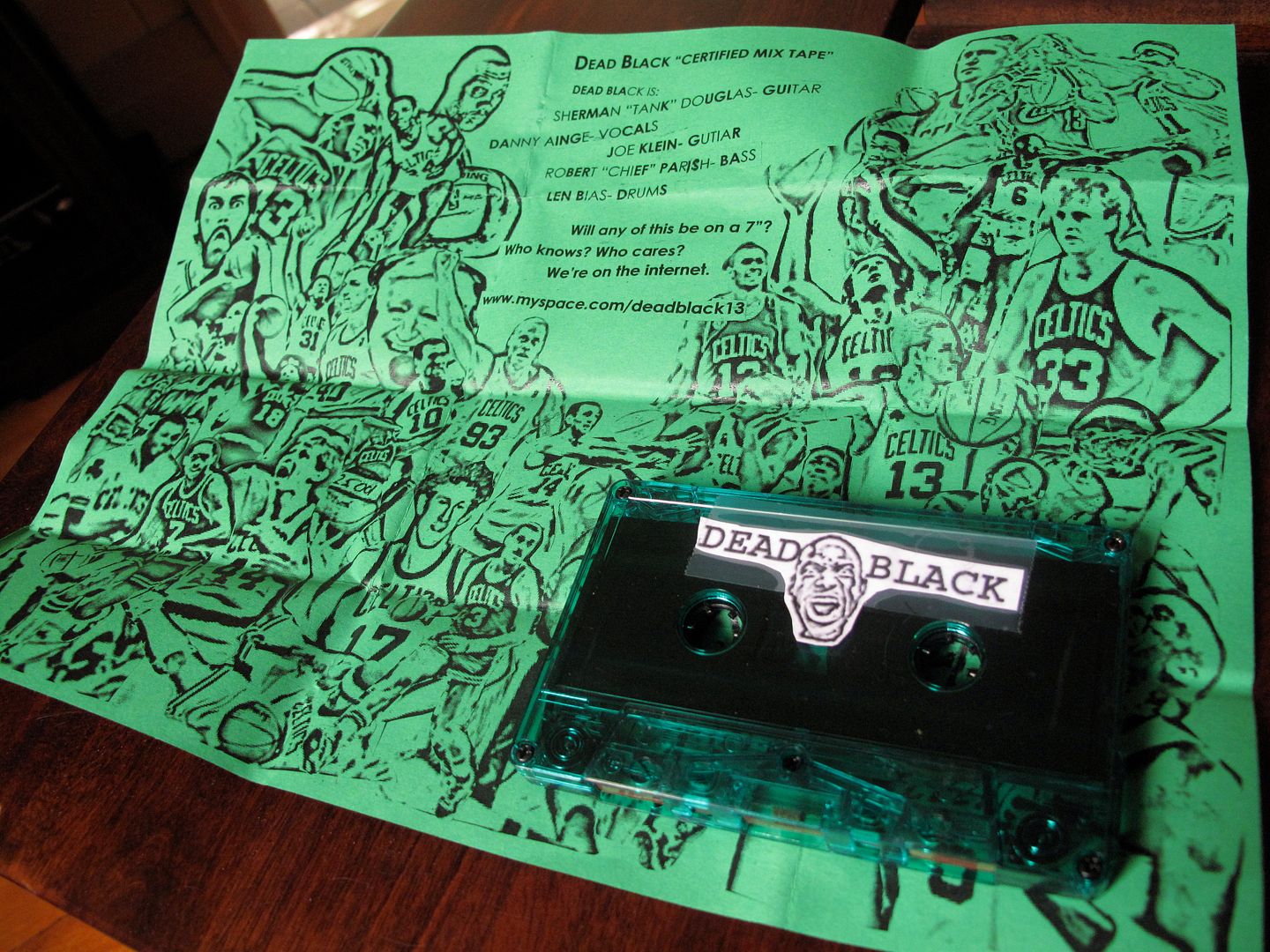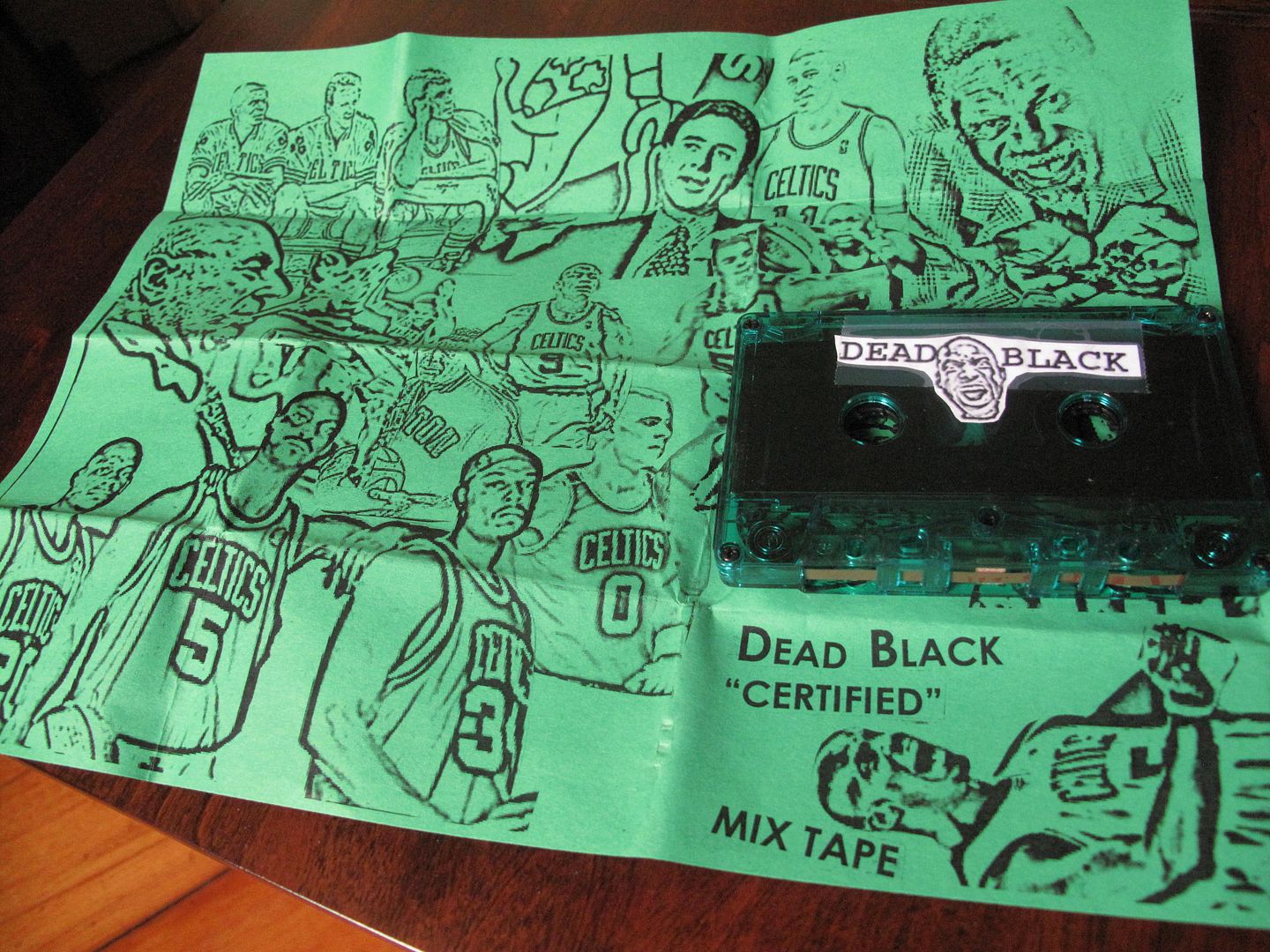 Very happy to finally have this under my belt. Certainly one of my most sought after cassettes of the last 12 months. What makes it sweeter is that you can't find any of this online, so the first run I gave of this was the first time I'd heard much of it.