This is the s/t LP by Oakland's Never Healed, released last year on Parts Unknown Records. I first got into these guys when I bought their split 7" with Violent Minds a few years ago. The stuff on that record was pretty good, then they released a 7" on Painkiller last year that was of average quality at best. Around the same time, if memory serves, this came out, and lucky, because it certainly redeems. Lots of different sounds going on here, but if I had to, I'd say they sound like some scando thrash/crust meld with elements of black metal. The dudes vocals are certainly what stands out on this piece. Black wax, obtained from a mate of mine who was selling a bunch of his stuff.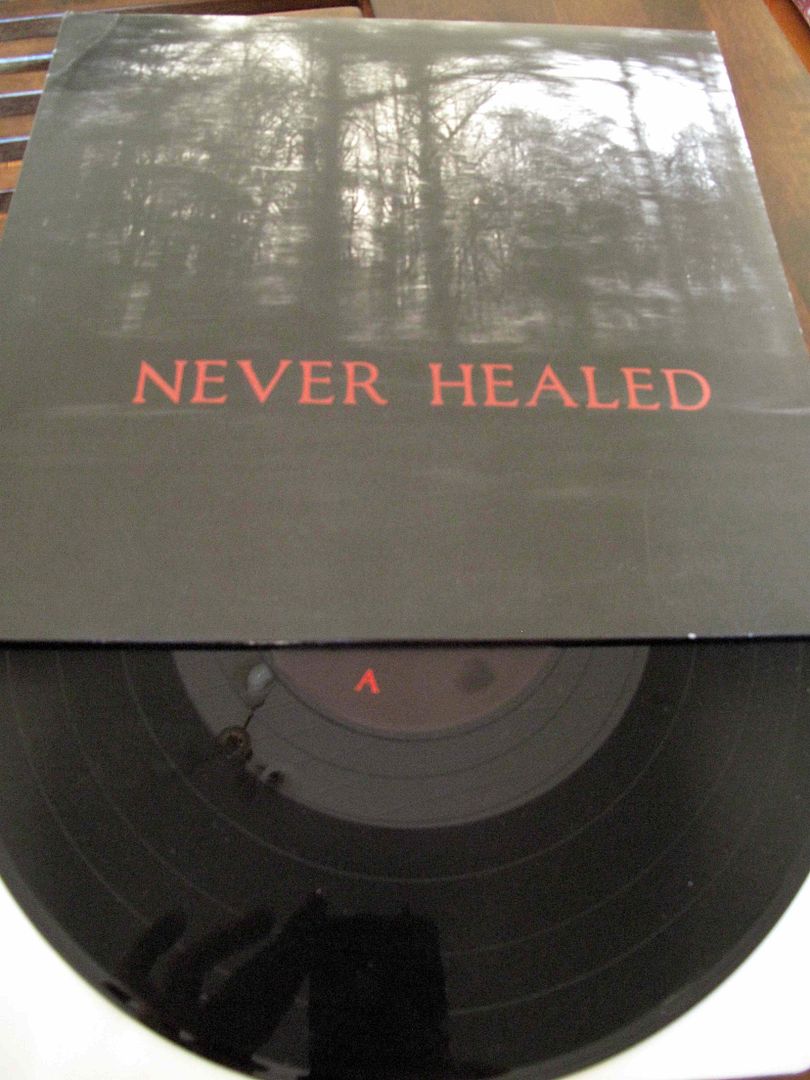 Simple, effective layout. Keep it bleak I say.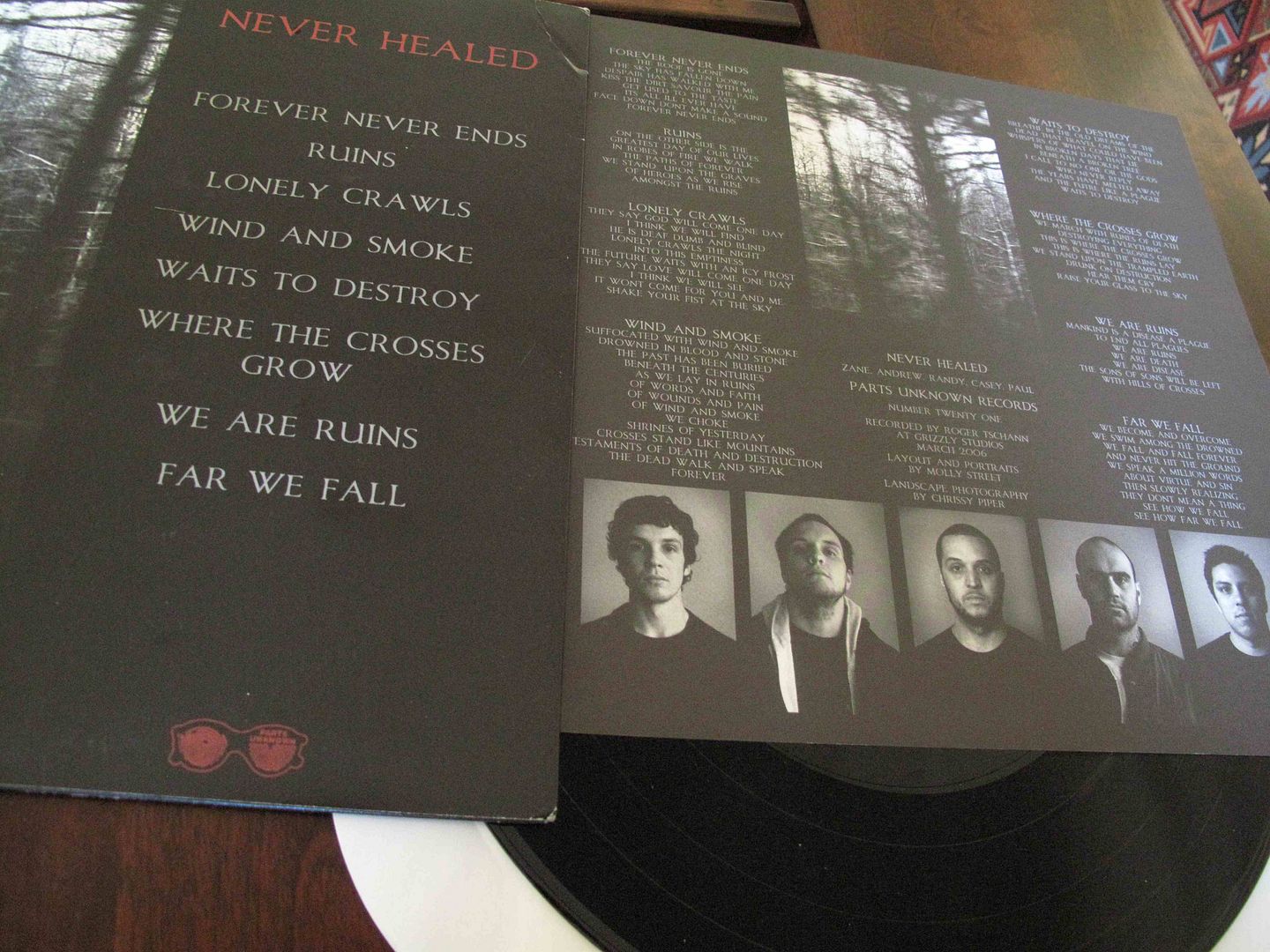 And the new Weekend Nachos 12", the 'Bleed' MLP. When I was first properly introduced to PV and similar sounds, these guy were one of the first bands I got into. I liked that first 7" and LP, they were just no bullshit hardcore albums. I've gradually lost interest for the band though over the last two years, I didn't even buy the last album, but I saw this recently in a store, so I thought I'd give it a shot. What you get here is two long, dirge tracks clocking in at six and seven minutes. They're both rather heavy, and they both work well together as their own stad alone release. This is the best stuff the band has done since the first LP. Black vinyl, Relapse Records.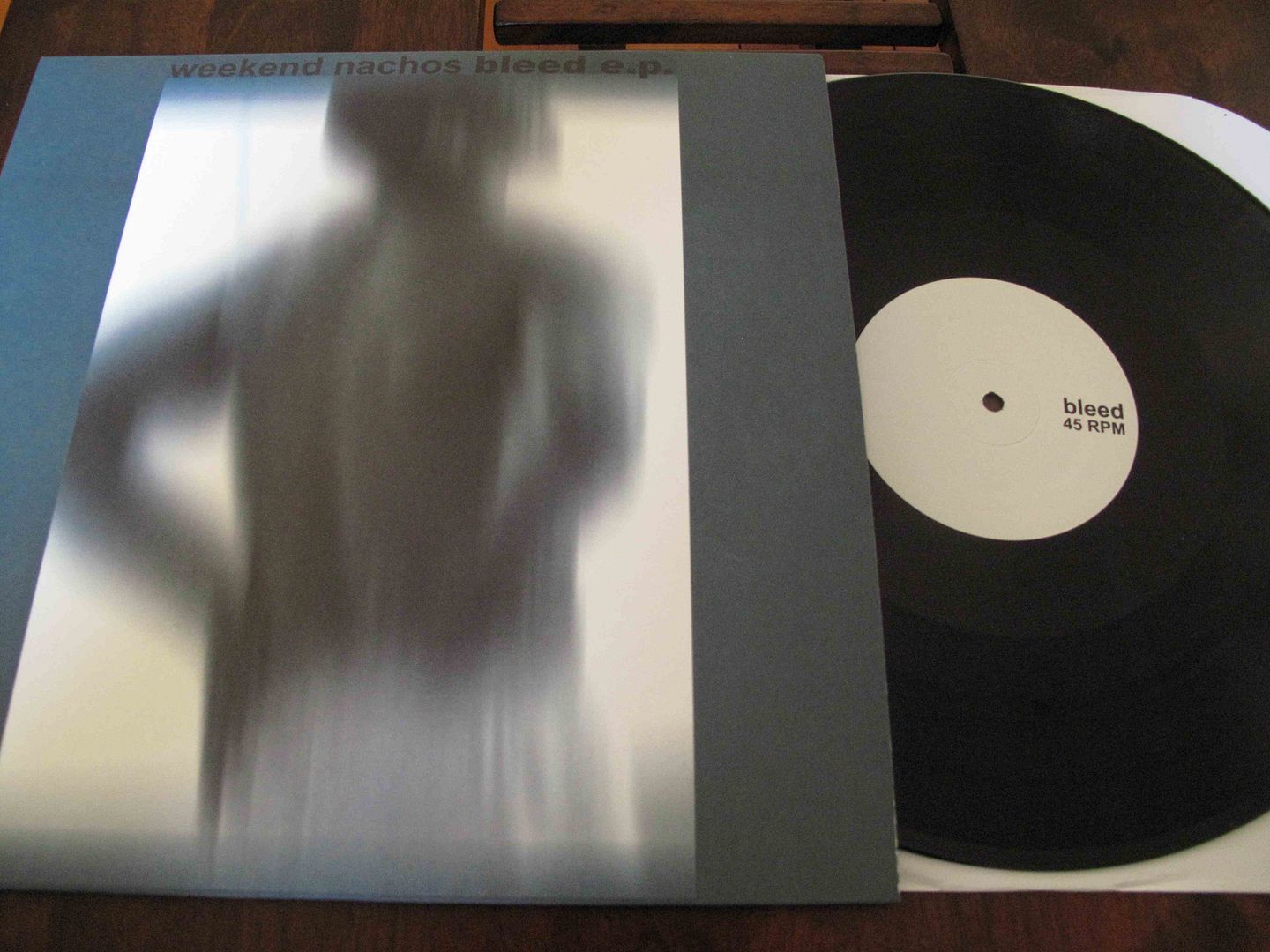 Questionable back panel photo, I'd really like to know the story behind this one, but then again, maybe there isn't a very interesting story. Chicago though, who knows. The little scene that revolves around this band (and a few others, and some zines etc) seems somewhat tight-knit and a little eccentric, for lack of a better word.