This is The Endless Blockade/Bastard Noise split LP from last year. Deep 6 pressed this. Black vinyl. The Bastard Noise side is what you would expect from these guys. Elements of noise, but most of the compositions being drum based. They're all slower structured pieces too, with bass driven lines and leads, and lots of what seems like jazz improvisations.
The Endless Blockades flip is something a little different for the band, in that it's comprised of only one 14 minute jam. I mean, you can never really say that you wouldn't expect a 14 minute prog/dirge piece from a PV band of this ilk, but it's certainly the longest single track that they've put to vinyl so far (except for the track on the split with Warzone Womyn).
Boring as fuck artwork and layout, what else can I say? They even throw in a massive poster of this boring shit to boot. Maybe that's what they were going for though? Bleak art for a bleak sound of something? I don't know, I'd rather look at pictures of knives being rammed through skulls to be totally honest. Seems much better suited to this kind of music. Murderous.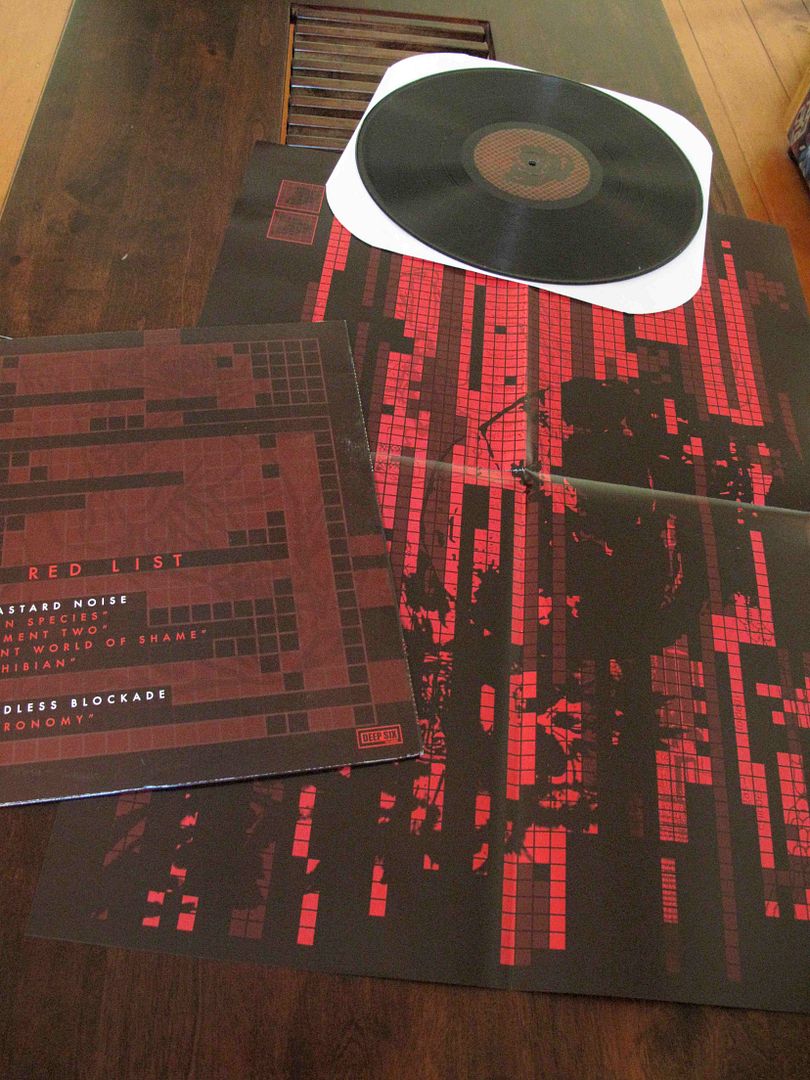 A good release, but the new Bastard Noise LP is better, as is older TEB stuff. Try it out though.