I don't think I need to say anything about this record?? Cro Mags, 'Age Of Quarrel' LP. 1986. New York City. Just look at the pretty fuckin pictures okay?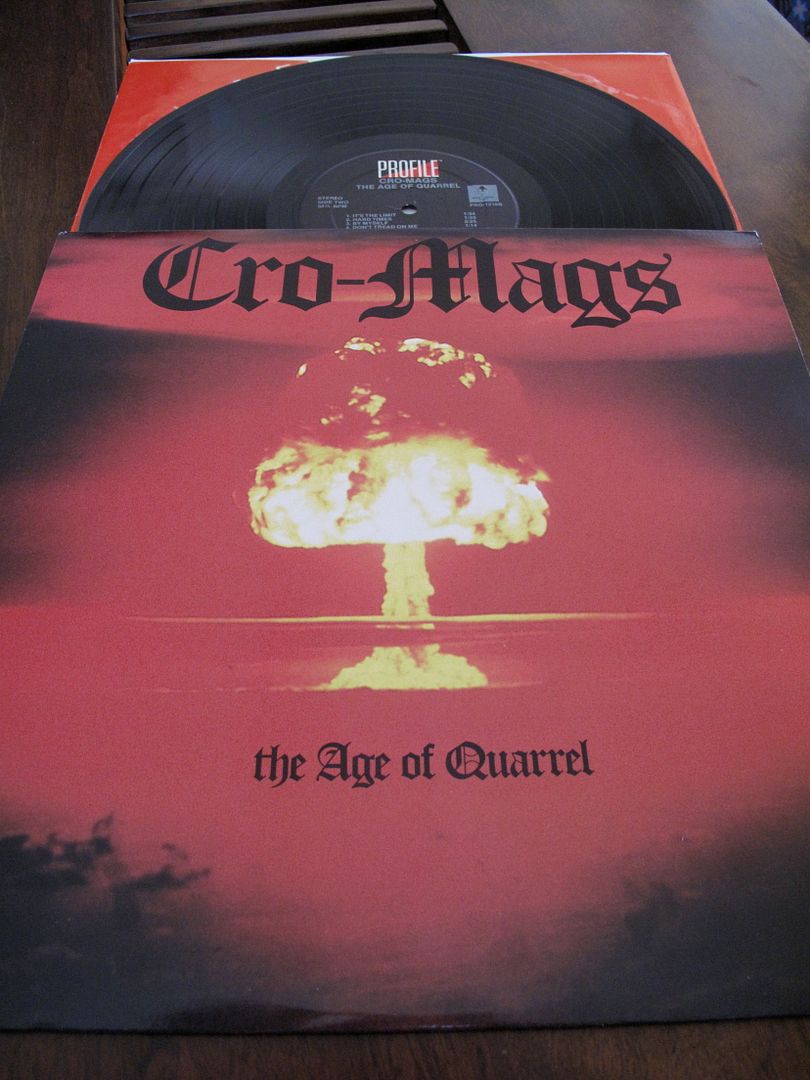 Obtained for a BIN price on eBay. $50 and less than a week postage from the land of the rising sun makes me a happy blogger/nerd/fuckhead.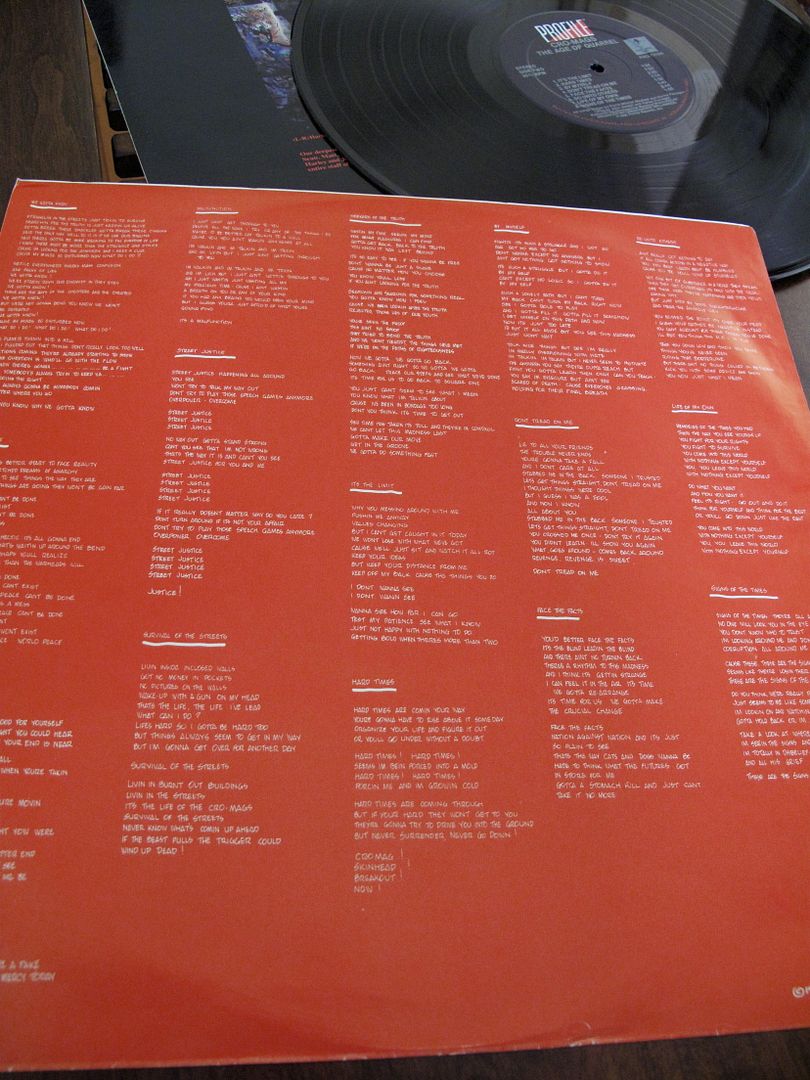 Censored version, I will probably still chase the straight up version too.