Here's a reissue os the '82 classic, Government Issue's 'Make An Effort'. Out of all of the Government Issue stuff, this EP and the 'Legless Bull' 7" are my favourites. Just good, simple hardcore from DC. Not much else to say, other than that I really think that these guys still to this day remain massively underrated .
Simple glued sleeve and black vinyl. Reissued by California's Dr. Strange.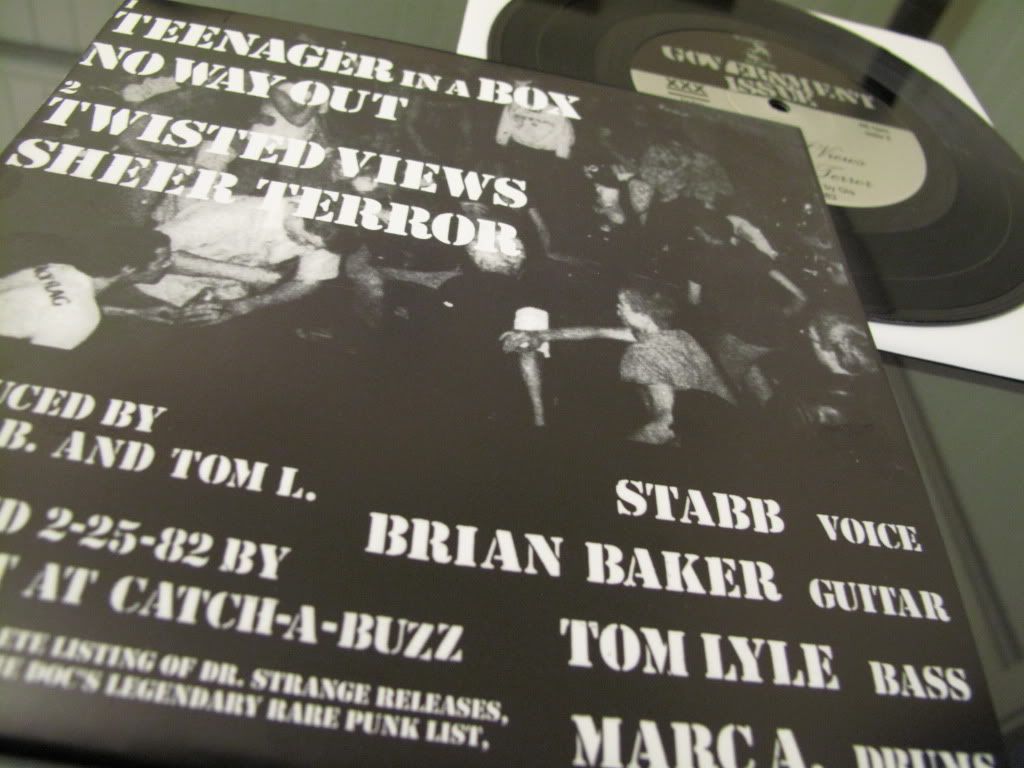 And the 'Disposable' EP by St. Louis scum bags Civic Progress. Snotty DC/early 80's Boston styled stuff thanks to Fashionable Idiots Records. Simple packaging as you'd expect from this label, just a dust sleeve that's stamped with the bands logo. Black vinyl of 1000.
And the simple red insert.