New Cruel Hand stuff. My interest in this band has certainly waned over the last few years. I had such a boner for this band when their first LP 'Without A Pulse' came out. It was just fast, tough hardcore. Then they signed to B9 and turned into a 3rd rate No Warning rip off band. That first LP they did for B9 ('Prying Eyes') certainly wasn't bad, and neither is this one for that matter, but it's just not even close to the first album. Anyway, this is 'Lock & Key'. This is '
sea foam green
' vinyl. Not sure of the numbers, as B9 hasn't published them yet, but from what I can gather this is the second rarest colour.
Great artwork on the front from Ryan Eyestone. The rest of the layout is boring as fuck though. I am quite disappointed.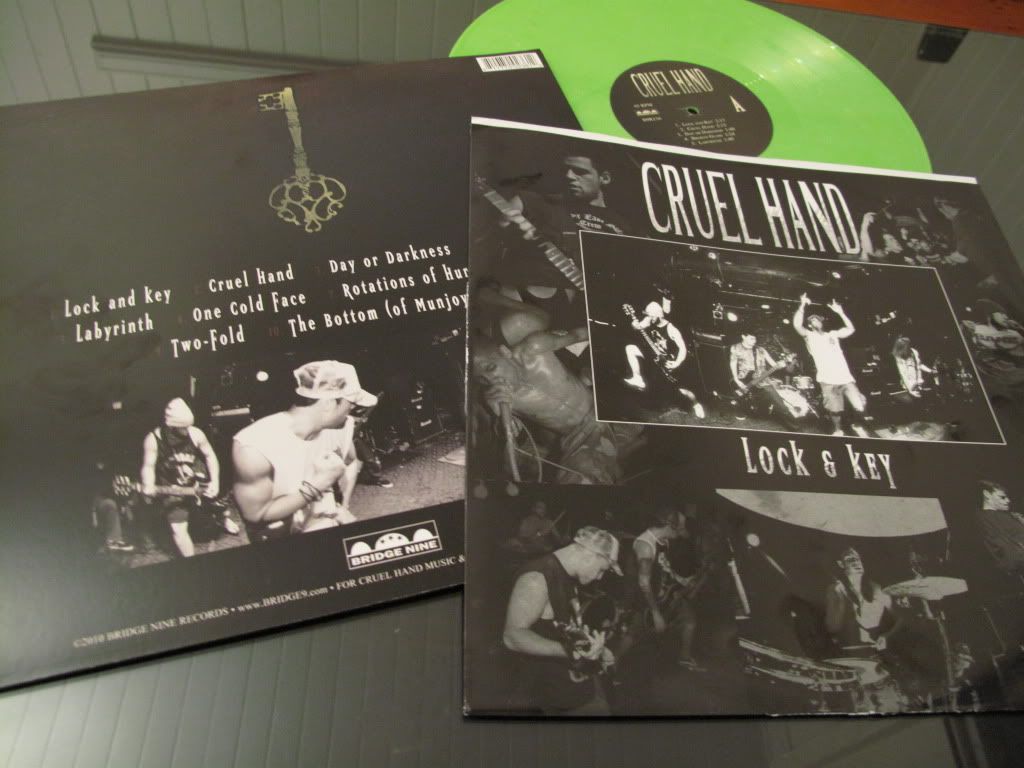 And this is the accompanying 7" that B9 did to build the hype for the LP. I've had this for ages now, but I figured I'd just post both records together.
Lemon/Lime
wax. Looks green to me.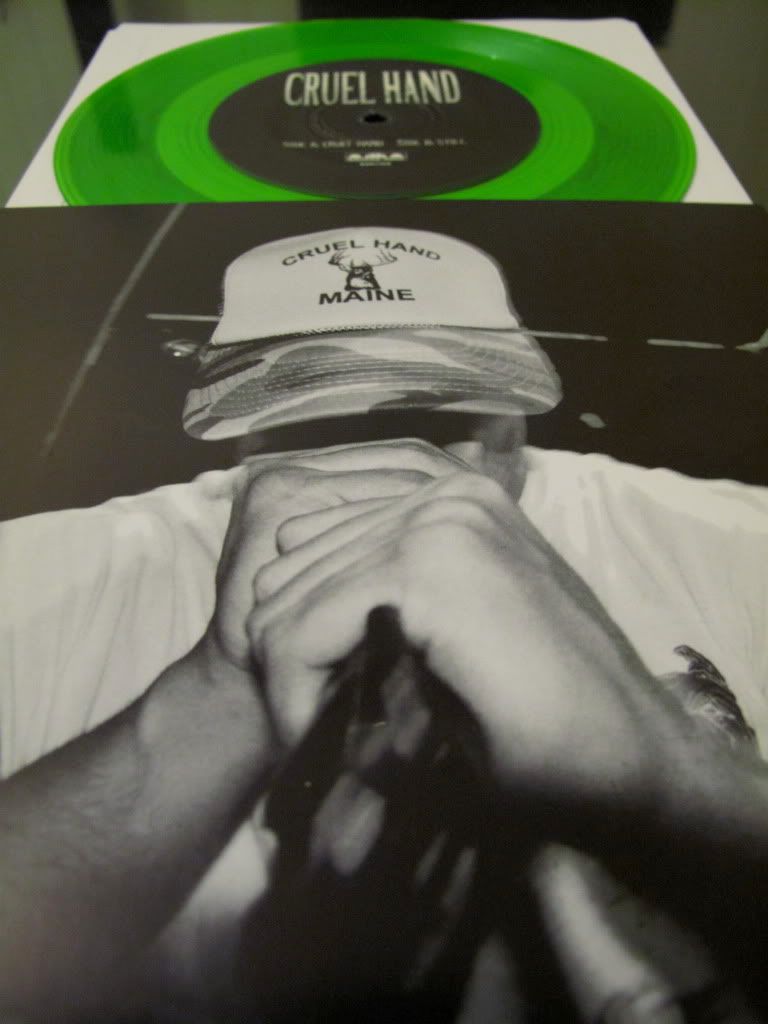 More boring layouts.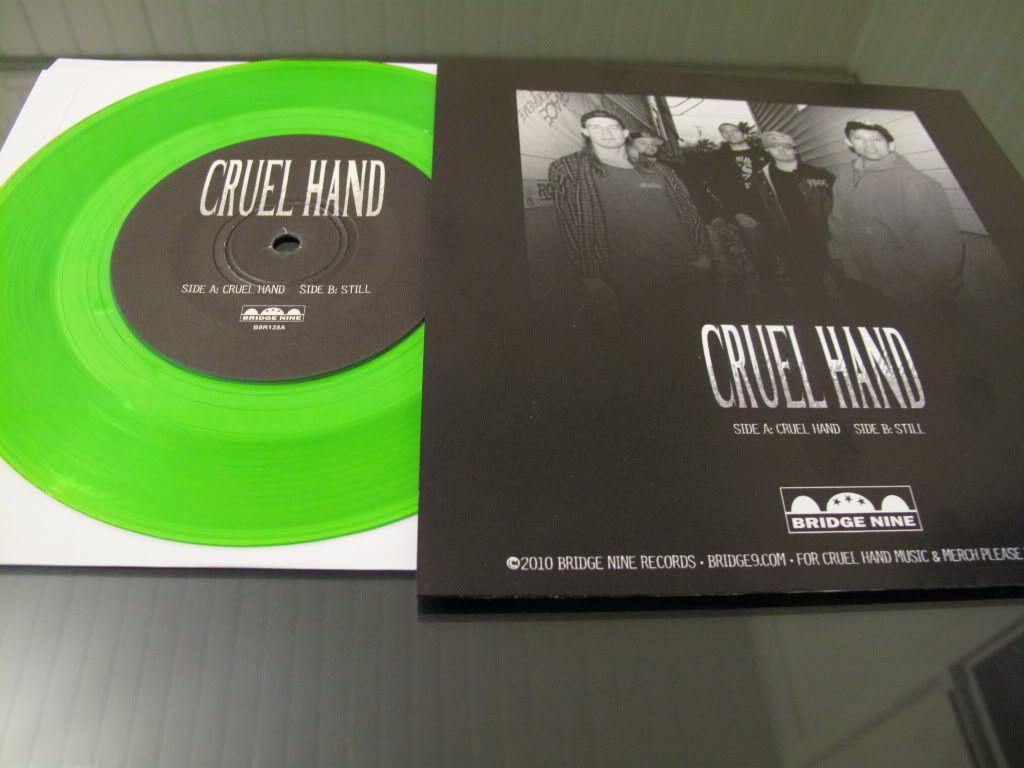 End of the day, this album is probably better than the last one. Better written songs, harder sound thanks to the mix etc, but it just doesn't do it for me like the first album did. To be real with you though, I'm not sure if that's because of my evolving taste or for other reasons. I can still drop the needle on that first album and lose my shit every time, but I can't say the same for any succeeding material.