I haven't been able to post about record scores from this band for 18 months. 18 months way too long as far as I am concerned. I speak of Norcal grind fiends In Disgust. This is their new split LP with gulf coast psychopaths Pretty Little Flower. In my book In Disgust can never put a foot wrong, everything they've done so far has just been brutal miscreant fueled grind mayhem. Blame RSR for this monstrosity. White wax of 100.
Where ID approach their grind from a certain rougher, 'punk' perspective, PLF certainly look at it from a more metal point of view. The ID side is just fast, pissy grind with some massive mosh bits. PLF use a slightly bigger, cleaner production. Obviously I am biased to ID just for their near floorless back catalogue, but I can see how some people may prefer the PLF side. Either way, both bands slay like no other within this sub genre of music.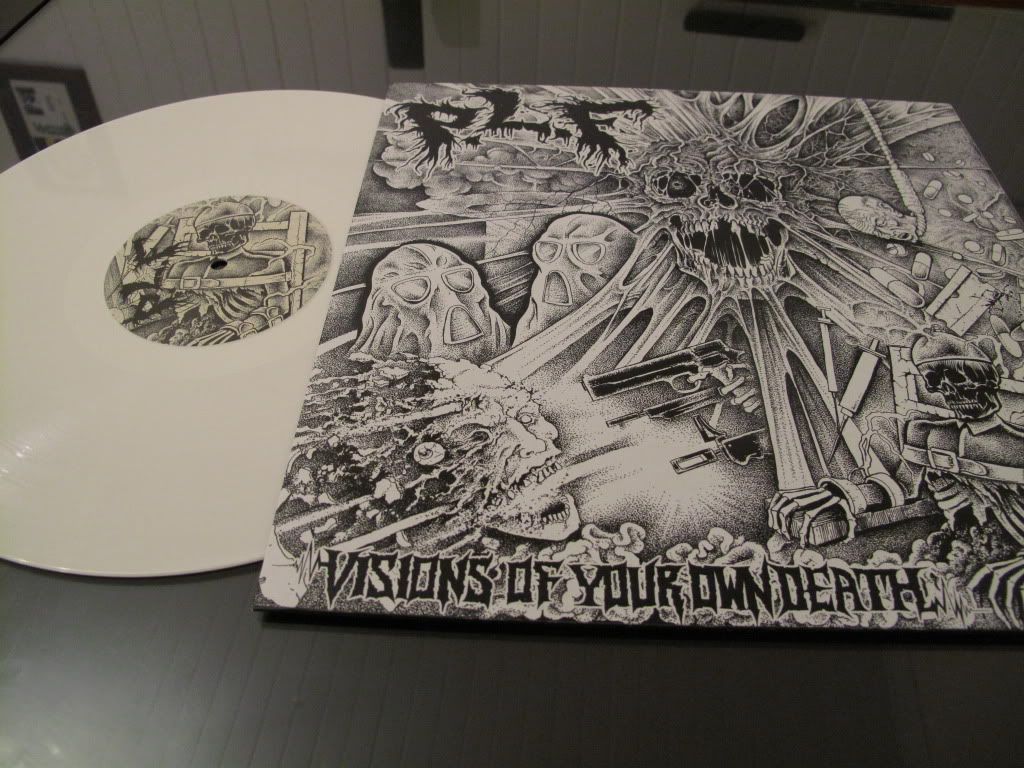 Insert, ID side. As with all of their releases, no lyrics.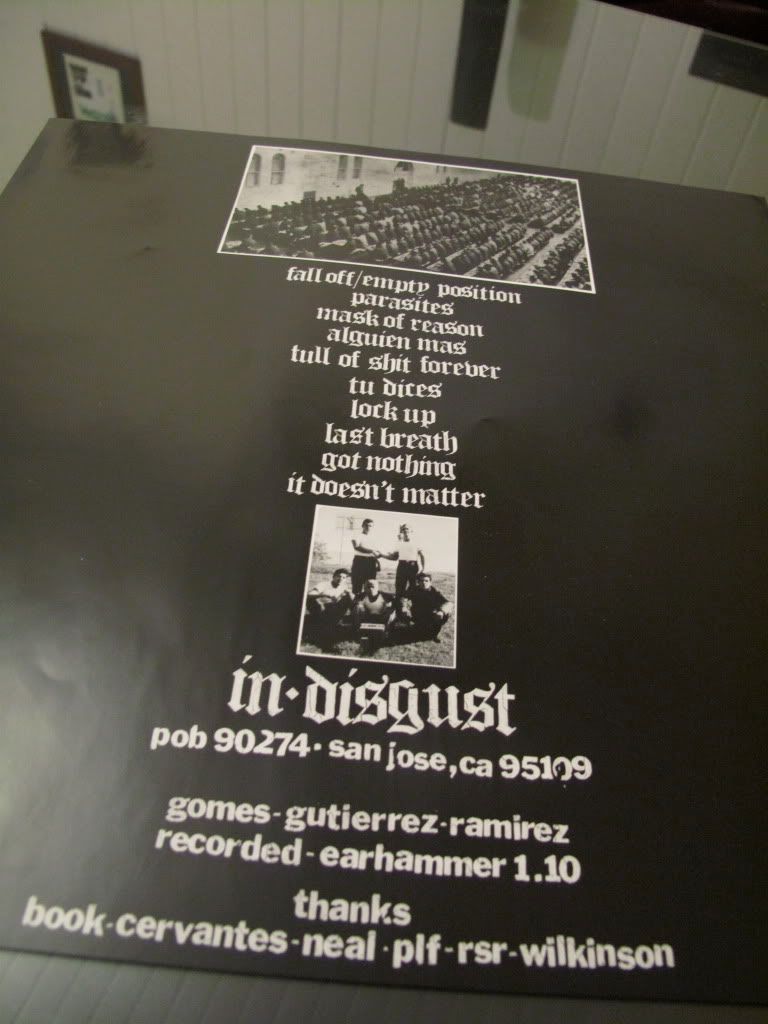 Insert, PLF side.
In Disgust have a few more releases due soon (hopefully before the years end), including splits with Coke Bust, SFN, and Superbad.