I've had this one for a few weeks now, just haven't had the time to post about it. Anyway, here is the new Integrity LP, "The Blackest Curse". White/creamy vinyl. Deathwish Inc.
Regardless of what most people say about these guys, you can't deny the commitment Dwid certainly possesses when it comes to Integrity. If you dismiss the dark years of Integrity 2000 etc, the band does have a pretty impressive catalogue under thier collective belts. This album isn't an exception. Heavy hardcore. Certainly more thrashier leanings than "To Die For For", of which in part I think you can attribute to the recording/production style. This is easily the closest they've come to the true Melnick sound, without actually having him in the band.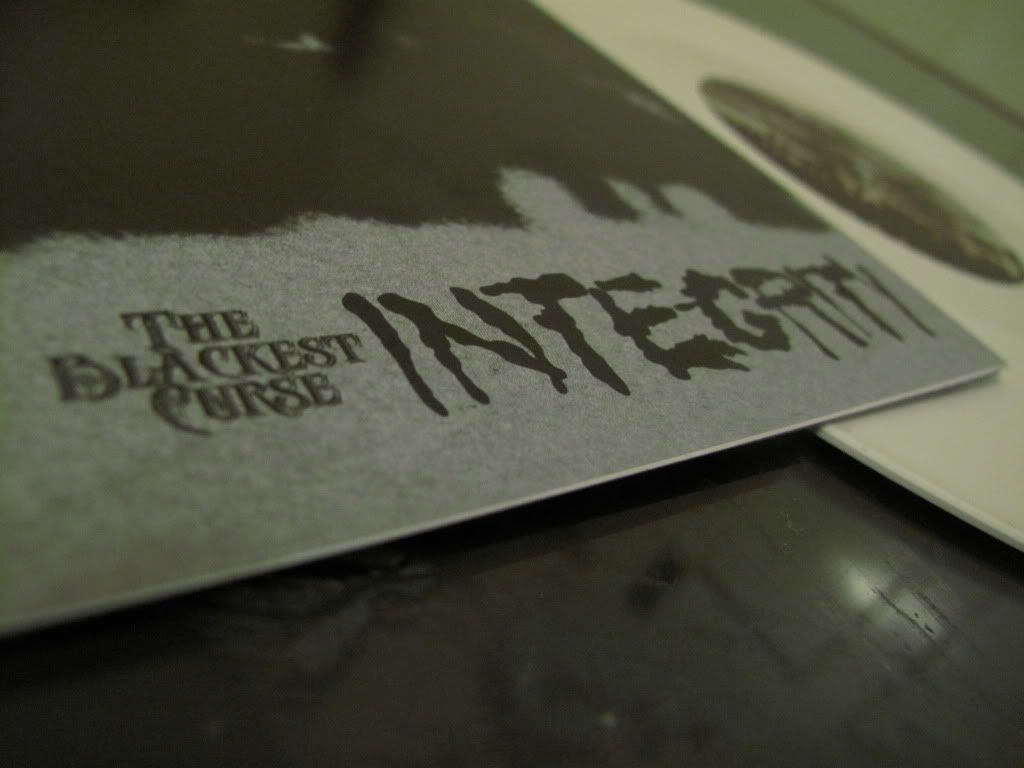 Totally blank sleeve, free of visible text, though it's all there embossed. The front has a full size embossed skull logo, and the back has the song titles, as you'd expect. I've tried to get the best photo of it that I could. You get the idea anyway.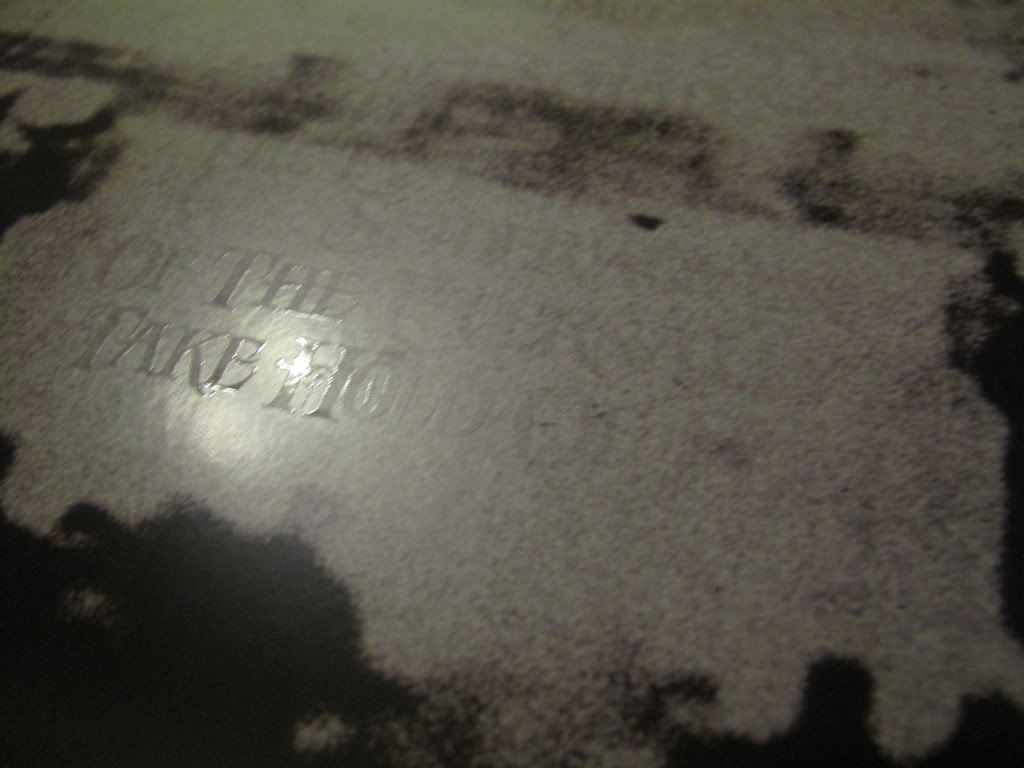 And a large size fold out poster.
Good album from a good band. They'll obviously never write something on par with the caliber of Systems or Humanity again, but they certainly outshine just about every heavy hardcore band of the last five years with this LP. They have a few more releases slated for the next 6 months, including a split with Rot In Hell, of which I've already paid for, just waiting for it to arrive. Organized Crime Records also has orders up now for the repressing of "For Those Who Fear Tomorrow". I'm broke at the moment, but you should order it.