I'll get these tapes out of the way first...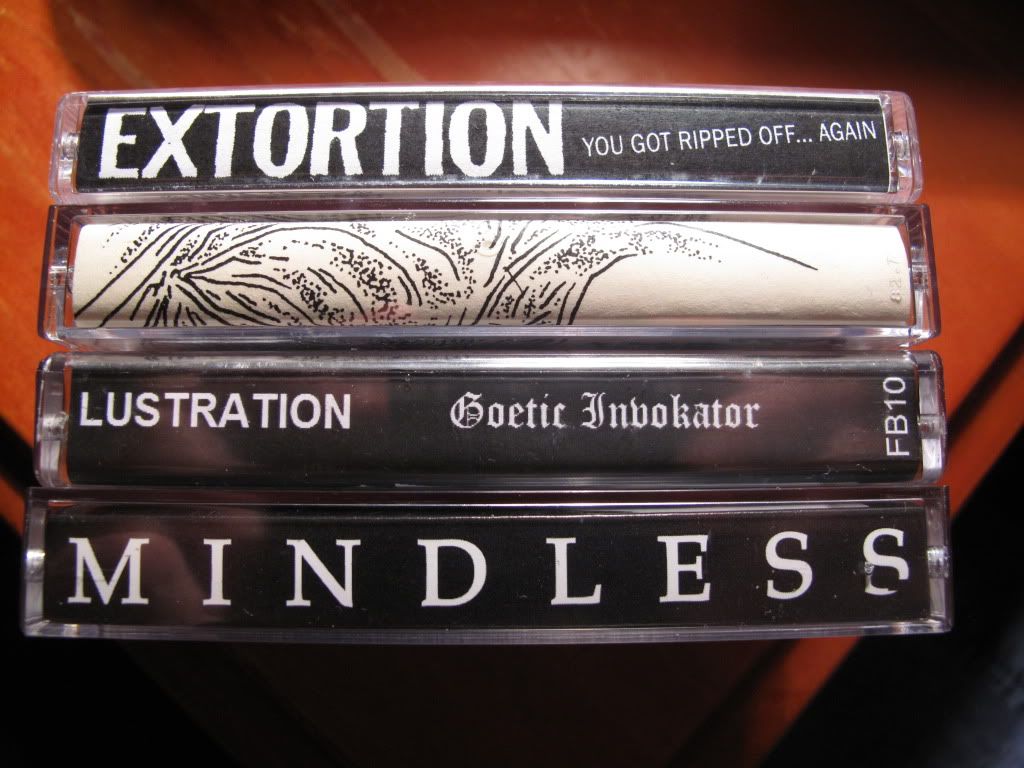 This is a new bootleg Extortion tape. Extortion were selling a handful of these at their merch table this past weekend. Rohan tells me that he saw someone selling a copy of it on eBay recently, so he hit up the seller for a handful for the band themselves. Seems fair enough too. The tracks on here are from the Rupture split 5" and the split 7" with Septic Surge. No new material.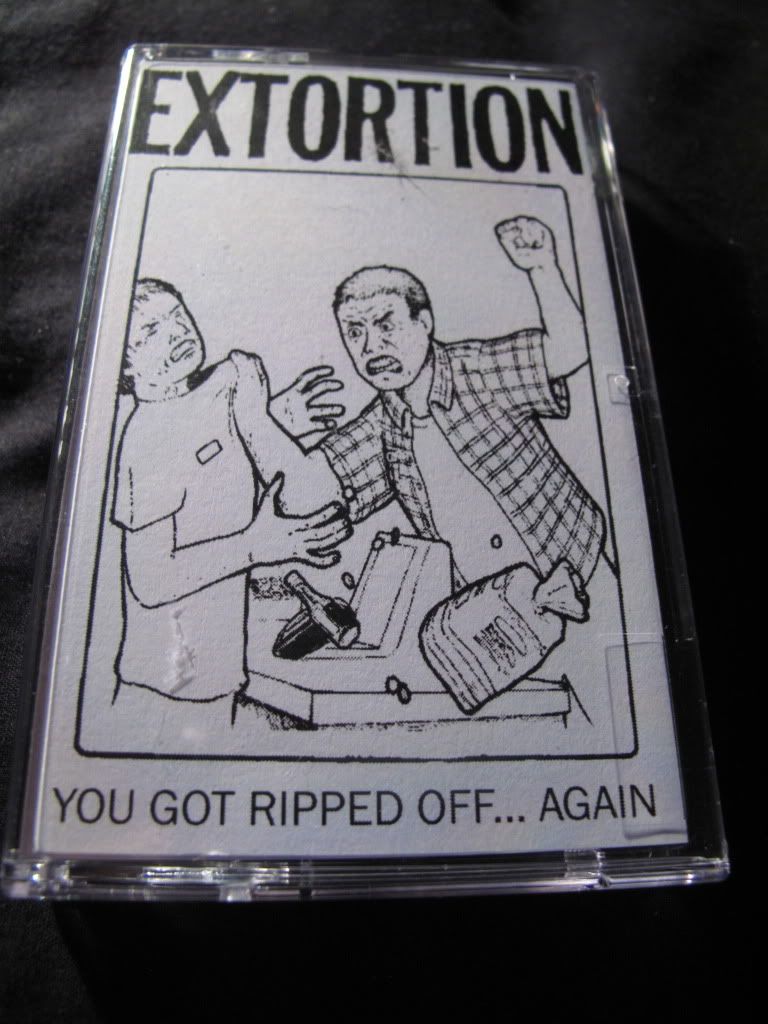 Nice, clean packaging. Mine is numbered 17 of 100.
The Mindless 'Human Conditioning' tape from the Finacial Ruin label. RSR has the 7" ready to go now. I have mine on the way. This is Faiza Kracheni's (ex Hatred Surge) other band. Good powerviolence is what you get here.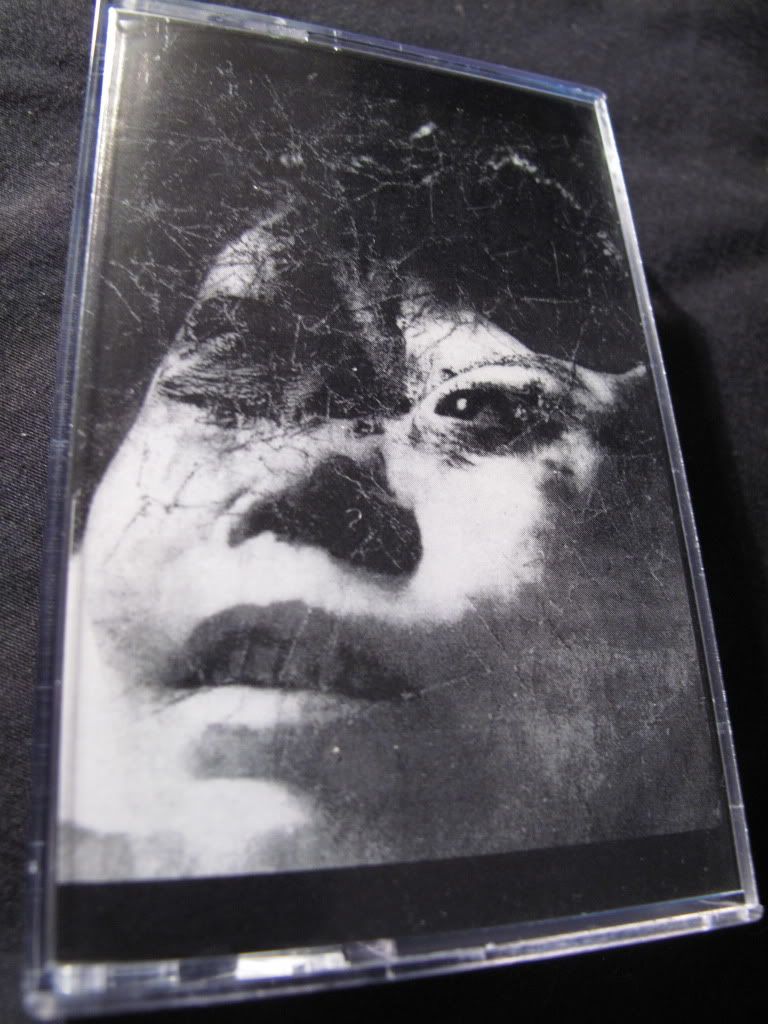 Always quality packaging from Financial Ruin.
Since I was ordering from Financial Ruin, I thought I'd try something else too. This is the Cellgraft demo tape. Brutal grindcore from Florida.
Numbered 52 of 300.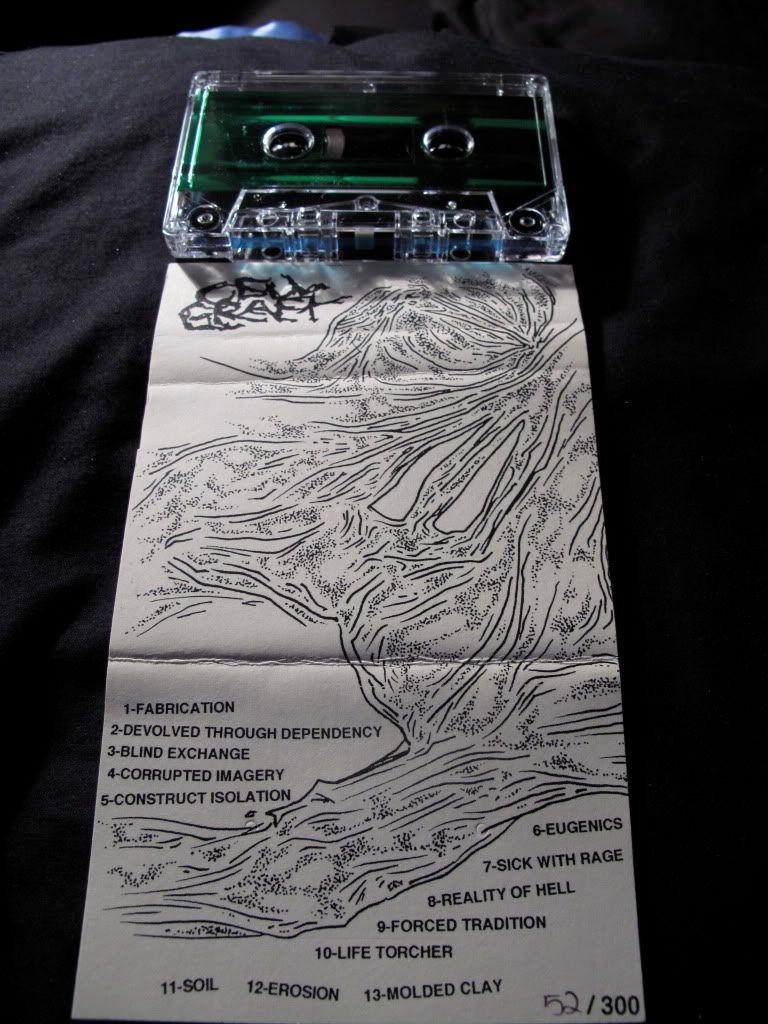 This is a friends band's demo. Lustration from here in Brisbane. Dan plays bass. They play pretty epic 80's influenced black metal. This tape is lo-fi as fuck. Heaps of tremolo riffing etc. I'm starting a band with Dan. Can't wait.
Once again, hand numbered. 94 of 150.