Finally I have these in my possession now. Craigos forgot to post them, but I can't really blame him. Busy guy. Now get me that ad together Craig!
Tour edition of the Suffer Lone LP. Alternate sleeve. Crazy puke kind of colourway. Ragin. I've posted other versions of this record before with my two cents worth. I won't go into detail here.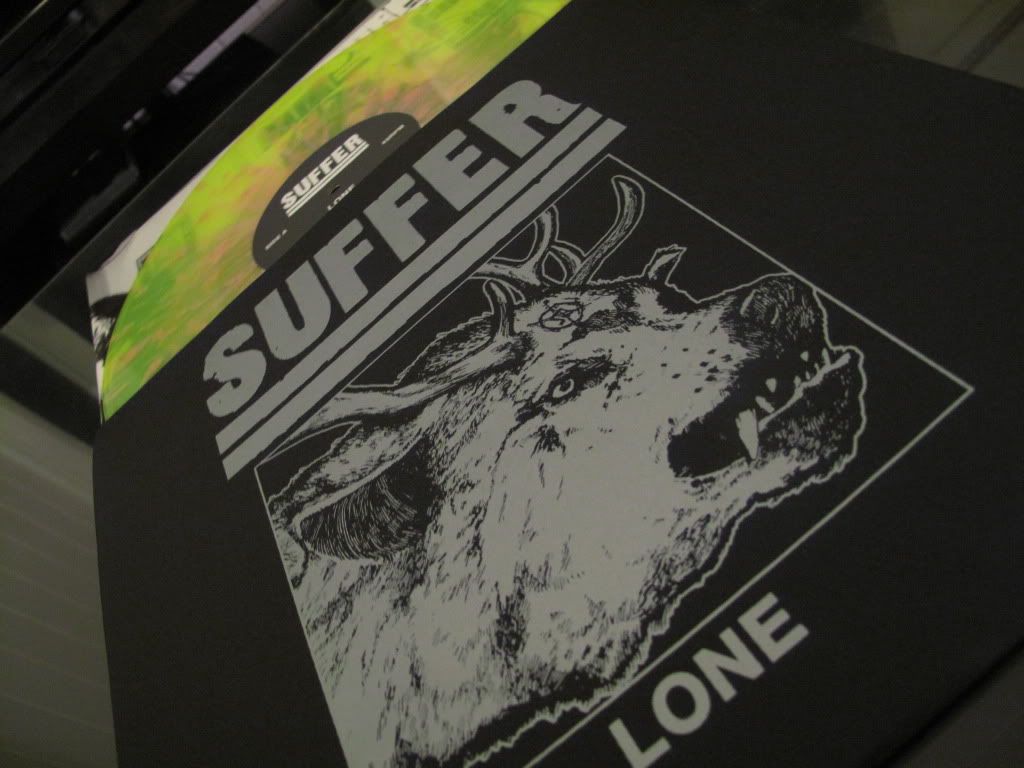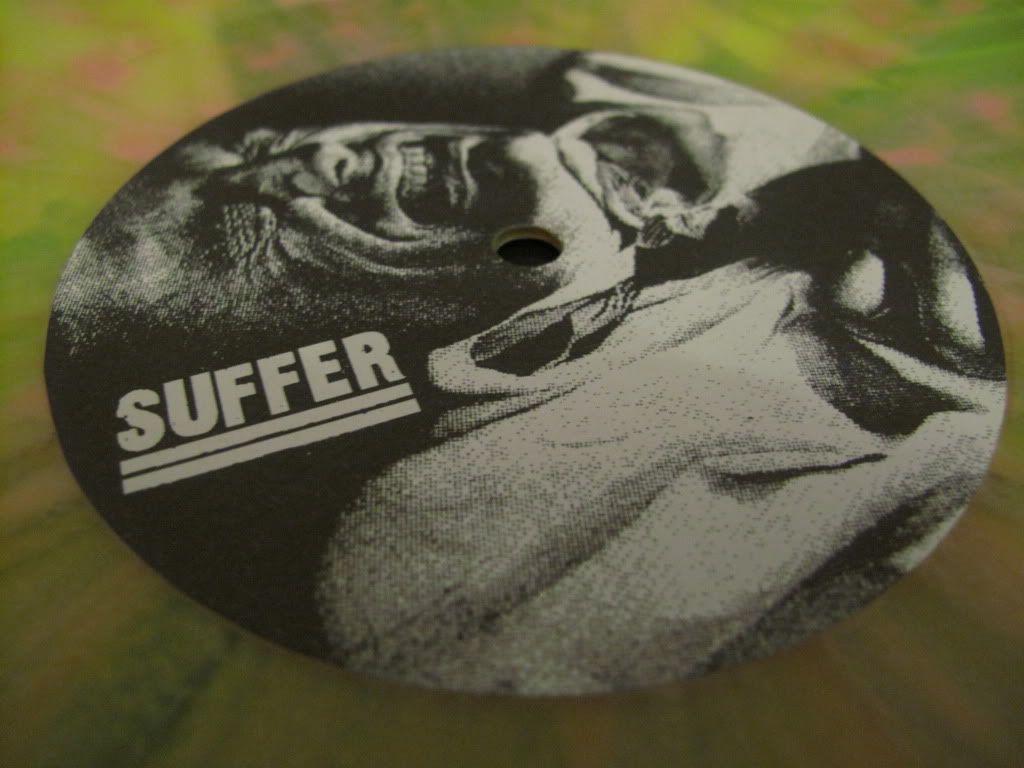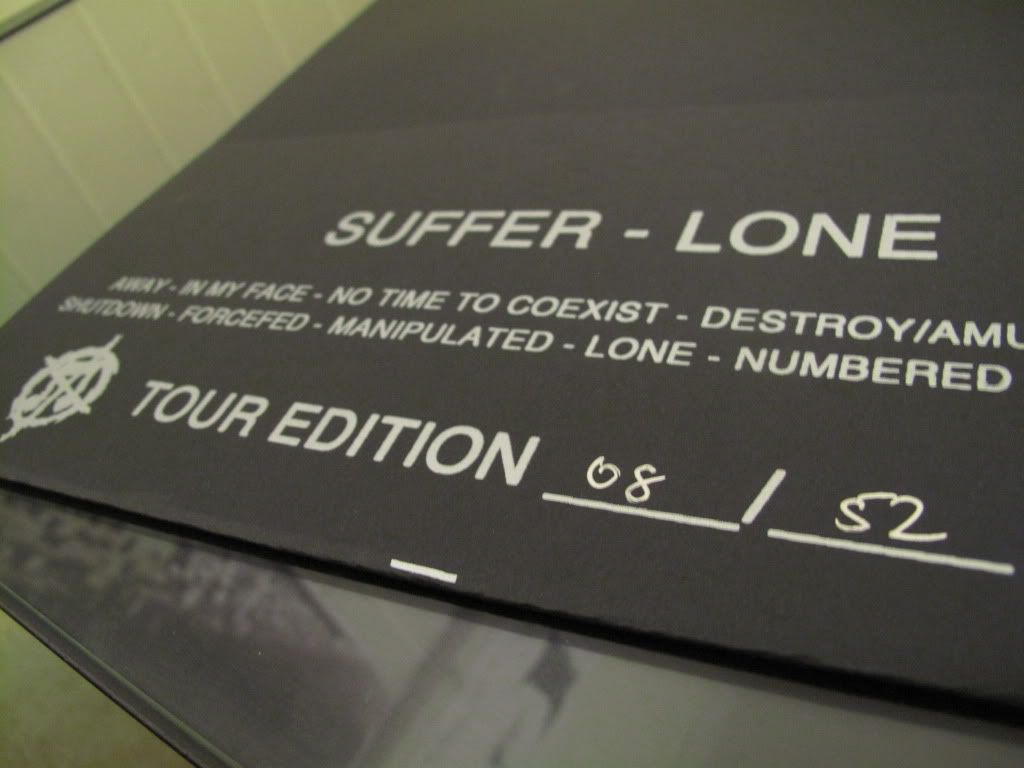 And the test press with stenciled sleeve. Go figure.
Not sure if that's an '11', or a weird '4'. Help Craig?