Just a few stragglers to chat about. First the black version of the Suffer/Pathetic Human 7". Already owning the pink version, I never made any plan to grab this one, but I noticed it tucked in amongst the stuff at my local this week gone past, so I figured as how I have everything else by the band (will post about the LP test and tour presses at a later date), that I may as well grab it. Probably my favourite Suffer stuff actually.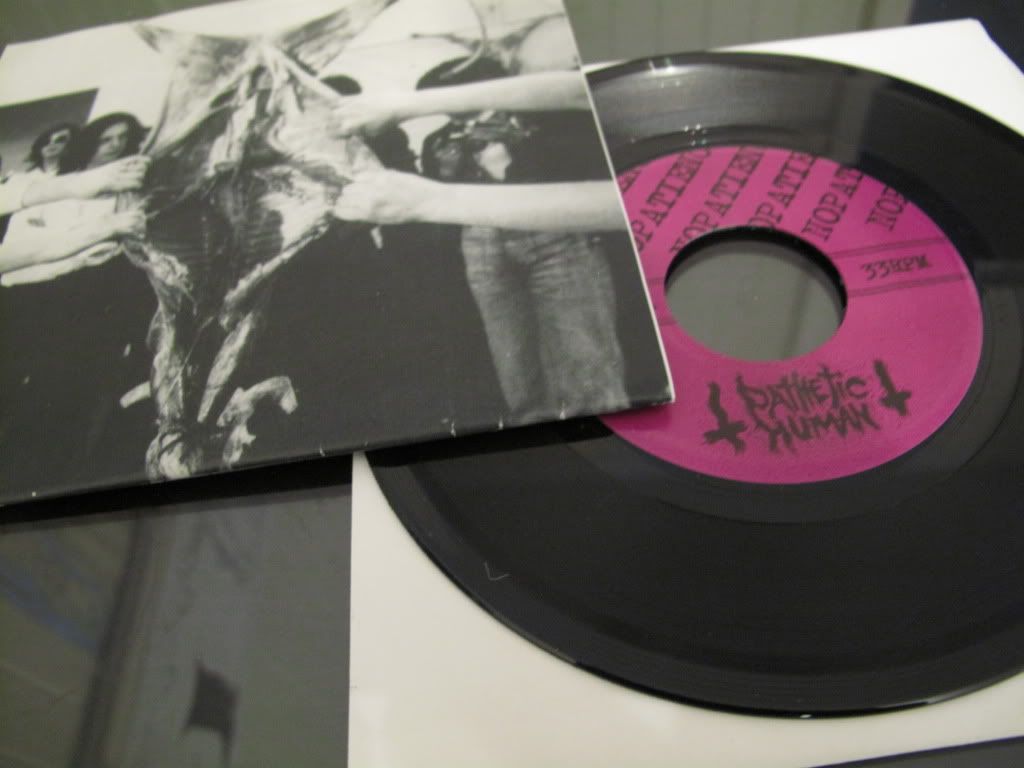 45 hole. No Patience Records.
And again, a record that I never really had any intention of grabbing. You know what I like, and if you're farmiliar with Chrome Dome, then you should know that it's not really my thing. Weird, psychodelic, hipster kind of stuff. I don't know how to describe it really. But I'll support anything a good Australian label does, and Lewis of No Patience Records is a good guy.
Lewis was up here in Brisbane recently when he dropped both this 7" and the Suffer/PH split off at Rocking Horse Records. I was in the store a few days later, as fate would have it.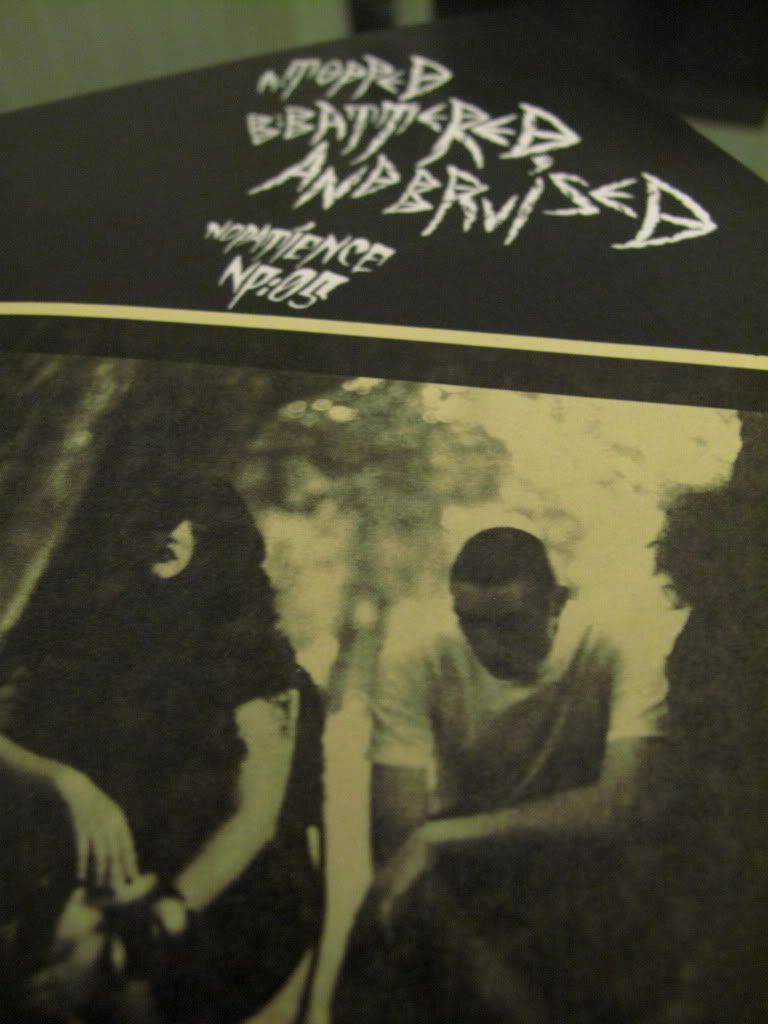 And what record collection is a real collection without Black Flag records? Do I really need to talk about these two?? Obviously not OG pressings.