Tape day, two new ones.
Suffer- Lone tape. This is the bands new album, of which the wax will be issued by
Midnight Funeral Records
very soon. This is intended for the tour the band is about to embark upon, but Mickey is a dude, so he sold me one early, that way I can mosh along when they're here next month.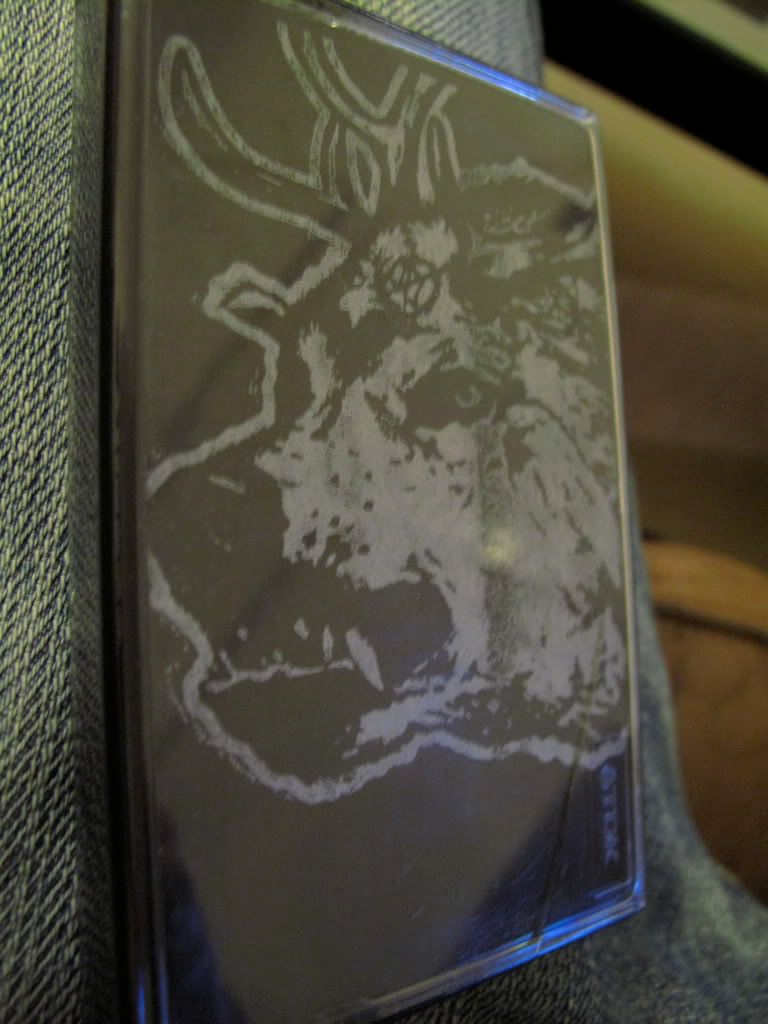 Artwork by Rohan Harrison. Silver ink on mat black card stock.
Numbered.
Vaccine demo tape. Paid too much for this obviously. Don't care.
Numbered.
New 7" on Painkiller this year. Eat your face.