I spent this last weekend in Melbourne seeing Mindsnare live with a slew of other good bands. I also got to hang out with some good friends whom I haven't seen in over two years, and I was also fortunate enough to make some new ones. As part of this trip I made my way to Missing Link Records for the first time ever, and spent way too much money. Keep me away from good record stores for fucks sake. Anyway, I had planned to publish a post tonight about the scores that I made, but I've got something like 25 photos to share with you, their upload is taking quite a good deal of time and I've got an early start at work in the morning. So I'll try and push out the record post tomorrow night (time permitting, I've got some other plans), or the next. In the meantime though, I'll treat you to this: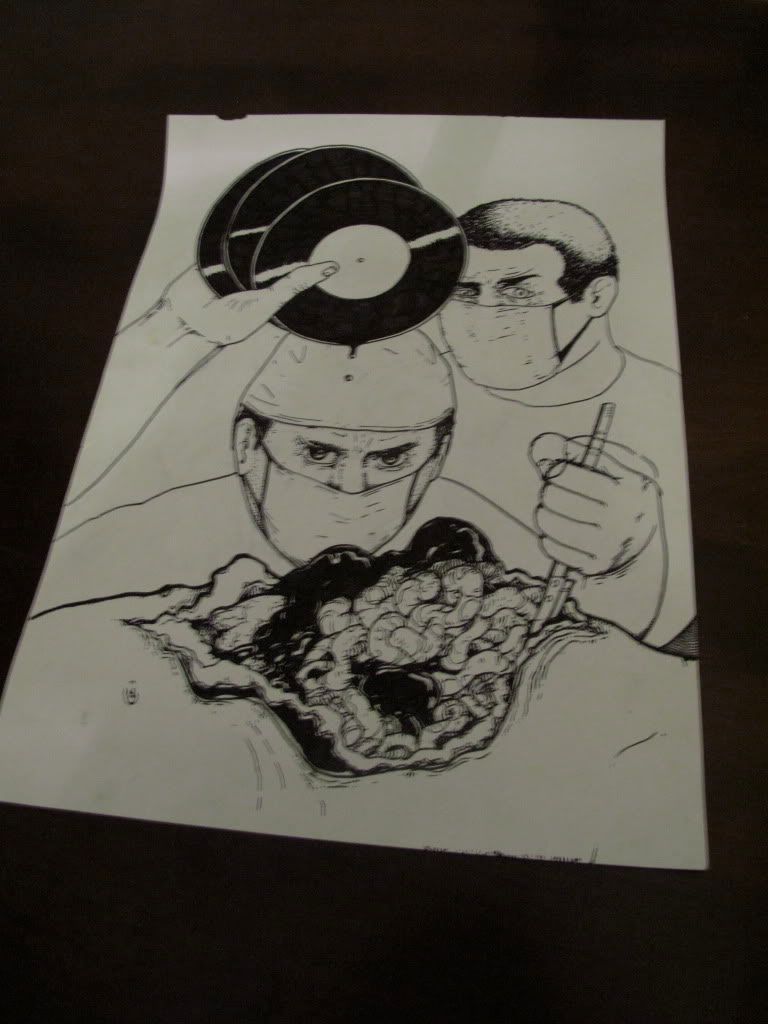 It's an OG work by Rohan Harrison. This is the cover of the next issue of Downsided, issue #4. He didn't draw this for me, originally it was for 731's demo tape back in the day, but they never got around to using it (I think because they broke up). He publishes all of his work on his
blog
, that's where I saw this, and I hit him up for it, as it seems like the almost perfect cover for the zine. As you may be able to see in the photo, there's a few small errors in the work, but he touched all of that up for me with the digital version for the cover. When I finalise one more band for the next issue I'll up the final draft of the cover, though I've made zero changes really, I've just added a very simple header. Gimme a couple weeks and I'll get that done and I'l have more details on the zine itself.
Anyway, I'm framing this.