Slow times here at Skull Fucked. Hoping the flood gates open soon, I do have a good chunk of stuff on the way. Here's a trickle...
Vaccine shirt. Printed on Hanes. Great fit. Pretty sure it's a home job type thing, the ink gets real thick in the bottom right corner. Not a bad job though. This will be a regular wearer. I've raved on and on about this band, If you still haven't paid them any attention, you and I are no longer blogger buddies. I'm still chasing the demo tape, someone hook me up.
Mammoth Grinder "Goes To College" demo tape. They've got a considerably different sound going on these days, but it's great to hear where such a shit hot band started. Plus the fact that I'm a little bit of a nerd for this stuff. Three more tapes to get though, and they're all rarer than hens teeth.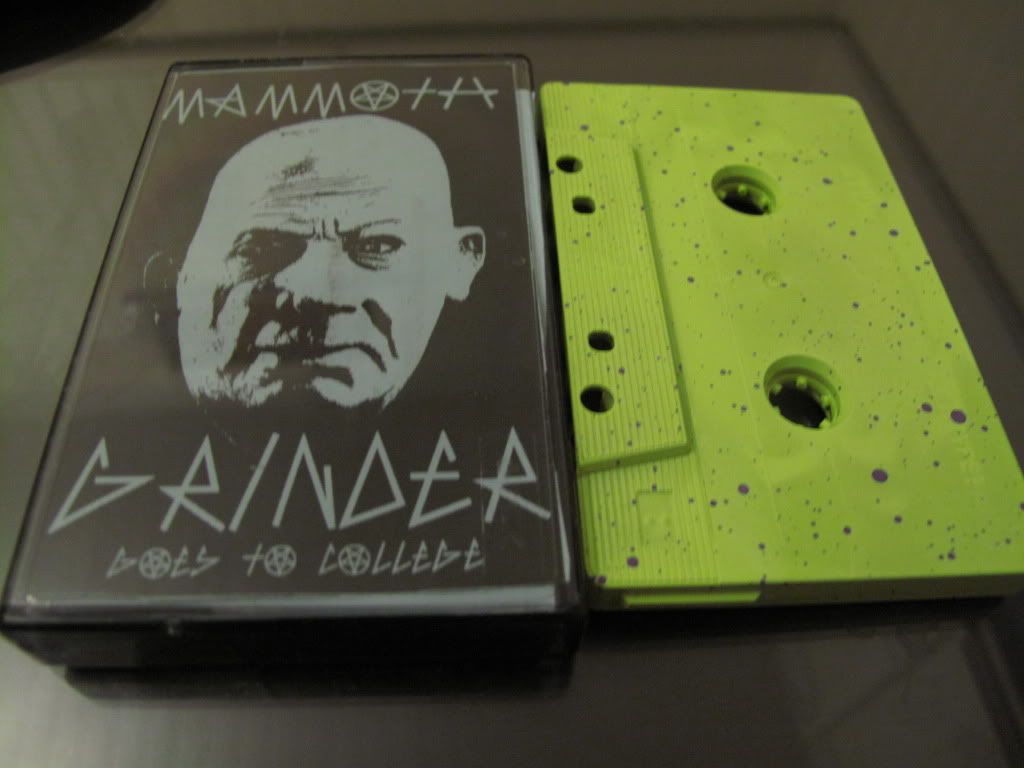 This is of 30, won on eBay from Chris (of the band). Ghost Hunt pays attention to detail and this tape is the proof. The cassette has been hand painted I am pretty sure and it looks the bit. Think I wanna start a little tape label that does stuff like this. Pity the lack of local bands who I'd wanna release.