In my haste to get the intergeeking out of the way last night and get to bed, I forgot to post about this Hope Conspiracy 7" that I got yesterday, 'True Nihilist' on

gold

. I'm not even really siked on this band at all, I just grabbed it cause it was there. It's certainly not a bad effort though.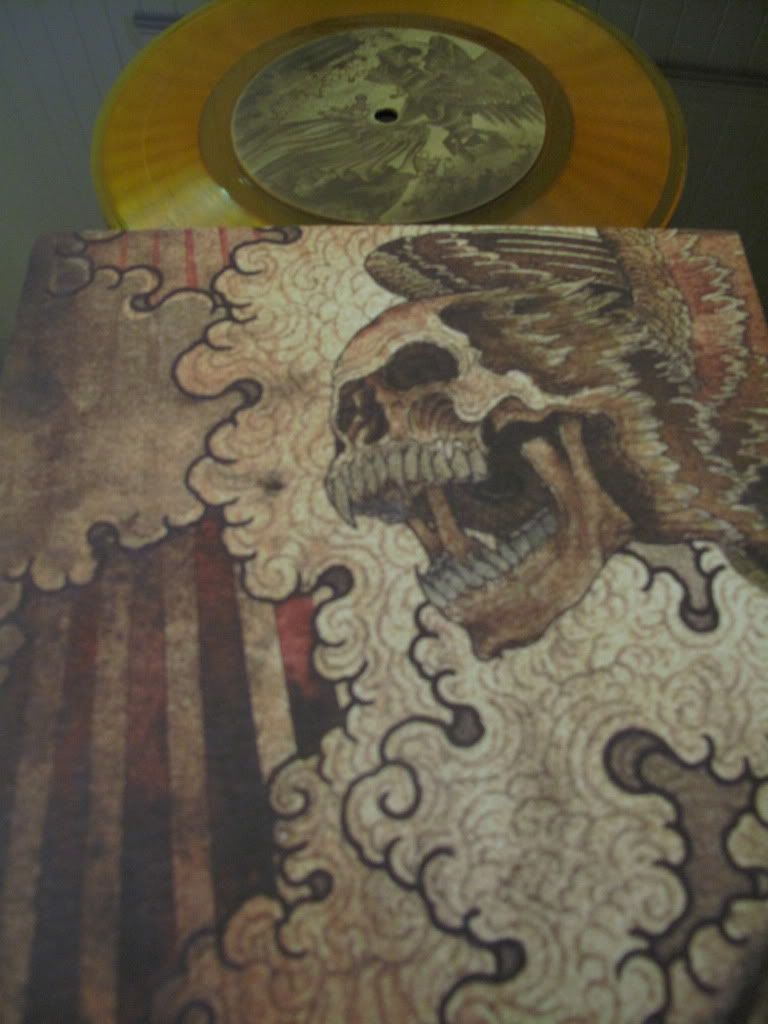 The sleeve folds out into this big poster.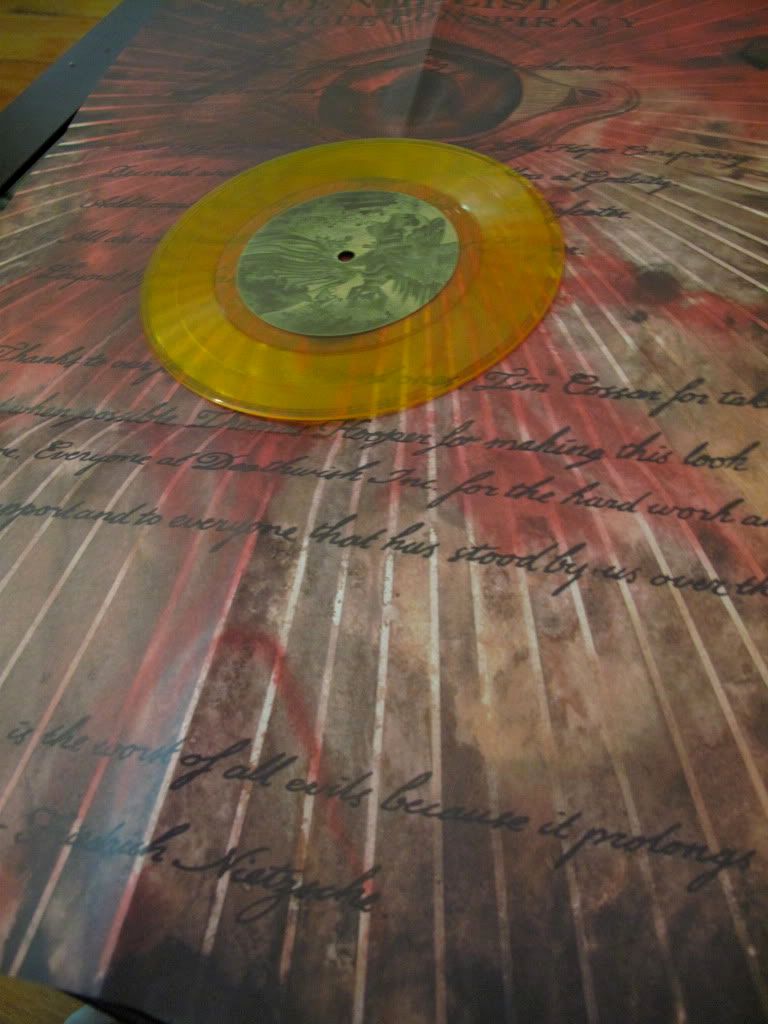 In other news: blasting the LTP 7" today has left me without a face. It ripped it clean off. Eleven songs in five minutes of music though lol.