I'll assume that most people who read this blog know what this first 7" is all about. If you don't, well you need this in your life. Years and years of talk, rumour milling and the like, and finally in 2009 the Low Threat Profile s/t 7" has dropped. I haven't even had a chance to listen to this yet, but a couple of tracks have been floating around online for a long time, and said tracks are untouchable. The pedigree of this band should also say enough as to how fucking good this record is; Matt from Infest on guitar, Andy from No Comment on the throat, and Bob from Lack Of Interest behind the kit. Supergroup alert.
A split release by Deep 6 and Draw Blank, I managed to score this press on
red
wax of 100 copies. I also ordered a copy on black from a different source as an insurance policy just in case this one didn't turn up. I couldn't miss this record. When the black copy arrives I may offload it, I don't think I'll need it.
The two digital tracks that I have go for around 15 seconds a piece, so listening to them always generally leaves me feeling unfulfilled (gimme moar!), so imagine the relief I felt when I read that this thing packs ten songs in total. Based on the length of the two aforementioned tracks, thats at least two minutes of music!
The reissue of the second Carnivore LP, 'Retaliation'. I grabbed the reissue of the bands first s/t LP a few months back, but this is where the meat and gravy is. Every song on this thing ends worlds. Double LP. Gatefold sleeve. Black vinyl.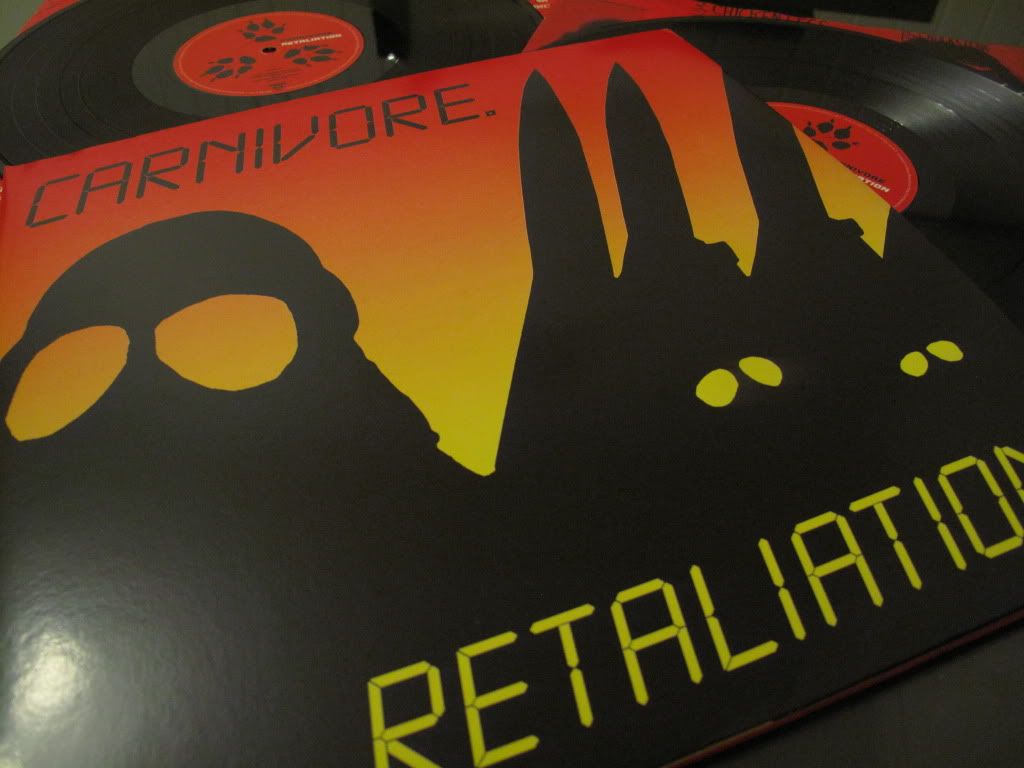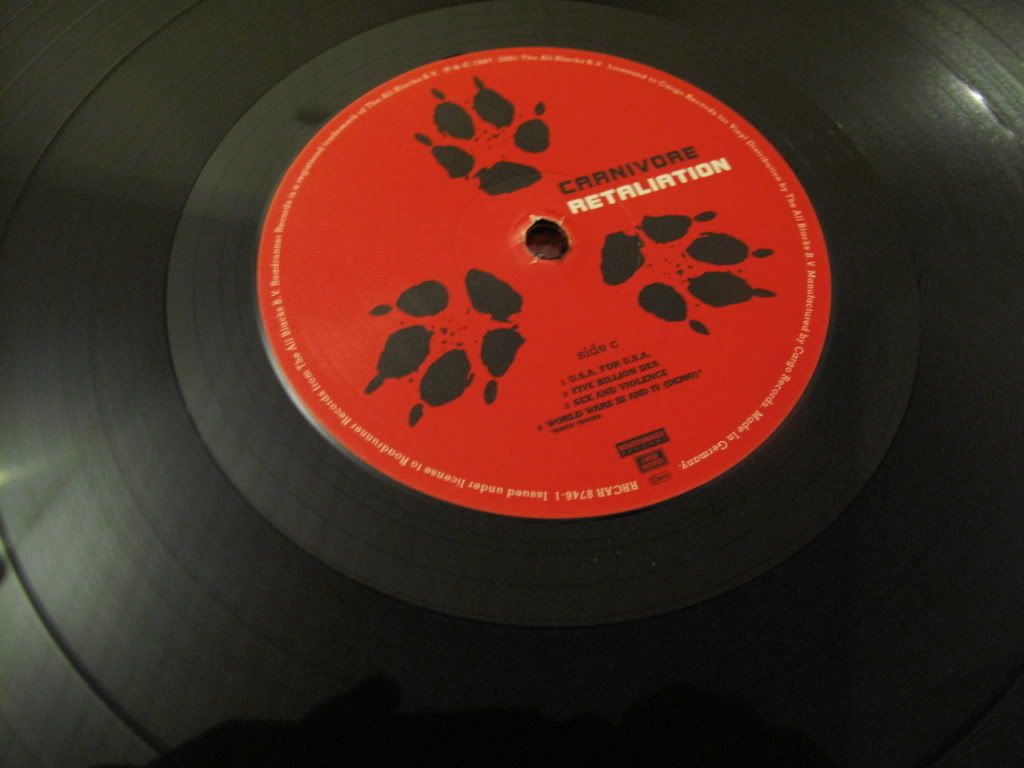 Start Suckin'!
Mancore.