I've got ALOT of random thoughts and ideas about this band these days. Alot about them has changed in the last six years or so. On the level, this LP is the fucking shit. Easily the best thing they've done since Jane Doe, and it even somewhat contests that albums spot on the top of the mantle.
Concerning these random thoughts that I speak of though, the "DIY" persona that these guys seem to have developed over their career rubs me up the wrong way somewhat. I love Converge, don't get me wrong, and I can admit that they do have a very DIY grounded back catalogue (especially with the 90's stuff), I can't fault a single note that Kurt Ballou has ever written, even the early early records gimme a boner, it's just that obviously these days, Converge are a big name hardcore/metal/punk band, and with such a reputation comes alot less time to perhaps pay attention to every detail and aspect that a real DIY band would be able to. Alot of hype was generated about this album online prior to it's release. I mean ALOT. Alot by Epitaph, and alot by Deathwish. I remember six weeks ago it was everywhere. Also my Facebook is constantly inundated with Converge updates about their current tour, Axe To Fall reviews, and random crap, at least two every hour. I find it very hard to believe that the band members are doing this themselves. How would they find time on tour? I know for a fact that they spam the shit out Twitter and Myspace too. To me spamming is not the most DIY approach.
Another thing that I normally have a problem with any band doing, is pressing a million different variants of one record. What does it achieve? It's lucky I'm not a bat-shit crazy Converge collector like I am with Extortion, as I'd be fucking dead broke if I was. Believe it though, when I say that there are kids out there that sink every single one of their hard earned dollars into collecting Converge records. Here's the pressing info with this record, it's pretty ridiculous:
First Press
100 - Clear w/ colored shards
300 - Solid Blue and Beer split with yellow splatter
400 - Beer w/ blue white and yellow splatter
500 - Cream (Epitaph mail-order exclusive)
800 - Beer, Coke Bottle Blue and black tricolor
1000 - Beer (European exclusive)
2000 - Coke Bottle Blue
2000 - Solid Light Blue
Now tell me that you don't think that's a little retarded. Of course it is. But it makes money right? Judging by how much older Converge stuff has been going on eBay for over the last five years, I know that that press of 100 clear with coloured shards is going to fetch some big dollars over the next twelve months. It's capitalism.
Anyway, I'll get off my high horse, this record is still a ball tearer.
Kinda pissed, I got in early (well I thought I did?) and all I got was this

Beer

,

Coke Bottle Blue

and black tricolor press of 800. It's great looking but I really wanted one of those
clear with shard presses
, they look amazing. I'll settle with this though.
Two inner dust sleeves. I'm kind of confused as to why or how this happened. The wax came in a standard white dust sleeve, but the second sleeve is this glossy insert here with all of the album credits on it.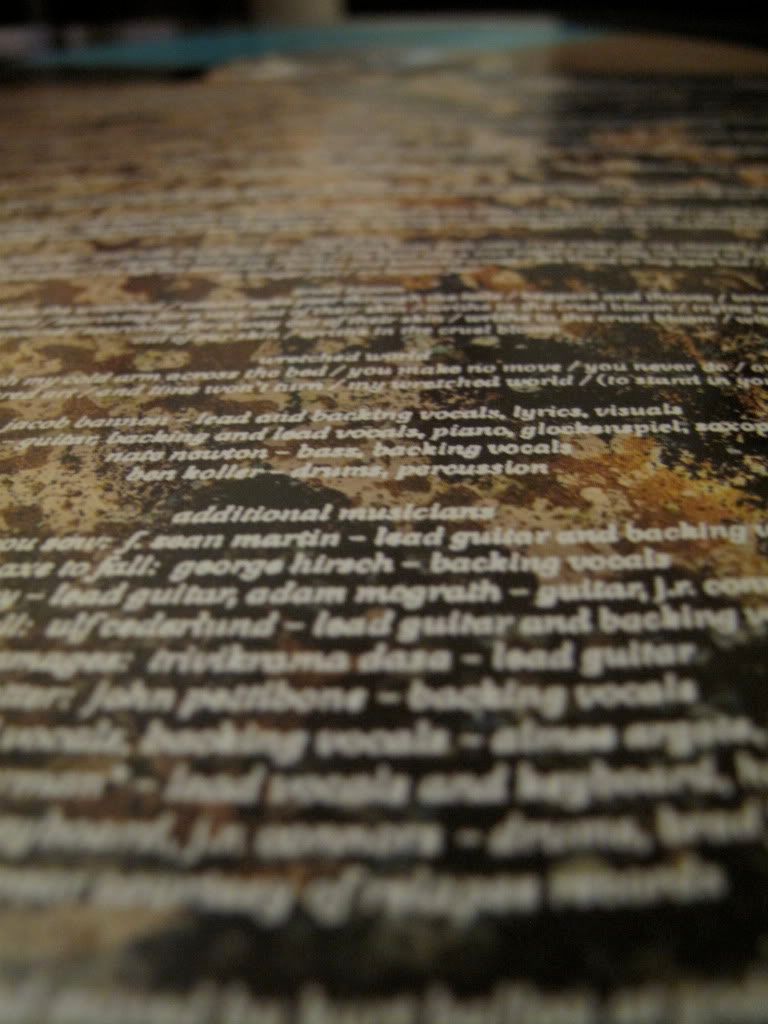 Gatefold LP as standard with modern Converge. Boring artwork. I'll admit that Bannon has talent, but every album since 2000 has had a very similar/formulaic aesthetic. I did like You Fail Me quite a bit though, but this looks like an exact splice of Jane Doe and No Heroes.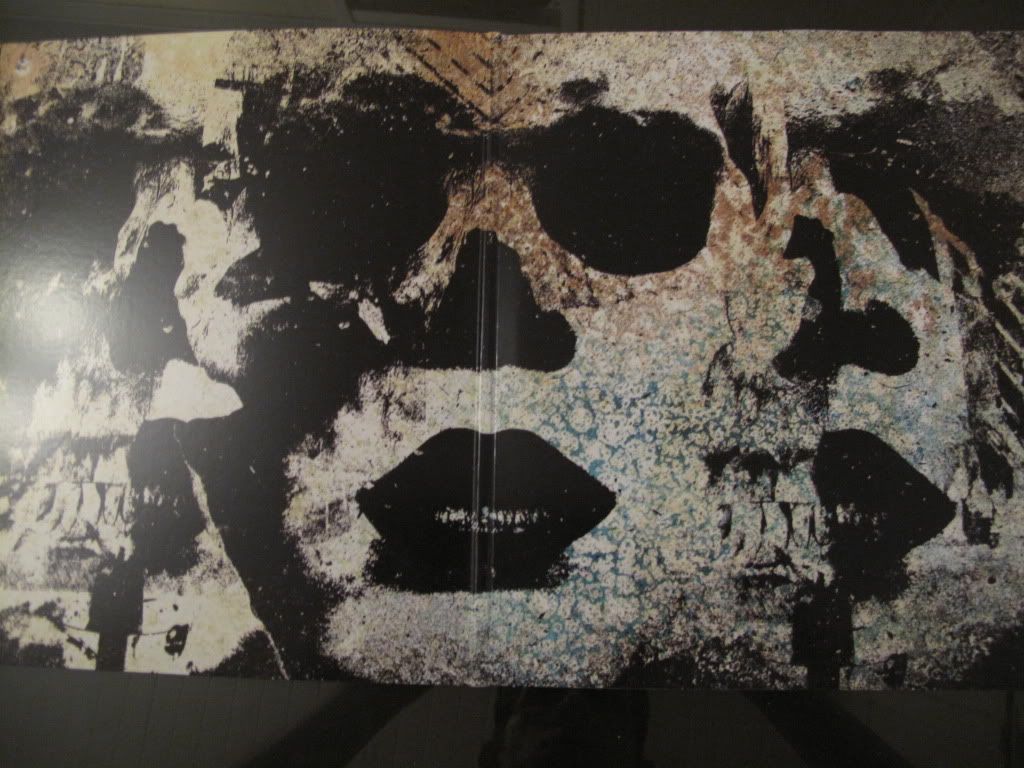 I don't like bagging this band at all. I like to believe that they are the sole reason that I listen to alot of what I do these days, so I won't continue with my tirade, all I'll say is this record is definitely worth getting your hands on, it's certainly a strong contestant for my long player of the year.