I went to my local record store the other day after having not visited the place in around five or six weeks (I've been saving $$). I was only in the place for five minutes, and I grabbed these:
Well I didn't pay any money for this Converge print. As part of the Axe To Fall hype train that I mentioned a few days ago, one of the many pre order packs that the band did contained this very print. I didn't order it, money was tight at the time, and it's just another boring print anyway, so I wasn't worried at all. Anyway Paul, owner of Kill The Music had a handful of these that he was supposed to give away with the CD version of the album thanks to Epitaph or something. I didn't buy the CD but he gave me one anyway. I've talked about what I think of Bannons art, this is no different, but I am certainly siked on free shit.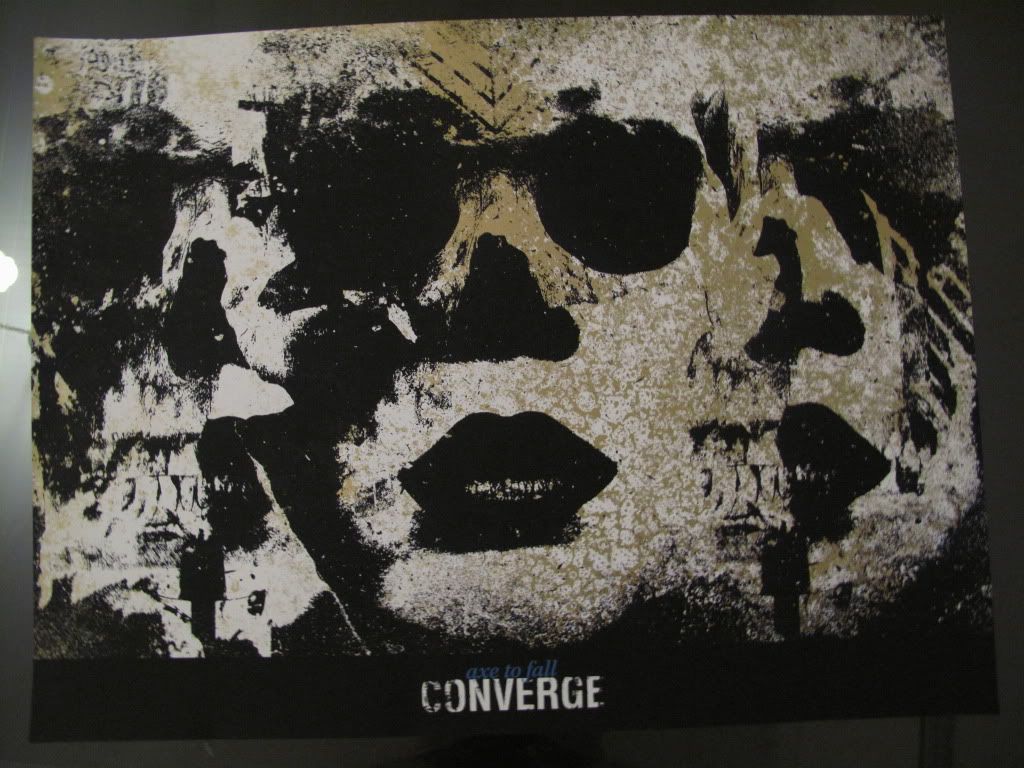 The Bridge Nine official re-issue of the Victim In Pain LP. Boring gatefold cover, I'd have preferred some skins in boots moshing the shit out of everything. Black wax.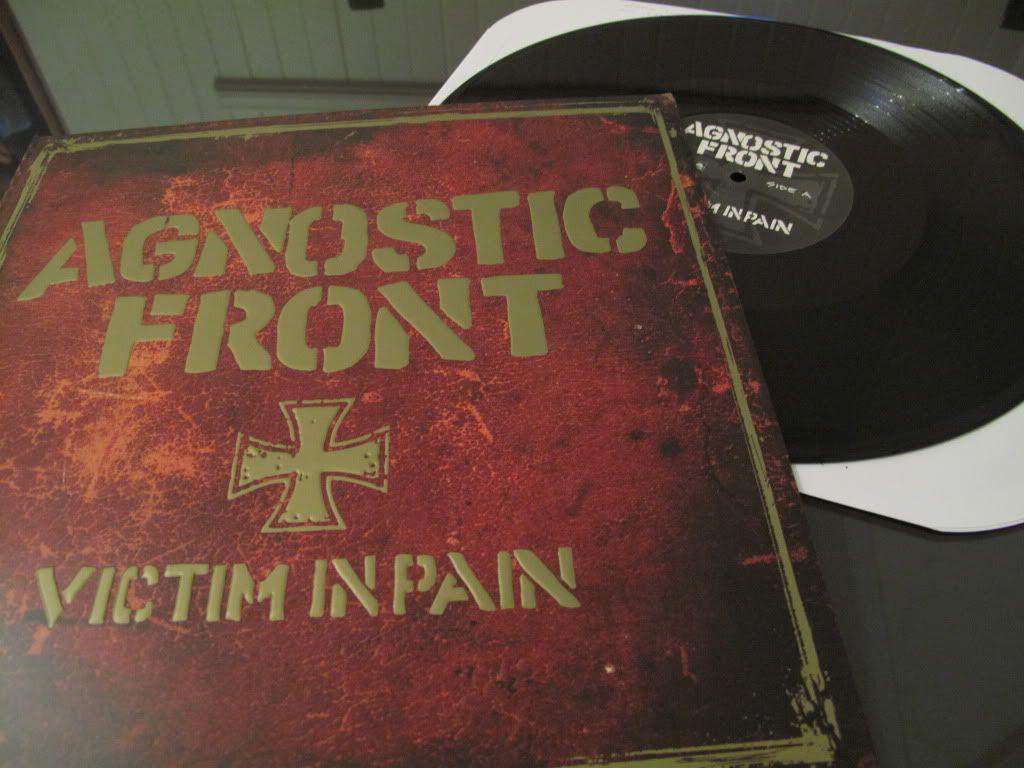 The new Outbreak album. Gatefold.
Green
with black smudge of 700. I haven't listened to this enough yet to make make a proper opinion, but so far, it aint that great. How much did this bands hype die off? Crazy huh?
It's a Trustkill/Think Fast split release. I am really curious how that happened. I know that this new Saw movie soundtrack has been officially released by Trustkill, and that Outbreak have a track on it. I wonder if they're making the mad cheese.
And the new Every Time I Die LP. Another gatefold.
Pink
wax of 400. These guys are my guilty pleasure. I love a few of their earlier albums so much, but I haven't been able to get into this new album that much.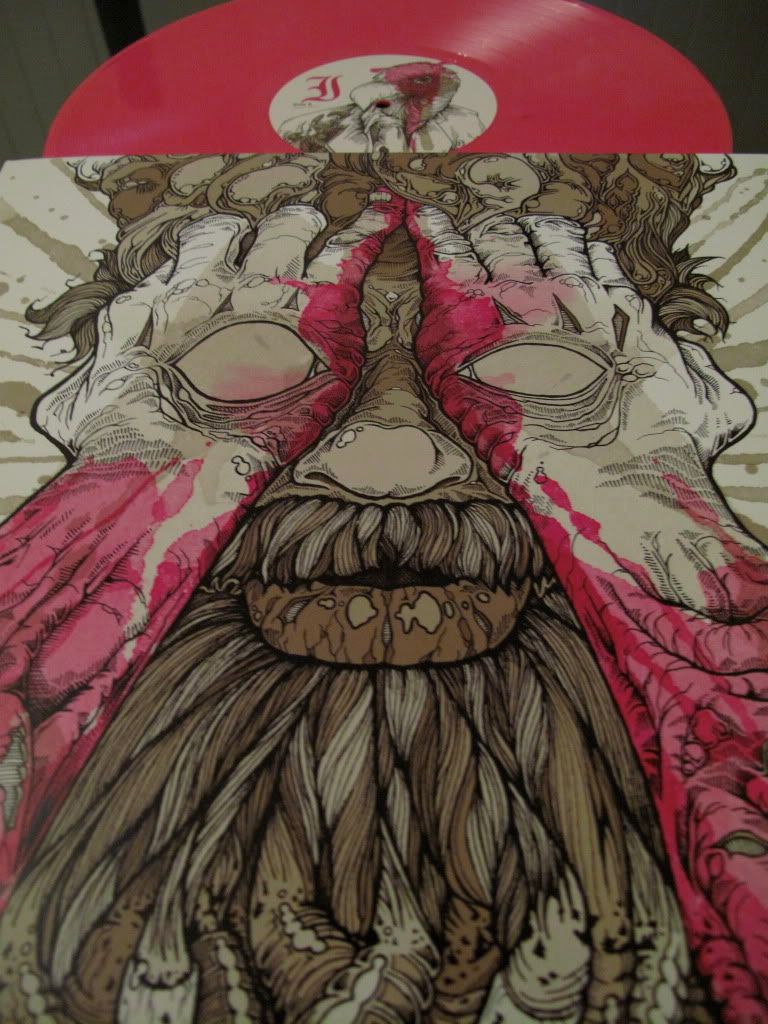 All of the artwork has been handled by the bands guitarist I think I heard. Great stuff.