Here's an album that was in much need of a reissue. Bridge 9 have finally gone to the trouble to repress the classy "Ill Blood" LP by the excellent No Warning. This press coincides with ten year anniversary of the albums original release. This time around the label have pressed it as a double LP with a gatefold sleeve, the second disc containing the bands demo and first 7" as bonus tracks on the C side, while the D side is etched with a picture drawn by Damien from Fucked Up. Pressing details included three variations if memory serves, the most limited being 'blood and piss' (red and yellow) of 300 copies, which I missed out on, this edition of 'half
blood
half
shit
' of 700 copies and 'blood and shit' (one completely red disc and one completely brown disc) of 1000 copies. To be honest I am glad I secured this version as it most closely resembles the original limited press of blood and shit that fetches silly amounts on places like eBay and the like.
To try and convey the influence that this record has had on the modern B9 and assosiated hardcore scene would be a quite the task in itself. They certainly ripped off the blueprint of many moshy NYHC bands from the late 80's and early 90's, most note worthy "Demonstrating My Style" era Madball, but they managed to bring a pretty modern sound to it, and in doing so bring it to the more popular side of hardcore. Countless bands have followed with this sound in the last 6-7 years, but I can't think of a single one that has done it this well. When the needle drops on that intro riff on "Behind These Walls" all I wanna do is dance. I would have loved to have seen this band live during this period of their existence.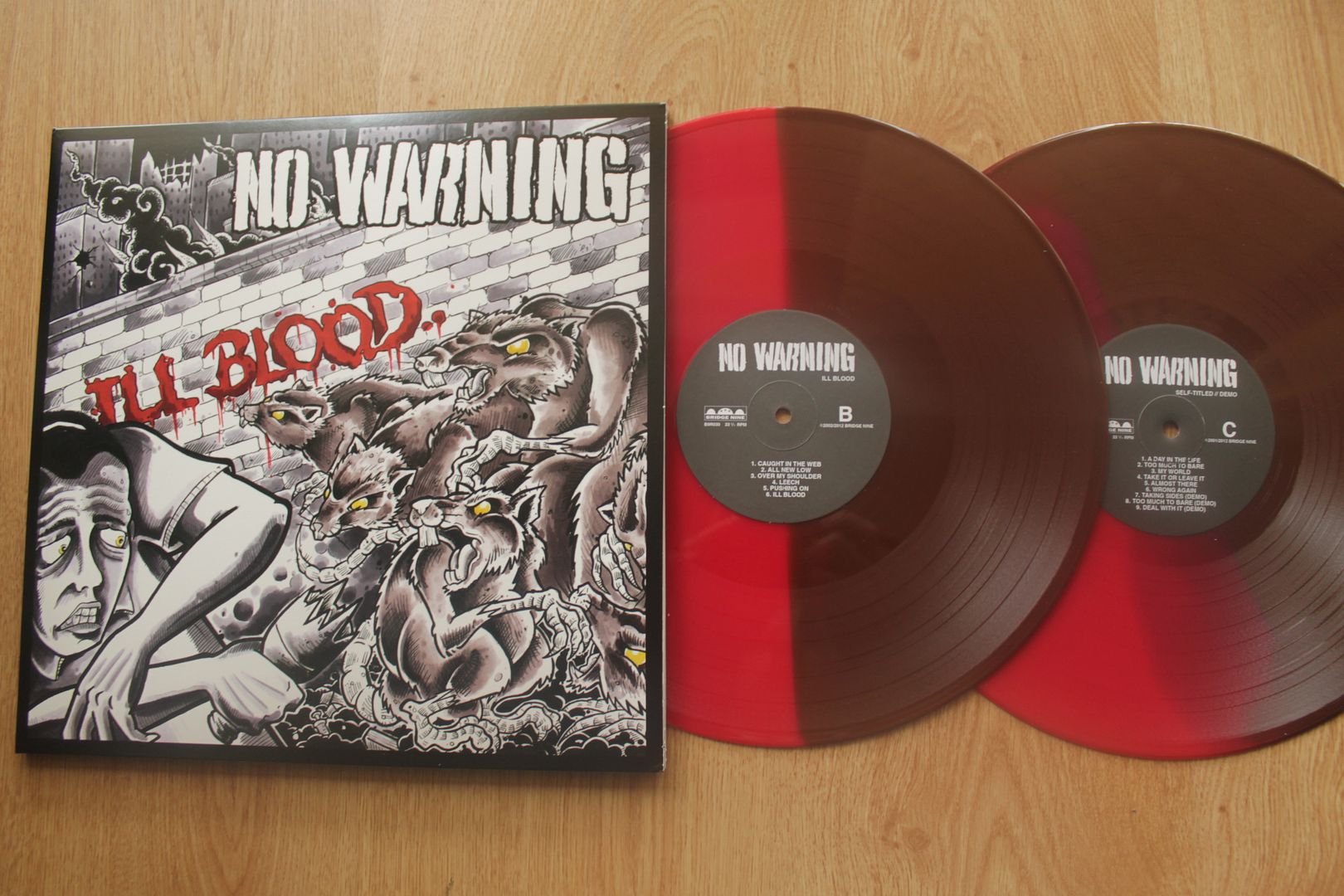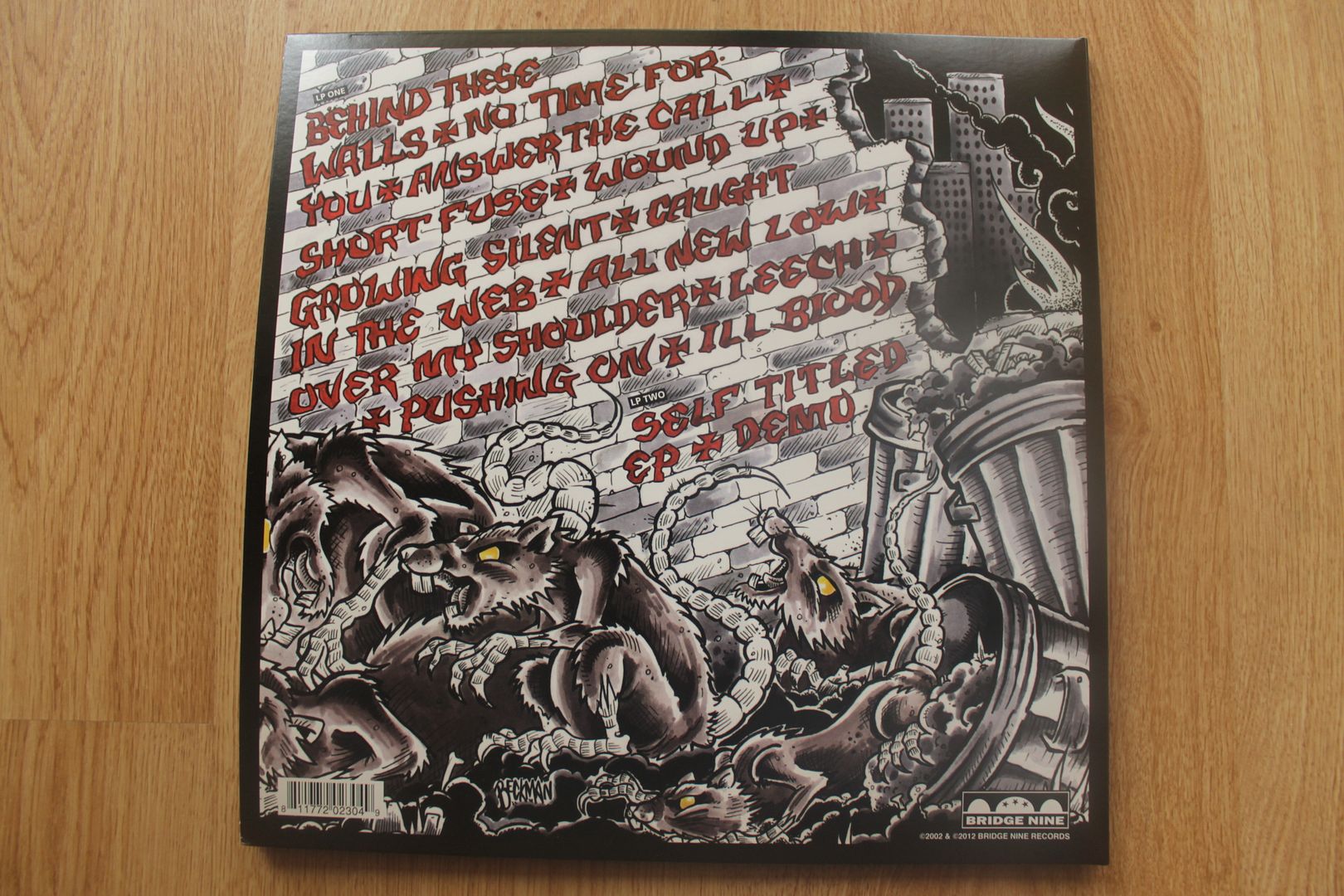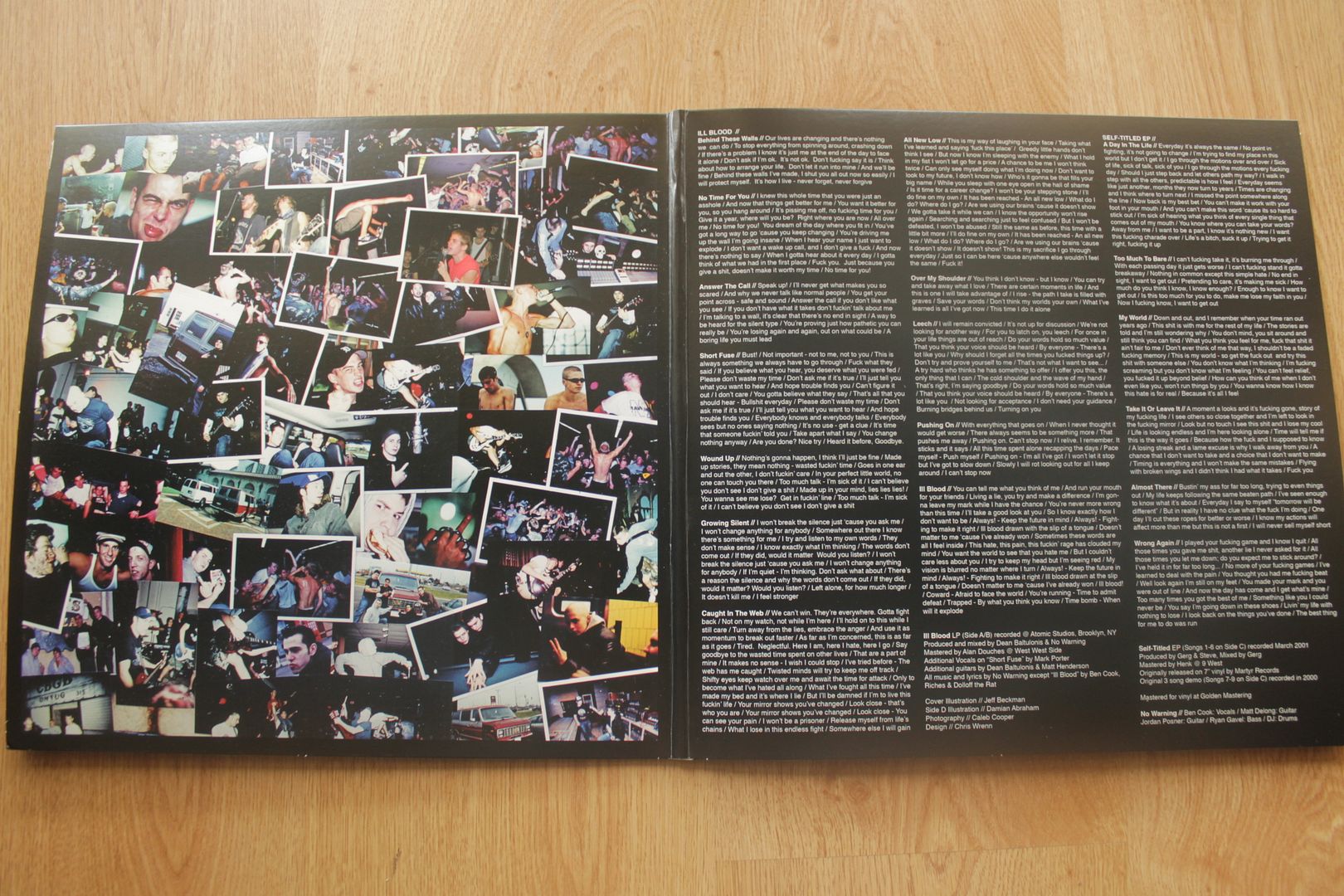 Like that Cryptopsy record that I thought I had blogged about but it turns out I never did, I've had a copy of the original press of this LP on black vinyl for many years and never blogged about it on here. Maybe it's got something to do with records by Canadian bands. I certainly thought I had until a search proved otherwise. It's likely with this one that I've had it for longer than I've been actively posting about actual vinyl records. I secured this on eBay many years ago for a relatively modest sum. As mentioned earlier, blood and shit variations of this record from this pressing fetch idiotic prices and I could never muster the courage to fork over that kind of dough. Black vinyl was always the cheaper option whenever it came up on eBay, but I think I still ended up handing over something like $30 for this plus international postage. See the below photos, this new pressing doesn't differ hugely at all from the original. No gatefold sleeve and the single disc are the biggest differences obviously.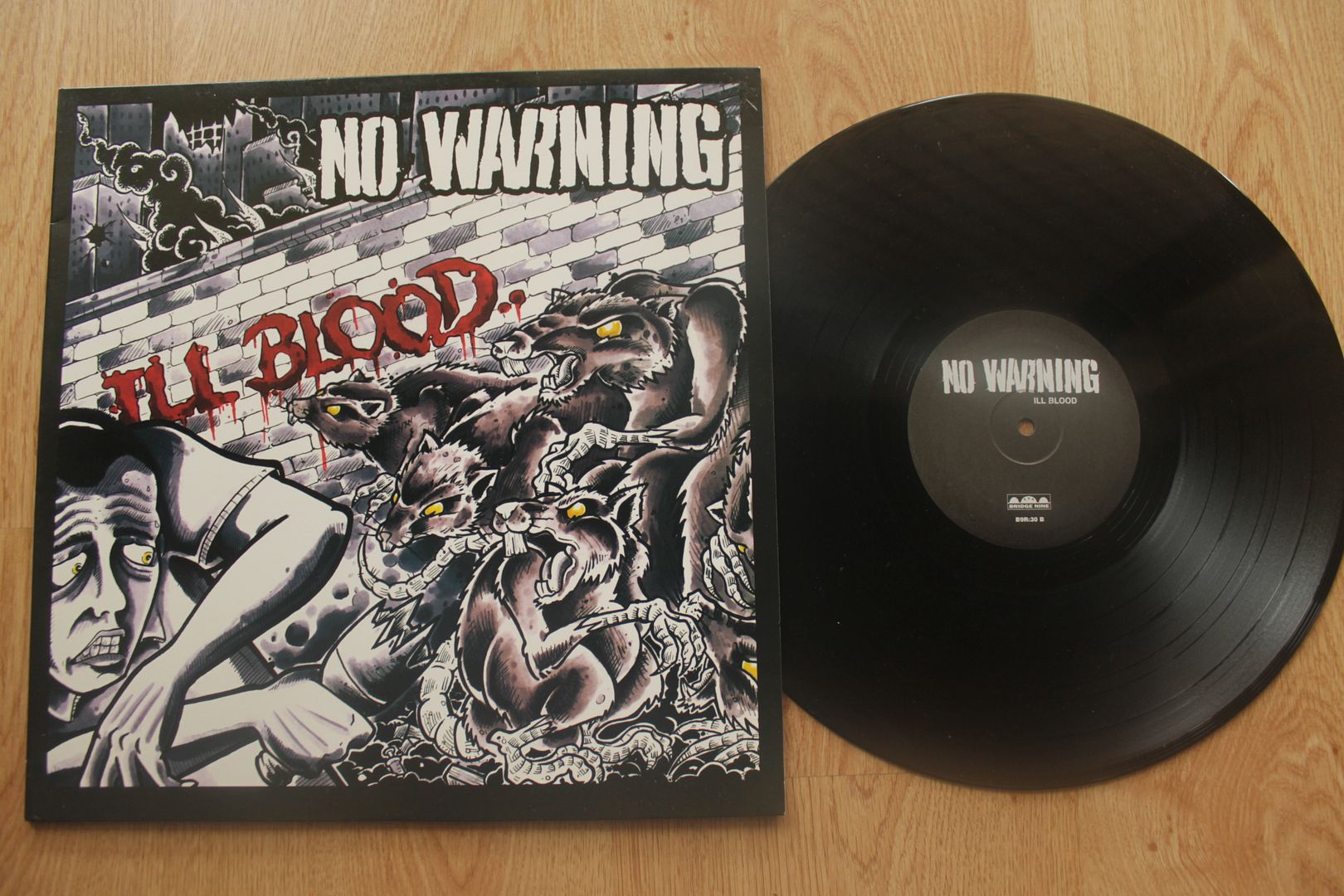 1000 posts done and dusted. Thanks for reading so far. Here's to (maybe) 1000 more.