I've been involved with the release of a few cassette tapes in the last few weeks. First up is the Ripped Off jam room demo tape. Brisbane locals playing grim, nasty hardcore akin to that of the early UK pack; Ripcord, Concrete Sox etc. I must note that the nature of the music creates somewhat of an obvious Japcore lean too. 50 copies. The first 30 came as you see below; with nothing but I mis shaped logo insert. The remaining 20 had no such insert and the band gave them away. It was dodgy as hell, but it's what they wanted. I have no copies. The band may have a few.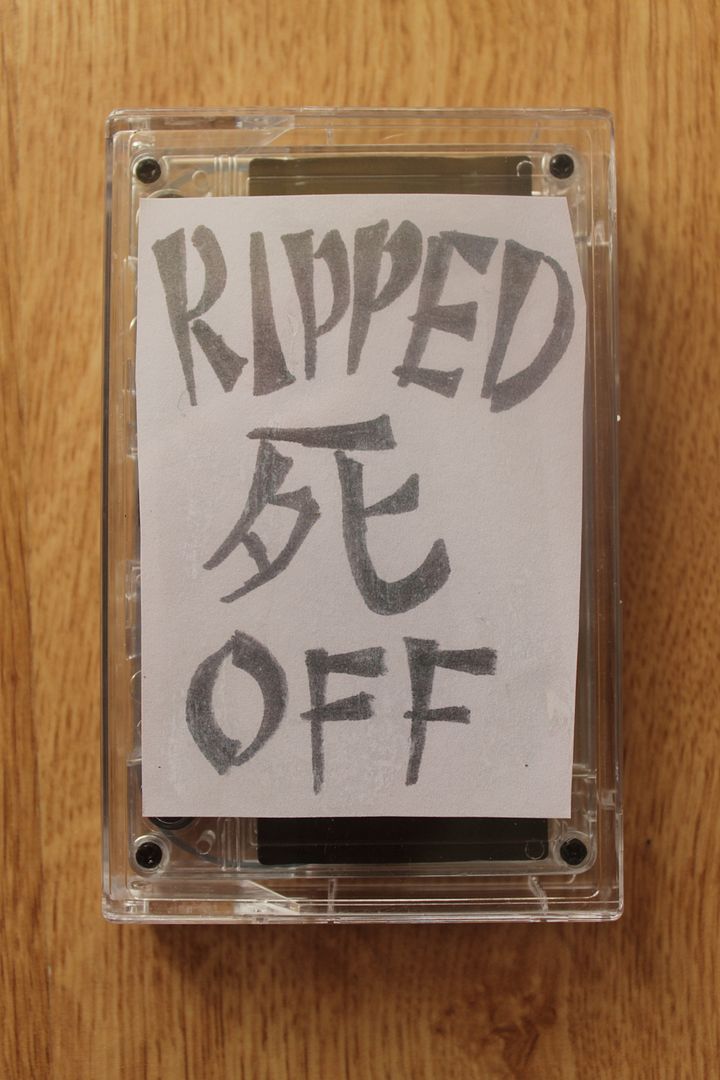 The new demo tape from Brisbane stoner metallers; Black Deity. Five tracks spread over around thirty minutes. Very obvious Sleep and Saint Vitus leanings, this thing is riff city. 50 copies and the band will have all of them this Friday when they play with Iron Lung, Last Chaos and War Trauma.
And finally, the new War Trauma demo tape. Following a digital only demo release last year, this new tape presents six new tracks of grinding, feedback violence. No guitars, just bass, vocals and drums, the recording on this thing is BLOWN OUT and sounds so good. The band will also have their allotment this Friday at the Iron Lung show and I will have some for online sales next week. 50 copies in total.