Hooded Menace are undoubtedly the most hyped band in current metal. It's proven every time a release they're involved with sells out within a matter of hours. Case in point today; their recent split 12" with fellow Finns Horse Latitudes. Mine is from the first press of 500 copies which sold out in less than a day. Blame the mighty Doomentia Records. I may be wrong but I think low stocks remain of the subsequent second pressing. Do your worst.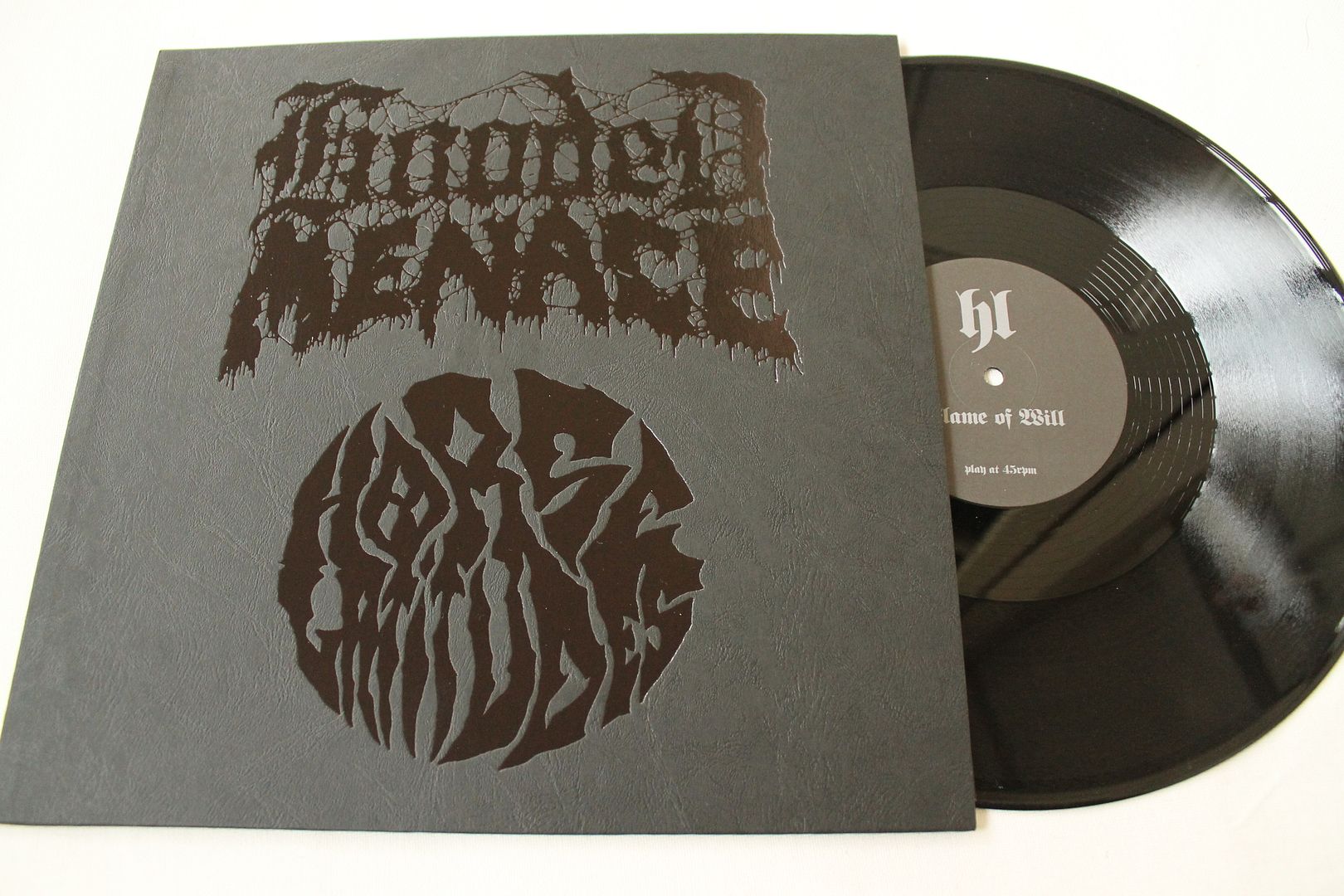 One track from each band, the Hooded contribution is pretty much what you would expect, reaching into the 9+ minute territory. Slow, dark, extremely heavy. New full length from these guys this year. Having no experience with Horse Latitudes prior to hearing their one song here I can't really make comparisons to previous works. It's slow and heavy and perfectly couples with the Hooded side. Different influences inspire these guys somewhat though, taking less from traditional death metal and more from stoner and old doom.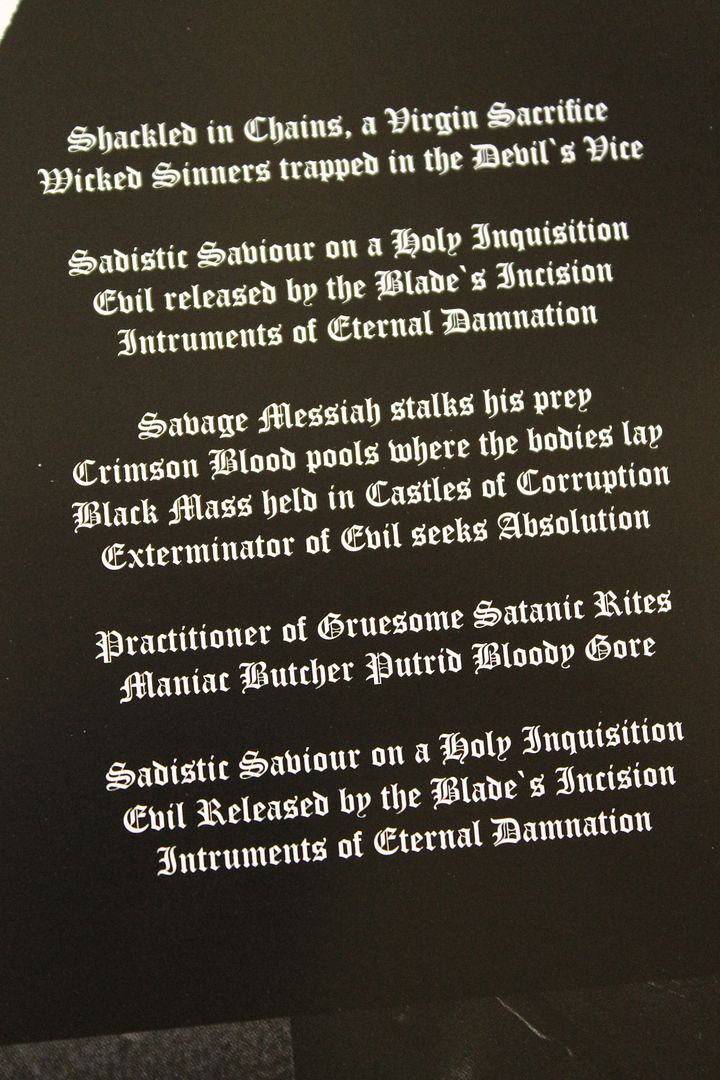 This first press was released with what the label has described as a faux leather sleeve. Doesn't really feel at all like leather, and of course it definitely doesn't smell like it, but I guess it looks so. All of the text, logos and headers etc are then embossed into that faux leather. As always, it's an A+ set up from Doomentia.