More fantastic stuff from Doomentia Records, this time the debut s/t 12" EP from Italy's Barbarian. Having never heard a thing about these guys before Doomentia announced they were releasing this album I was almost immediately completely stoked on this band. Barbaric heavy metal that takes blatant inspiration from Hellhammer and early Celtic Frost. Black vinyl of the first press of 500 copies.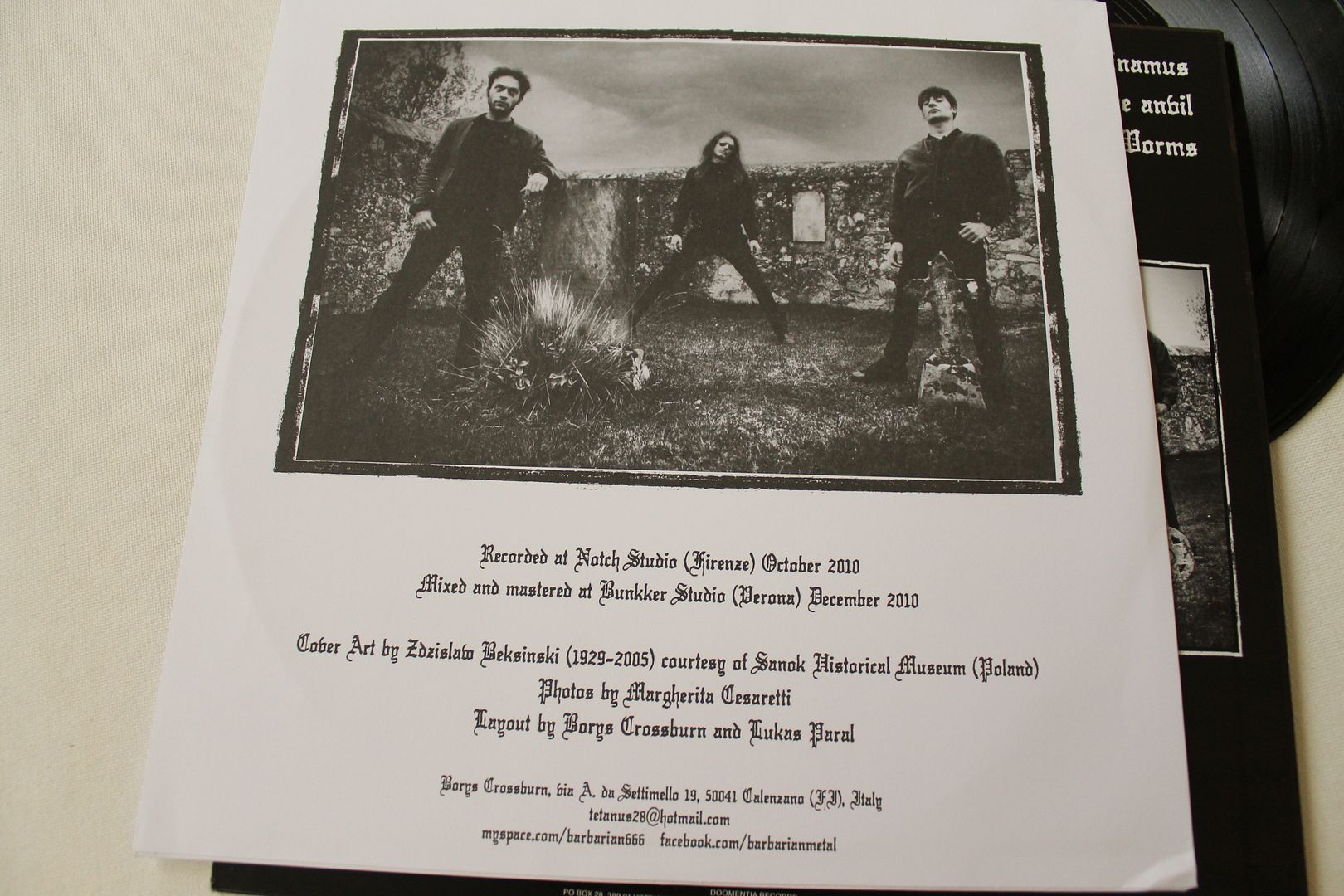 What isn't to like about this record? A really on point Hellhammer rendition, though it doesn't just limit itself to that bands influence. All of the base points are here- simplistic riffs and structures. Basic but clear and precise recording. Gruff vocals with heaps of groans and grunts thrown in. Here though they seem to utilise a few more leads and cool drum fills and structures. The riffing and drumming just comes across as a little more technical in general too. Whether they made a conscious decision to intensify their sound more or it's just a natural product of talented musicians is not for me to say. I'd bet on the latter though. And look at these dudes and their names. How could this get any better?? It can't. It won't.
NECROHARMONIC GUITARMAGEDDON AND INVOCATIONS OF BALTIC STORMS AND POLISH METAL ALBUMS.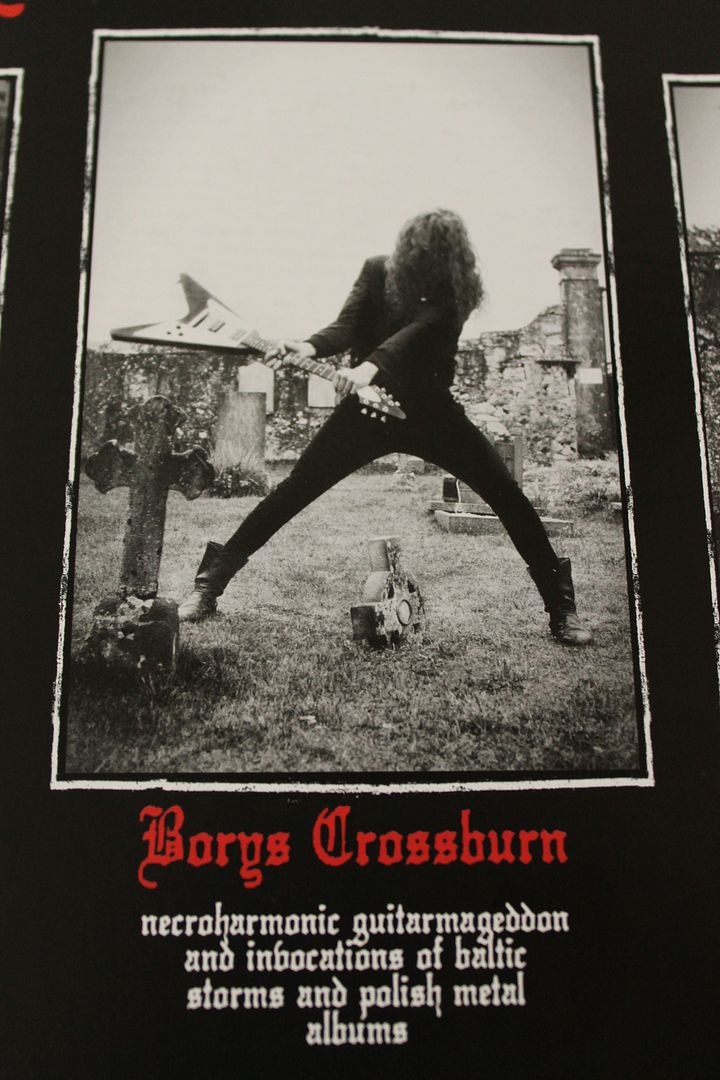 FUCK OFF BOMBARDMENT.
ERUPTIONS OF EVIL FROM THE CRACKED EARTH.