As I have mentioned relatively recently with other posts, for the most part, I don't personally find much redeeming value in most black metal old or modern. One of the old Norwegian bands that I take an interest in though is Burzum and more notably Varg's first two works, the s/t debut LP, and then the "Aske" mini LP that followed. Both releases were originally issued in 1992/93 by Mayhem main man and guitarist Euronymous and his label Deathlike Silence Productions. In 2008 Misanthropy Records out of the UK and Back On Black reissued the two together as a 180g gatefold double LP with the artwork from the s/t LP. This is it. Black wax.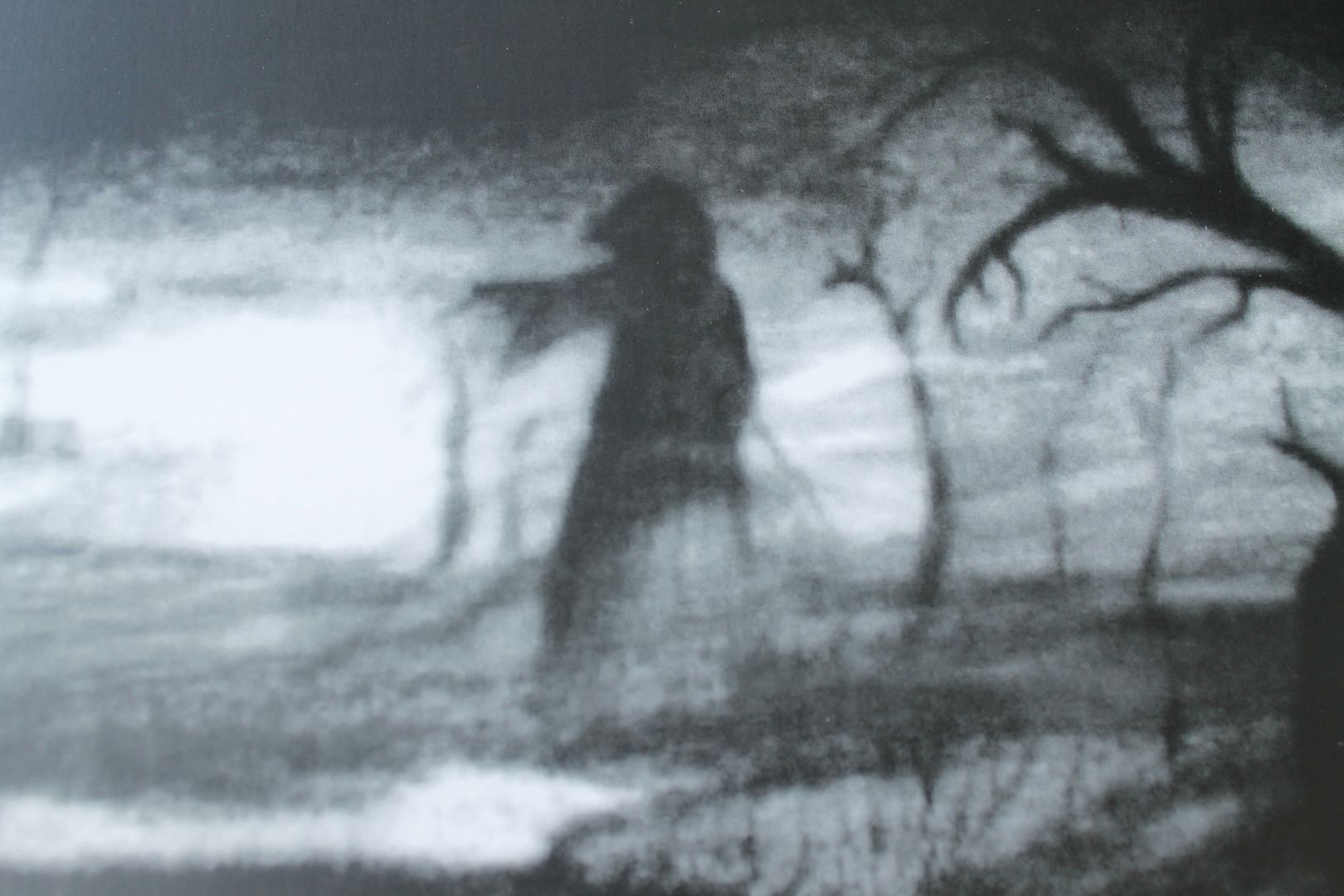 Along with Nocturno from Darkthrone, I would argue that Varg's vocal style pretty much influenced the entire second wave of black metal as most would know it. When I think of black metal anyway, the first vocal style that I think of his work on these two releases. That total high end, tortured scream that most imitated.
Some would argue these days (and Varg himself has made such statements) that Burzum isn't/wasn't what could be described as a typical black metal band and I can somewhat identify with such a sentiment. There's a decidedly more punk feel to a lot of these songs translated quite a bit through the thin recording qualities and simple structures. Noteworthy also is the fact that parts of the music presented here are written around a foundation of drum machine tracks.
Most of the music that followed these albums took on (for obvious reasons- Varg was in prison for a heap of it) a noticeably more ambient feel. I don't really take much interest in most of that catalogue, but this stuff is fantastic, minimalist metal.