Up until relatively recently I'd never really held much interest in any kind of black metal. I have posted a couple times in the past about some modern American sans corpse-paint bands, but I wouldn't say that I am in any way knowledgeable about the wider genre at all. My new found interest lies mostly in a few of the early 90's key bands and the notorious scene that from which most of them were spawned. I will happily admit very quickly that the majority of my interest in the genre is based a lot more in the personalities, their spectacular actions and the general scene that most of these early bands circulated in, not so much the actual music. With that in mind though, I do make exceptions for two bands; early Burzum and the first three or four Darkthrone releases. Apart from this handful of albums, the vast majority of the Norwegian black metal scene is a load of tripe, to these ears anyway.
Today I'm posting about the second Darkthrone album, "A Blaze In The Northern Sky". This is a recent(ish) reissue on Peaceville Records on clear vinyl. Many say that this album was the birth of true Norwegian black metal sound, and I want to agree, though I do think that with the true ethos of the sound in mind, bands like Burzum and Mayhem lay more claim to that genuine evil approach. Darkthrone did go on to create music with following albums that I feel falls within the boundaries a lot more precisely, but essentially this is just death metal with a black metal production. I'm quite positive though that some would argue that production is often the final defining touch that makes or breaks a trve cvlt black metal album, so from another point of view this definitely could be the birth place of true Norwegian blasphemy. Until now nothing sounded this precise, this dark, this haunting. If you want to talk about aesthetics also, I certainly believe that these guys really hit the nail on the head with the look and general feel with this album and the two that followed it.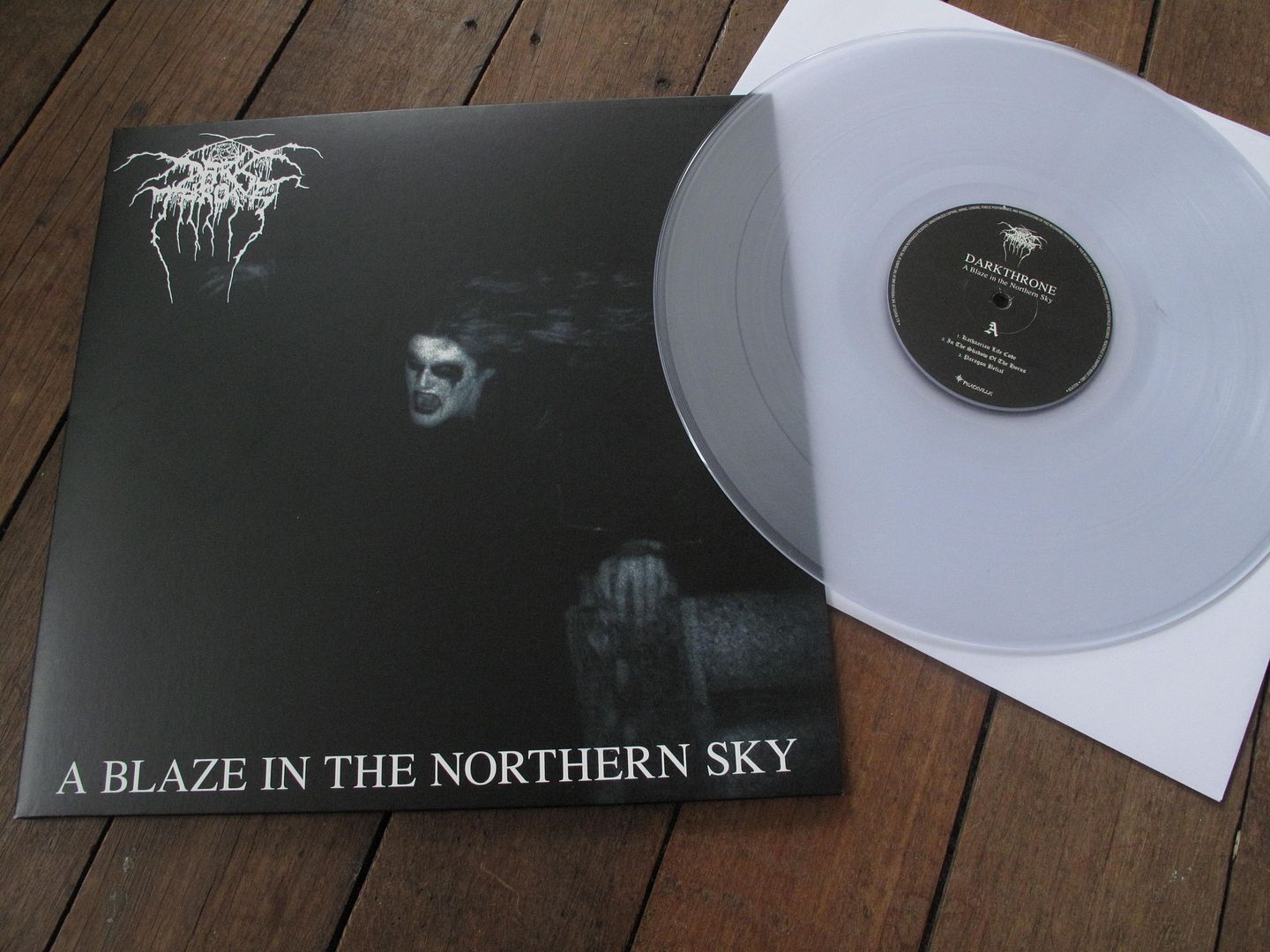 "Limited" reissue I guess, but it certainly wouldn't be if it were a reissue of a regular hardcore band that I listen to. In terms of a band of this stature though, I suppose this could be.