With all of the hype at the moment that's associated with the recent reformation of the original Black Sabbath line up, and the news of a brand spanking album and related world tour next year, it looks like my local record store has decided to cash in and load in copies of reissues of the bands first four classics. I grabbed just "Paranoid", but I might go back for s/t depending on whether my finances permit. Black wax of I'm assuming some innumerable amount with a gatefold sleeve. Standard fare for a major I guess. Nice n clean.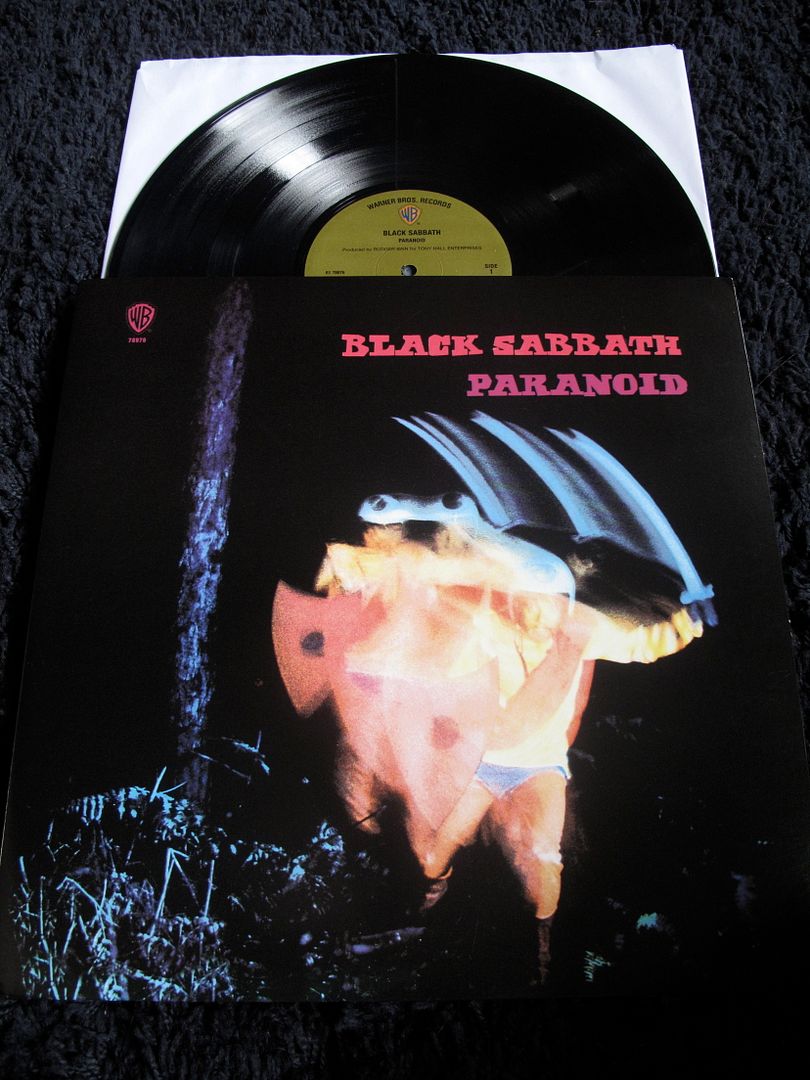 I doubt very much that I need to go into any kind of detail in describing this album? Geez I hope not anyway. Pretty much the only 'Sabbath record that I can listen to from beginning to end in one sitting without getting bored. Sometimes I spin it over twice. What a platter.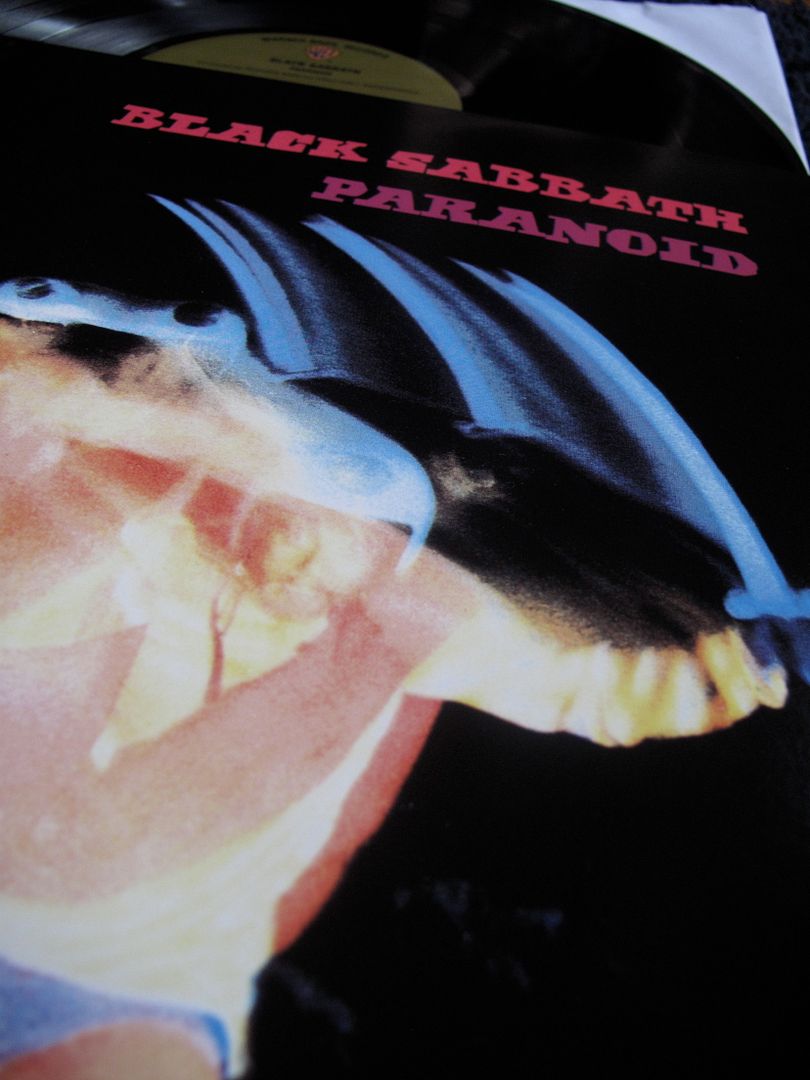 Regardless of how people feel about the reformation of the band, I still think it will be very interesting to see how this new material will turn out.