Deathstrike hail from the early American death metal scene. This could more or less be regarded as 'first wave death metal' I suppose. Fronted by Paul Speckmann, he created this band during a short lull in the forward motion of his semi established band, Chicago's Master. If you know anything about more underrated American death metal, you'll be aware that this band more or less morphed into the permanent rendition of Master and went on to release a shitload of really fantastic death metal classics over the years. This is a batch of their primary recordings entitled "Fuckin' Death". A lot of these tracks re-appeared as Master songs down the track, hence, they are pretty much regarded by most as Master demo's. Originally recorded and released in small circulation around the mid 80's, one could easily argue that this collection of music was a major catalyst to the American death metal movement of the late 80's/early 90's. The recordings are relatively primitive, and perhaps that's a big part of their charm. Basic, raw metal, that stands up to music of the same era like Bathory, Hellhammer and early Celtic Frost with ease.
So following a vinyl release back in the early 90's by Nuclear Blast Records, this year American label Dark Descent Records has decided to reissue this demo as a 12". A few variations exist; three separate colourways in gold, grey and black, divided amongst two different coloured sleeves; gold and grey orientated. I've got the less limited black wax with a gold sleeve.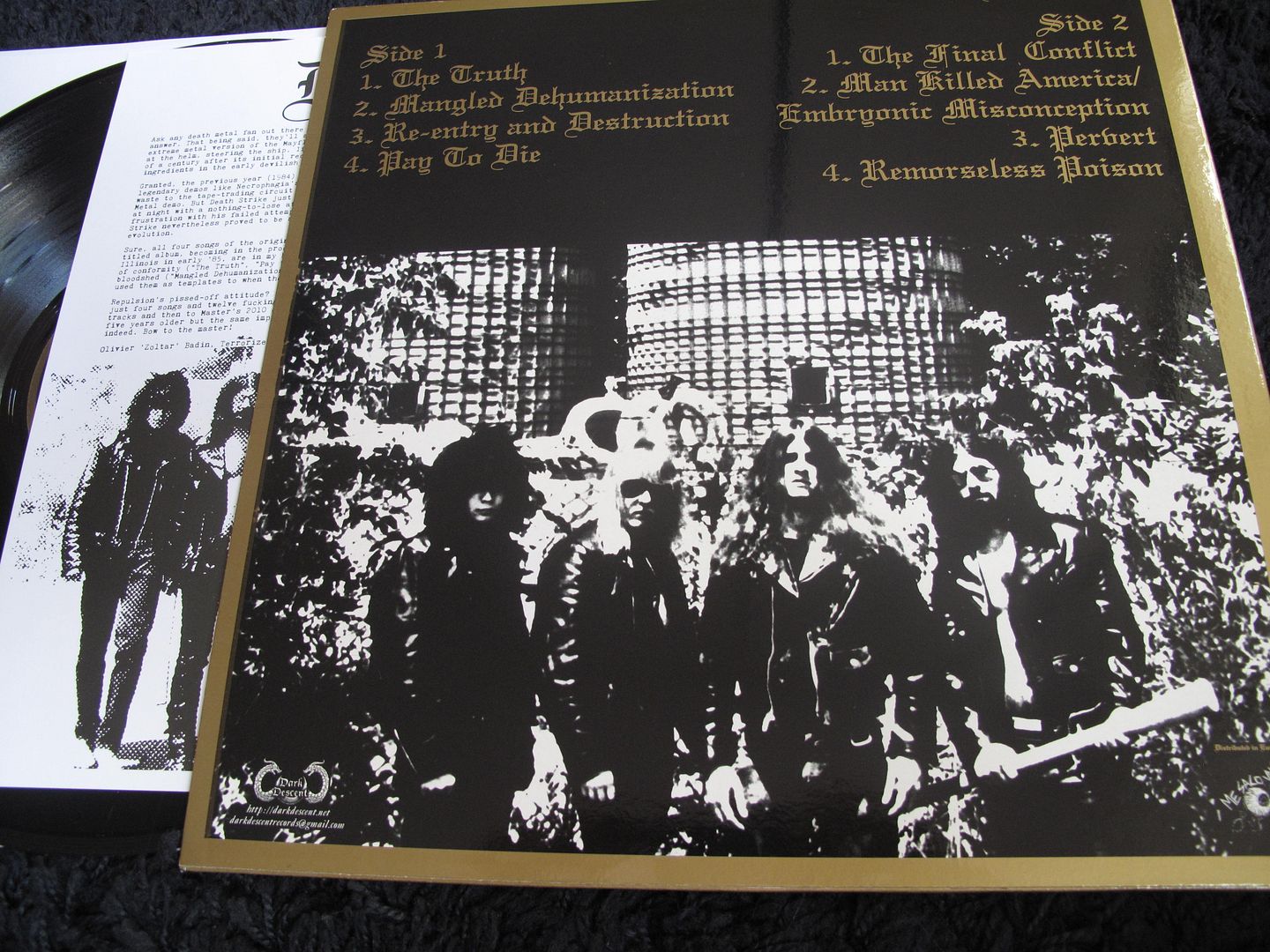 And with the LP the label has decided to include a bonus 7" with unheard rehearsal tracks from around the same era.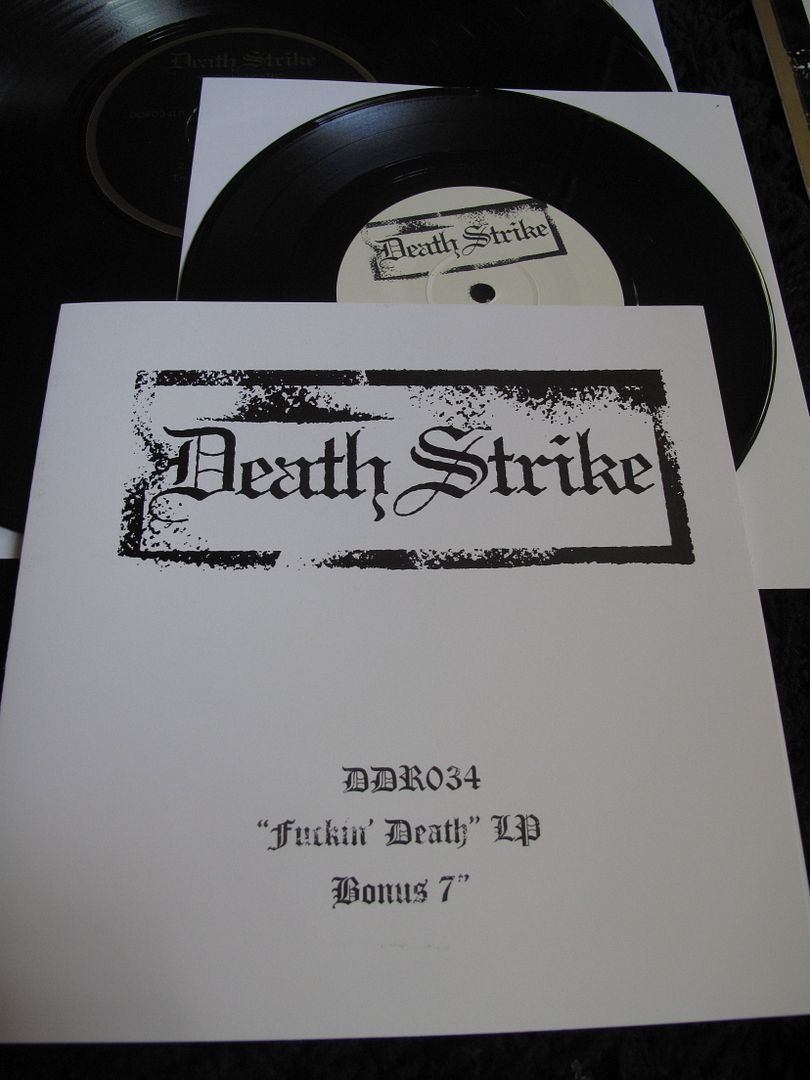 Doomentia Records out of the Czech Republic has recently reissued a heap of the Master stuff, of which a couple I will be posting about in the coming weeks.