It's been a great year for 7"s. And one couldn't be blamed for attributing part of that greatness to the debut Tremors EP, "Island Songs". Rough, abrasive hardcore punk straight out of London. Thanks to The Essence Records, I scored a pre order edition of 100 on
red
vinyl.
So I think the story with this band is pretty well told by now. The singer used to front that NYHC styled band Dirty Money; the bassist is an Australian ex-pat, formerly of a handful of great bands; Six Feet Under Records is pressing an American edition of this EP before the end of the year. I think most would be familiar with these facts by now, and if you're not, why not?
What's on offer here is a reasonably smooth continuation on from the demo. The recording is much the same as that former release- messy around the edges, fast, no real bullshit, catchy (even hooky) riffs and creative constructions. Just very well written and executed hardcore. The singers unique approach certainly defines the bands sound too, and it couldn't be more apparent here.
Number 77 of 100.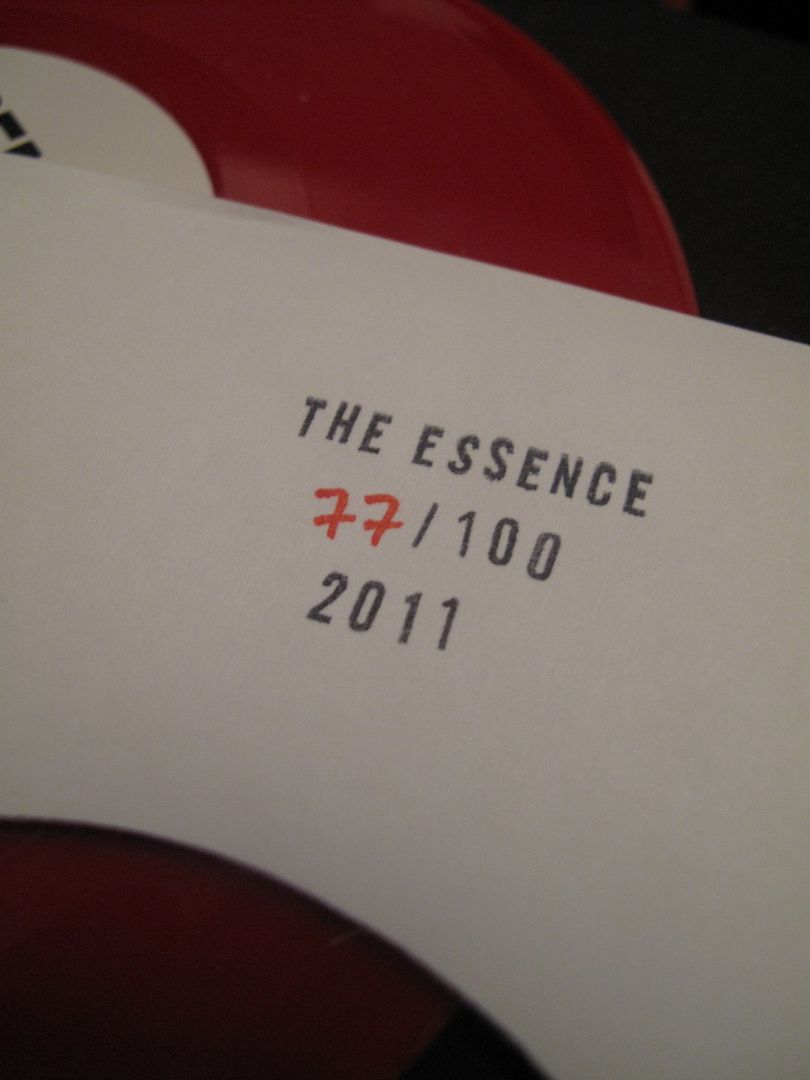 Like I said, gret year for EP's. Certain top tenner for 2011.