Earlier in the year Iron Lung toured down this way and this is the result, the Australian tour tape that they've just put out, "I Hate You Motherfuckers". Limited to 150 copies, this one sold out really quick. Iron Lung Records. Pro dubbed and screened cassette.
Three separate sets from three cities, Newcastle, Sydney and Adelaide, disappointingly Brisbane isn't represented here. Bummer, it was a great set. Content here isn't overly removed from that night though. On point, tight sets by the guys, consisting of mostly newer material, with the suitable peppering of shit talk, crowd baiting and general awkwardness between songs. The sound quality in the actual recording of the sets isn't the most fantastic, and the B side is actually the Sydney and Adelaide recordings playing at the same time (yes that's correct, Sydney in your left ear and Adelaide in your right ear simultaneously), but you get what you pay for I suppose. Iron Lung Heads shouldn't be dissapointed. Just listen to the Newcastle set alone and that's good enough.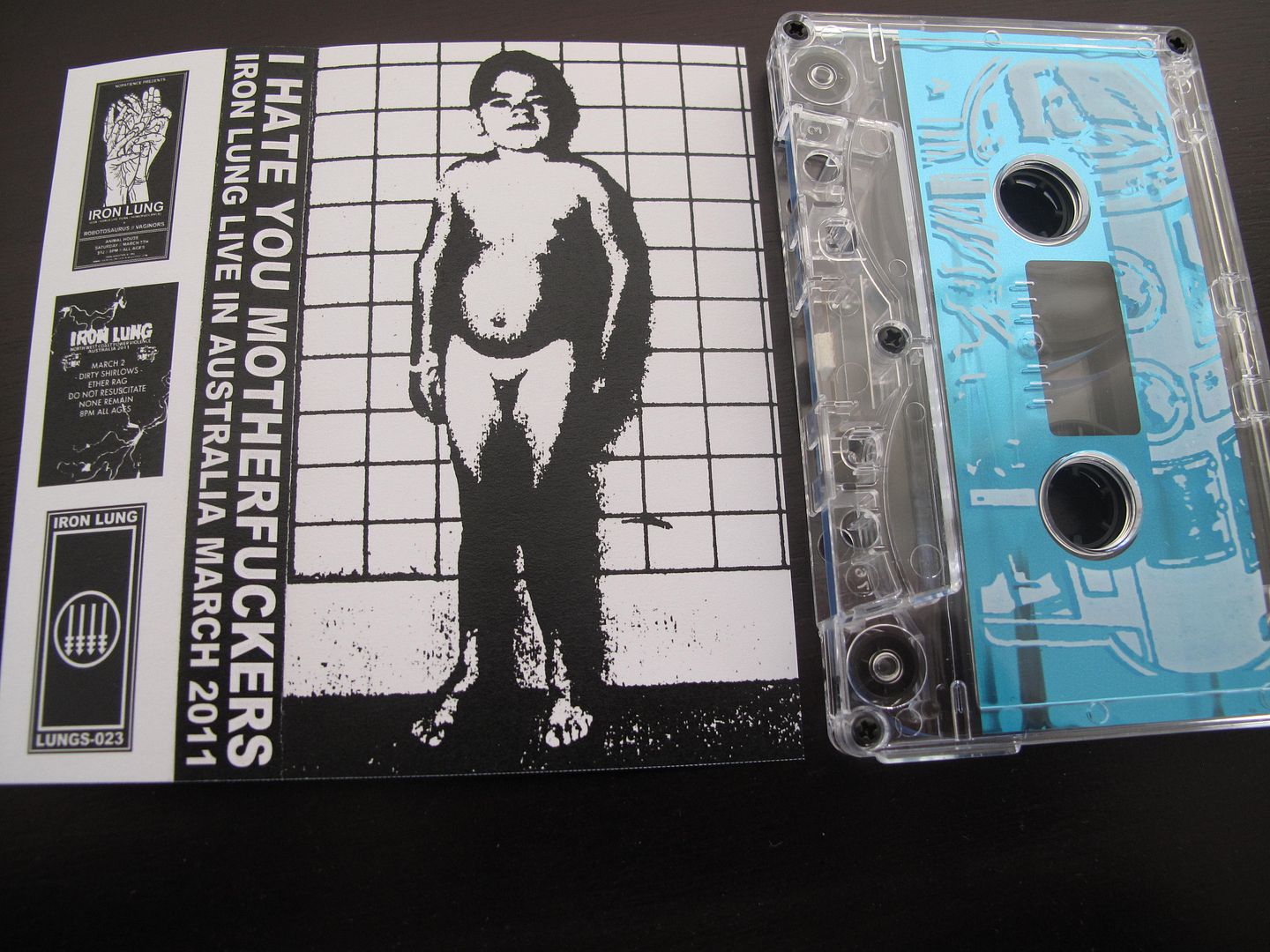 Throughout the three sessions the set list varies slightly with the edition and subtraction of various tracks. Nothing gets repetitive though which is a good thing and the songs that do see repeated slots are generally the better Iron Lung songs anyway. Sets are relatively short, but in the grand scheme of Iron Lung music you could argue that these set lengths are very appropriate.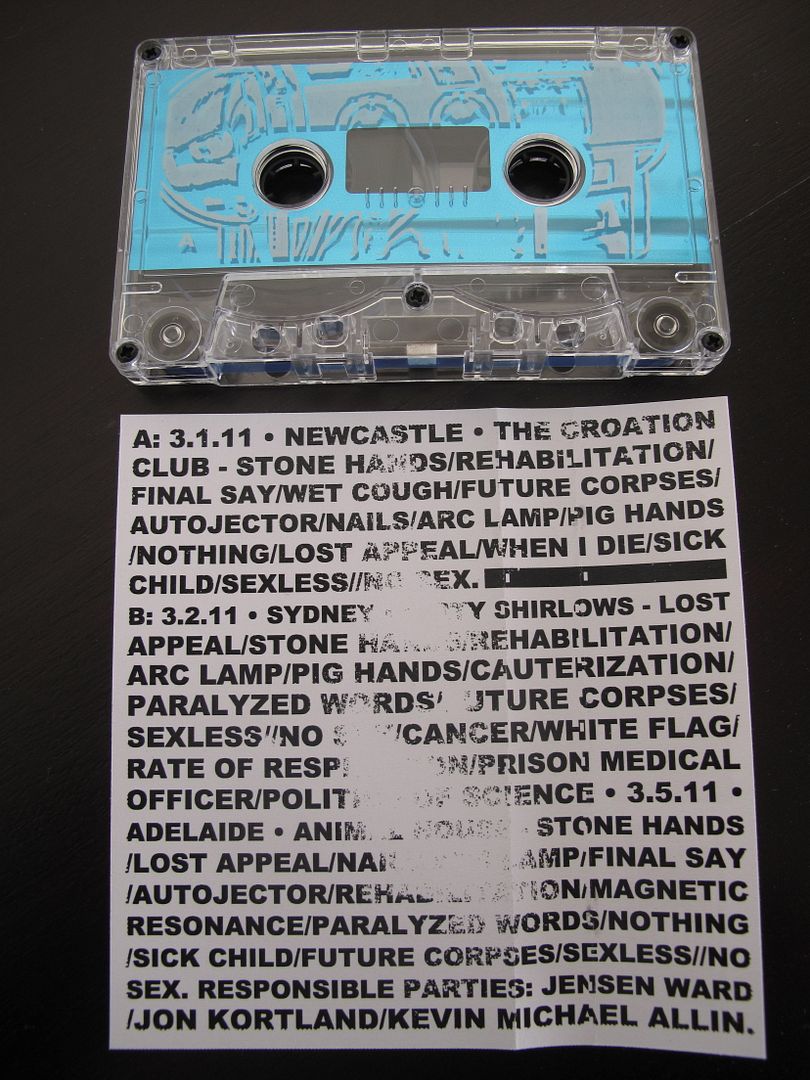 Personally I am hanging out really hard for a new Iron Lung full length. No word has been uttered at all about anything of the sort, and Jensen and Jon seem so busy with their numerous other musical endeavours, so who knows what's in the pipeline, but while their more recent efforts have been entertaining to an extent, nothing gets my blood pumping like the A-side of "Sexless//No Sex". Who knows, maybe soon? It's been long enough.