Here's that recent Canadian Comp LP that was released by High Anxiety and No Idea Records, "City Limits: Down And Out In Toronto and Montreal". I don't often buy comps for the pure fact that most modern ones a crap, and all the old ones cost an arm and a leg to buy. This on the other hand is a fucking great showcase of a heap of bands from the cities in the title and well worthy the 20 bones I handed over for it.
Blu
e
smu
d
ge
vinyl, of what I suspect is that cheap mix variety.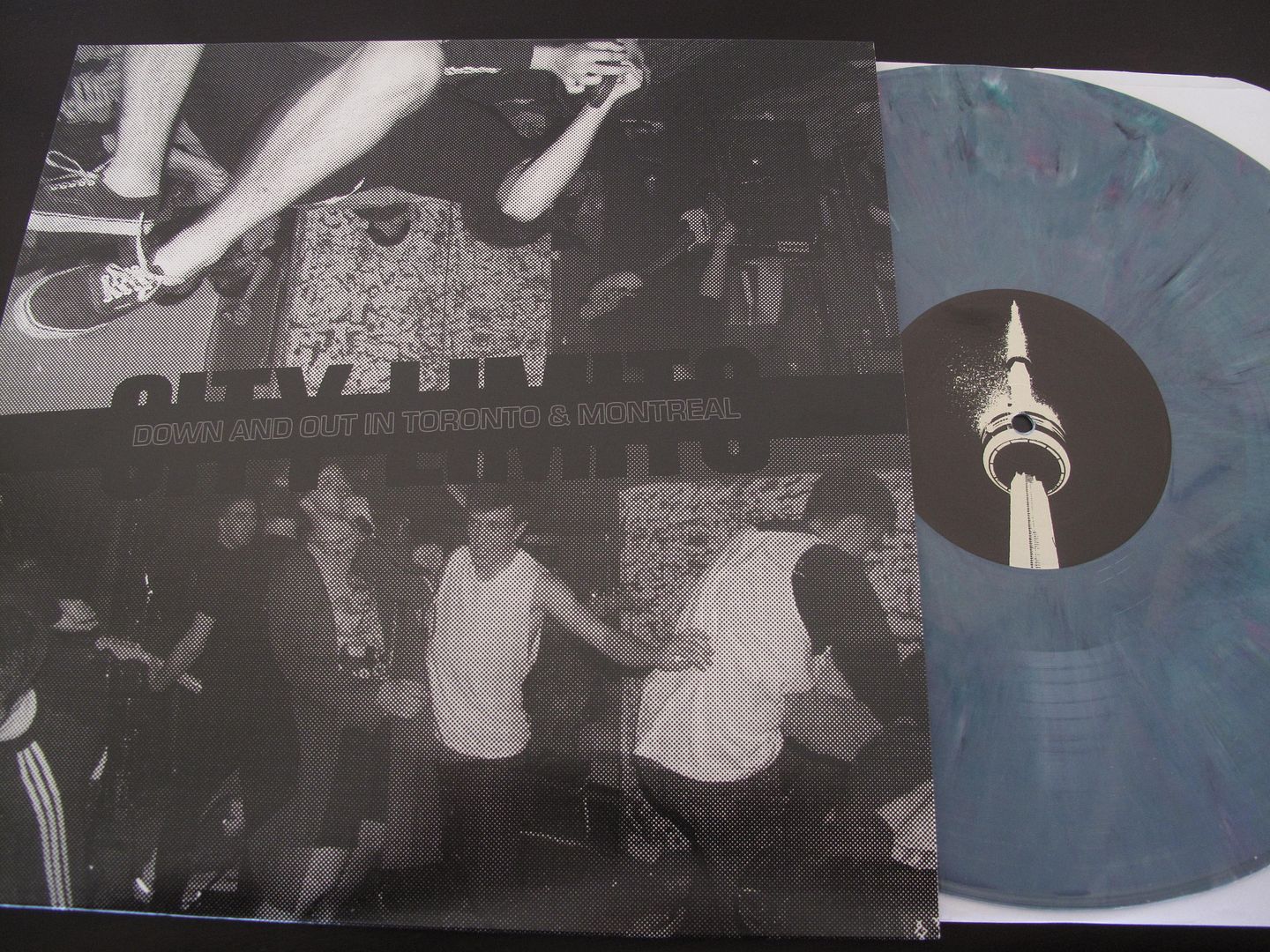 All up there is 24 songs on offer here, all of the rough, older sounding variety. There's a handful of bands on here that I am pretty into, there's some I've never really liked, and then there's some that I hadn't heard of before this album. Of the latter, my favourites would have to be Snake Pit and Purity Control. The Snake Pit offering "Justice" is a fast paced number based around a very basic chord. Running in at about 1:30 it varies in pace and finishes off with a cool little half break. The best thing about the song is the vocalists style and the way he grunts through the last few seconds of the song. After I heard this song I went and found some more stuff by these guys, but I have to say that none of it is as good as this song.
Having never heard a thing about this Purity Control band, based on their one song on here I more or less figured these guys to be of the more metallic, thrashy end of the spectrum. Their song "Sex Life" is a fast, riffy number dominated by a heavily reverbed, dual vocal style. It's gruff and relentless. The other material of their's that I've found though (2 demo tapes) is much rougher and aligns itself a lot more with 90's PV sensibilities. It's pretty good stuff, but differs greatly to their song here.
Of the rest of the music here, my favourites would have to be the offerings by post humous Bad Choice- "Angry Americans", surprisingly the track from Mr. Colohan and Mature Situations- "Yoga Predator", the Brutal Knights track- "Bad Choice", "False Truths" by Urban Blight, Vile Intent's "Jumper", "Corrosion" from Brazen Hell, and The Omegas song "Social Slasher". Most of those I suppose would have been predicted, but I wouldn't have bought this comp otherwise.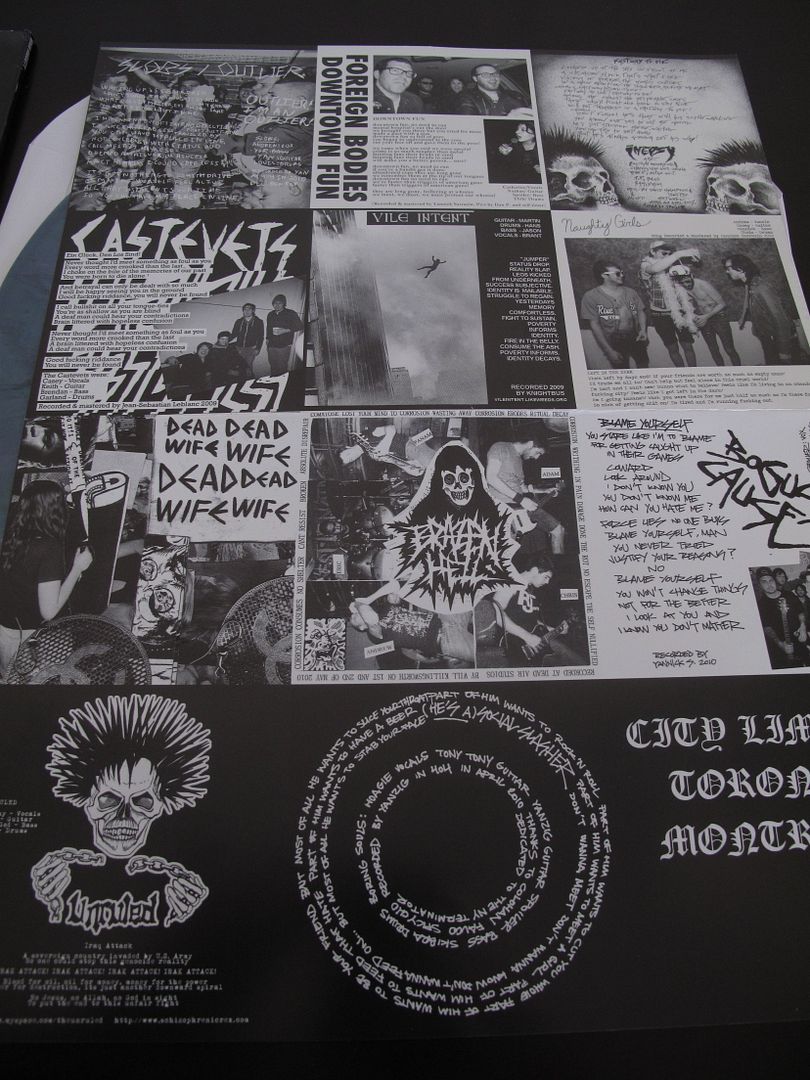 Once again Canada, and more to the point, Toronto proves why it's a super power when it comes to on point, angry hardcore. The best of the North?