Much to the confusion of a few of my friends, I've never been a fan of New York's Most Precious Blood. They've always come across as a little too polished for me, and apart from the mighty Trial, that typical 90's sound has never really resonated that well within my tastes. Their demo though, and more importantly, it's first song, the initial version of "The Knot", have always been favourites of mine. This is a vinyl pressing of said demo from 2000, put to wax earlier this year by Trip Machine Laboratories. What the label describes as clear/black haze vinyl of 300 copies. There are two other variants as well.
Tom Sheenan's vocals always appealed to me a lot more than those of Rob Fusco, though with that in mind, Indecision have never really been my thing either. It's just this demo that managed to grab me when I first heard it years ago. The roughness of it, and the urgency in Sheenan's delivery have always managed to grab a hold of my interests somehow. The structure and technique displayed in "The Knot" always grabbed me as interesting too, and I have a feeling that's because it was a song that I heard in the formative years of my developing interest in hardcore.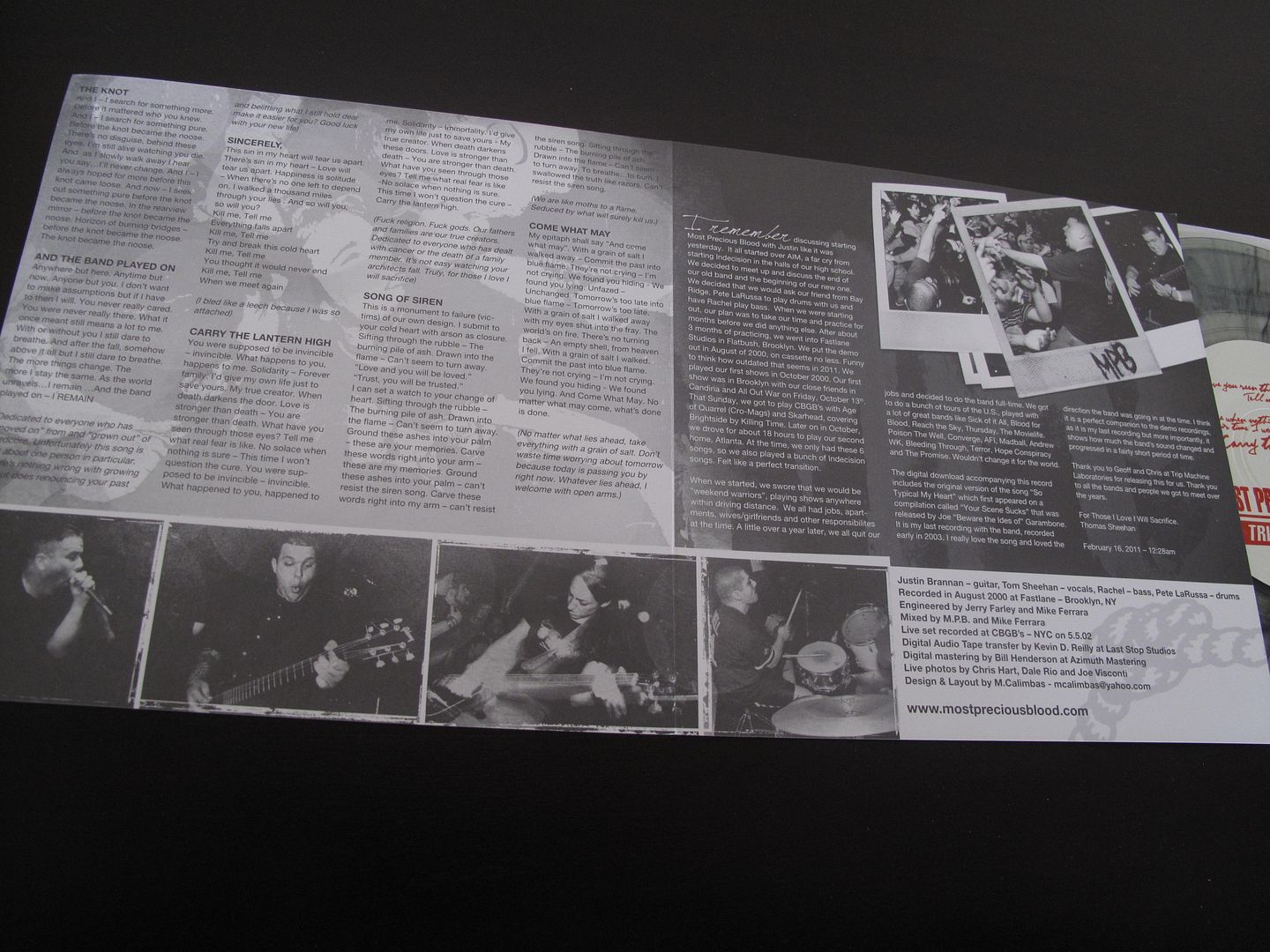 Like I said, it's a release that I had completely forgotten about, and I would never make any effort to chase this one down and pay big bucks, but for a stock price, it's certainly a record that's worthy of it's place in my collection.