Kowloon Walled City are a bunch of guys whose vinyl I've been wanting to get a hold of for a while now. I first heard them around 18 months ago or so via some kind of online outlet, I don't remember, possibly their own website. It's been a busy 18 months, and with that business I kind of lost track of this band for a little bit.
One of my local records stores is closing down, and over the last few weeks they've been having a massive sale. I missed the first couple of weeks of said sale though due to my little trip abroad (I hope all the people I know in the UK are okay considering the current circumstances by the way) so I kind of assumed that I would have missed out on most of the good stuff. Last week I was in town so I dropped in. It's a little weird walking into that place now, it's virtually a shell of the previous store, to an extent, it's a little sad, even if the place was always full of hipster wankers. Anyway, amongst the shelves of pretty much nothing, I managed to stumble upon this Kowloon Walled City LP, "Gambling On The Richter Scale". This was pressed by The Perpetual Motion Machine back in 2009. This is the first press of what's described as clear vinyl. The photos make it look grey or white or something and that's because it's a very opaque kind of clear. Good thick wax.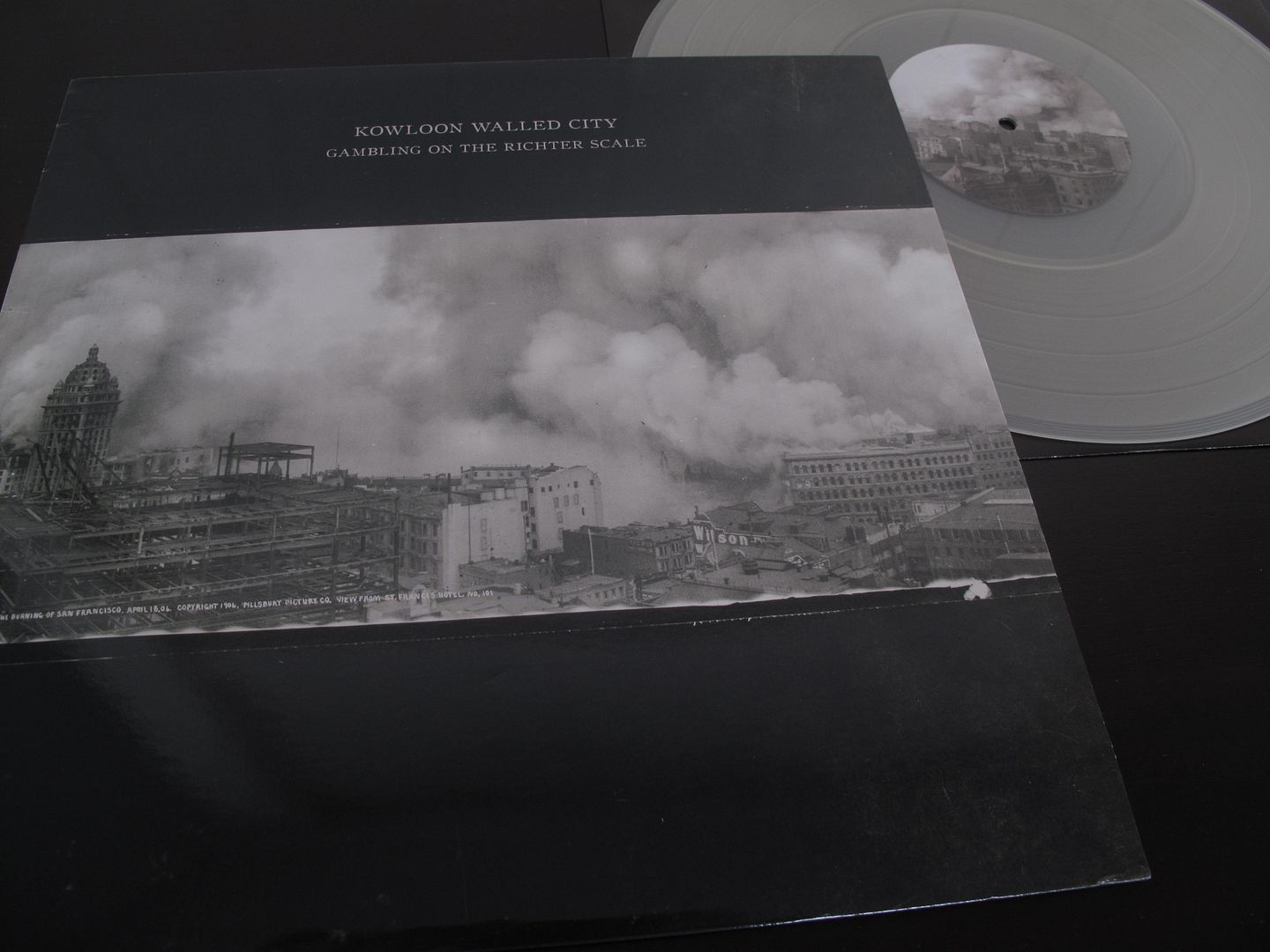 These guys play a pretty sturdy brand of low end, broody doom, heavily reminiscent of some of the better moments brought to us by bands like Neurosis and the like. Part in due to the somewhat clean production, I'm also reminded at times of some of the slower moments that Converge have written in more recent times as well. This could easily be a band that would record with someone like Kurt Ballou. The main problem I have with this band (and many bands trying this style) is the vocalists weak approach. Now, when I say weak, I'm not really saying that he can't yell, he can. I just wish his bark was a little more intense, had more low end, made him sound like he was about to rip off your fucken head. It does work though, I just wish for more sometimes.
With the LP version came this free CD edition too. The artwork runs much the same theme, with some slightly altered colours.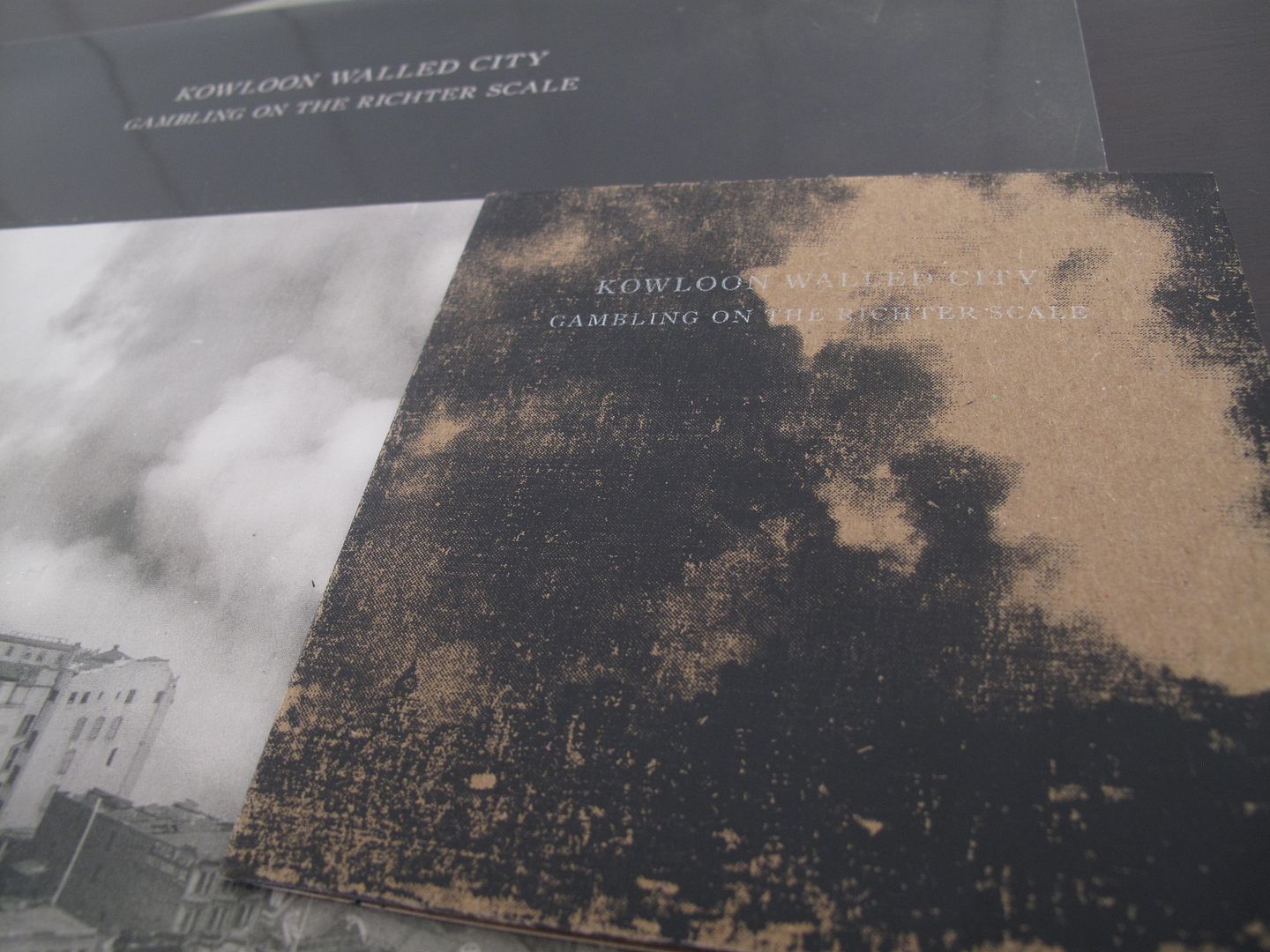 So as you've read, I bought this at my local's closing down sale. It cost me half the regular price of $26. I doubt I would have bought it had it been the full price (I'm trying to cut down on the amount of shit I buy and keep it to the essentials), but it's certainly worth the $13.