Robert Cameron
told me stop posting about metal, so here's some hardcore from Ireland for you lot. This is the Drainland MLP from last year, "And So Our Troubles Began". From what I can gather this was pressed on a limited amount of red wax and more black. Obviously I slept on this band for a while and missed out on an initial chance to get vinyl, so being the rad guy that he is, Jamie Grimes, one of the bands singers and axemen (and head honcho over at the now defunct Suburban Mayhem Records, also the fellow that has been supplying me with Crowd Control and related records for the last 18 months) hooked me up with a spare he found in his basement. Something like five different record labels had a hand in pressing this, I don't really feel like listing them all off here. You can probably find details if you use google, Southern Lord has just put out the CD version, so they're getting a good amount of attention now.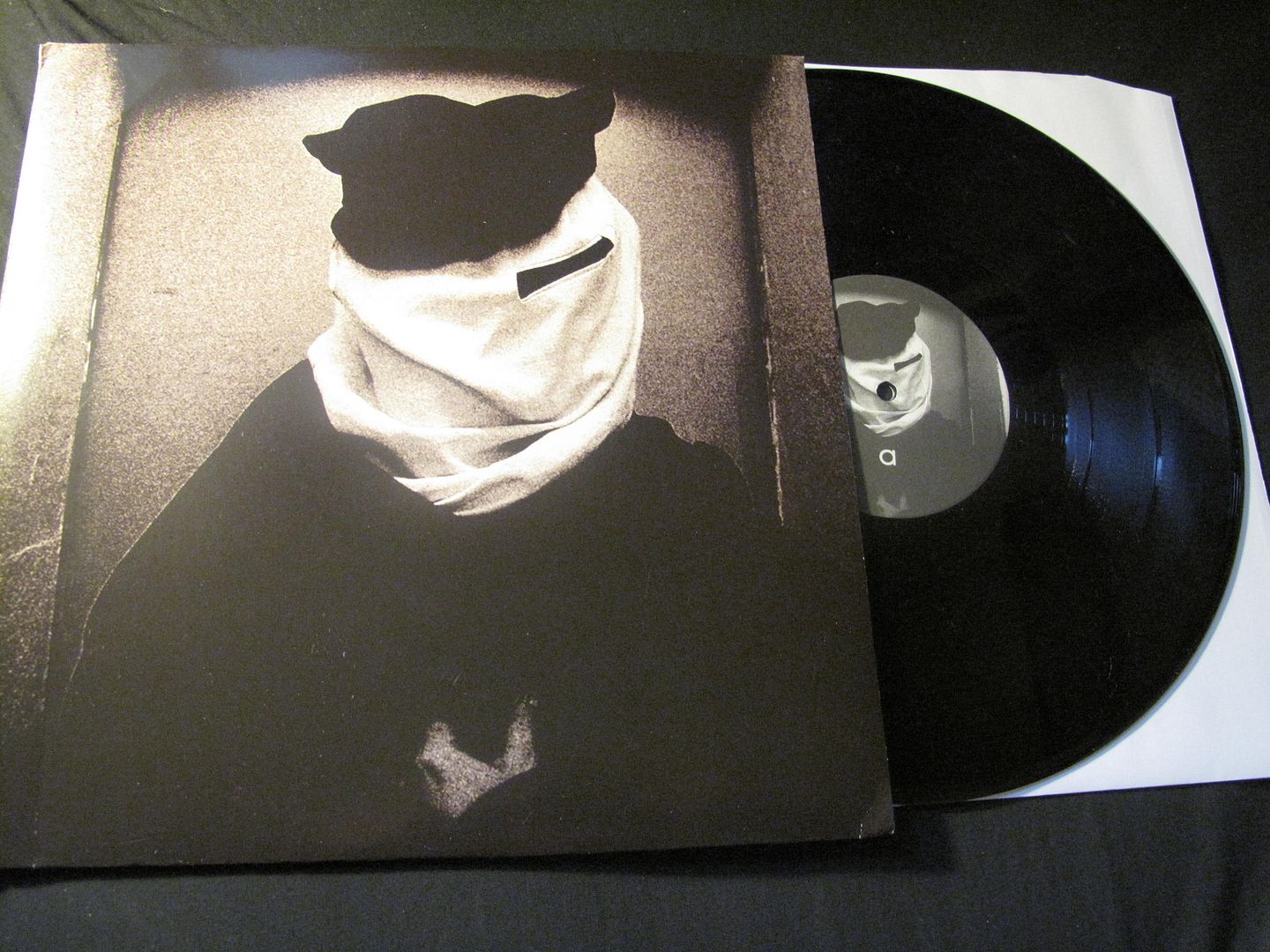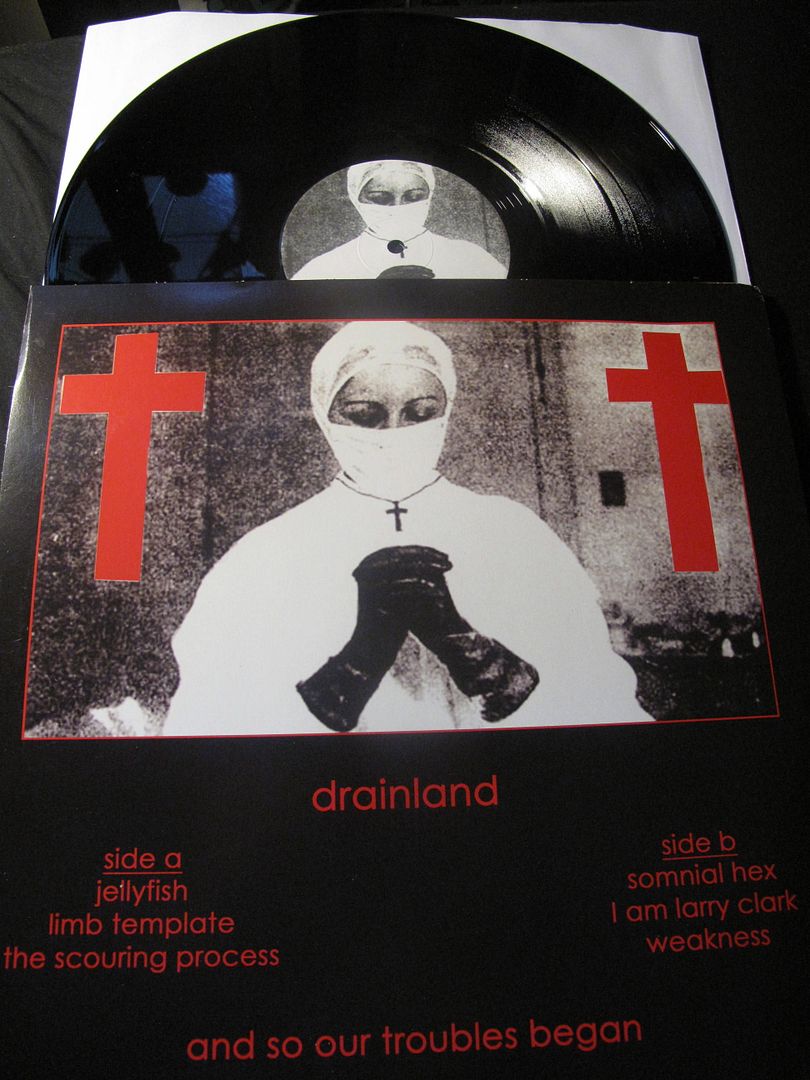 So what you get here is some kind of downtuned, dirgy hardcore with all kinds of tempos, from slow, right up to reasonably speedy. The band go as far as to use the term 'violence' when they attempt to describe their sound, and I guess it's somewhat a fitting label.
They have a few other releases under their belts, various splits etc. One new split LP with Trenches approaches and the song I have heard cements how fond I now am of this band. Jamie's vocals have improved ten fold in terms of pitch and style. He sounds alot angrier and his lyrics are fucking cool too. The song in question is brilliantly written and could possibly see this split landing in my top ten for the year.
2nd best Irish band.