The fact that people may have been concerned about the quality of this new LP by the godfathers of death metal, Autopsy is arguable. With so many bands from the earlier era of death metal churning out absolute shitters of albums over the last decade or so, I doubt it would have come as much of a surprise to any fan if "Macabre Eternal" turned out to be a total polished turd. Following the massively achieved MLP "The Tomb Within" of last year though, I think that alot of people were more than probably a little confident that this album would be at least good. We're lucky then, that this new double LP is the definition of total mastery of the genre. I landed a copy on
blue
vinyl. This comes about courtesy of Peaceville Records, I secured my copy direct from the label.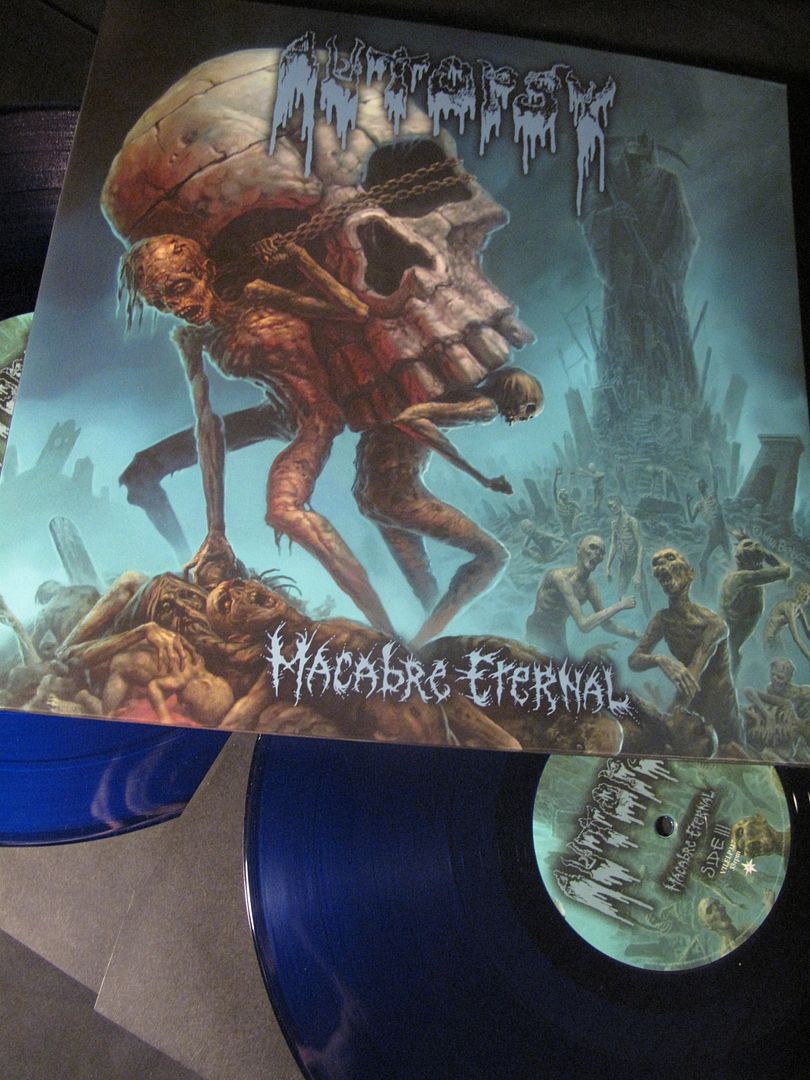 While most older bands of the genre are 'evolving' to progress their sound, and trying new things (ie they've run out of ideas), this band has produced a total mind blower of a full length that could easily contest any of their back catalogue in terms of quality and execution. It blows me away to think that guys of such age are still able to produce music of such quality. Pure, driving, American death metal like it was originally intended. Comprised mostly of slower and mid paced chugs, there isn't a bad song amongst the twelve on offer here. Most bands strive for their entire lifespan to create metal of this quality, these guys have been doing it for almost as long as I've been alive.
What would have to be the stand out of the album here (and I think most would agree) is Chris' vocal performance. He is obviously sounding a little more haggard with his age, but where he lacks in the pure guttural low end, he more than compensates for with his amazing range and varying approaches. So many cool sounds from high to low, with some really 'phlegmy' sounds here and some sloppy delayed/revered styles there. The premier death metal vocalist.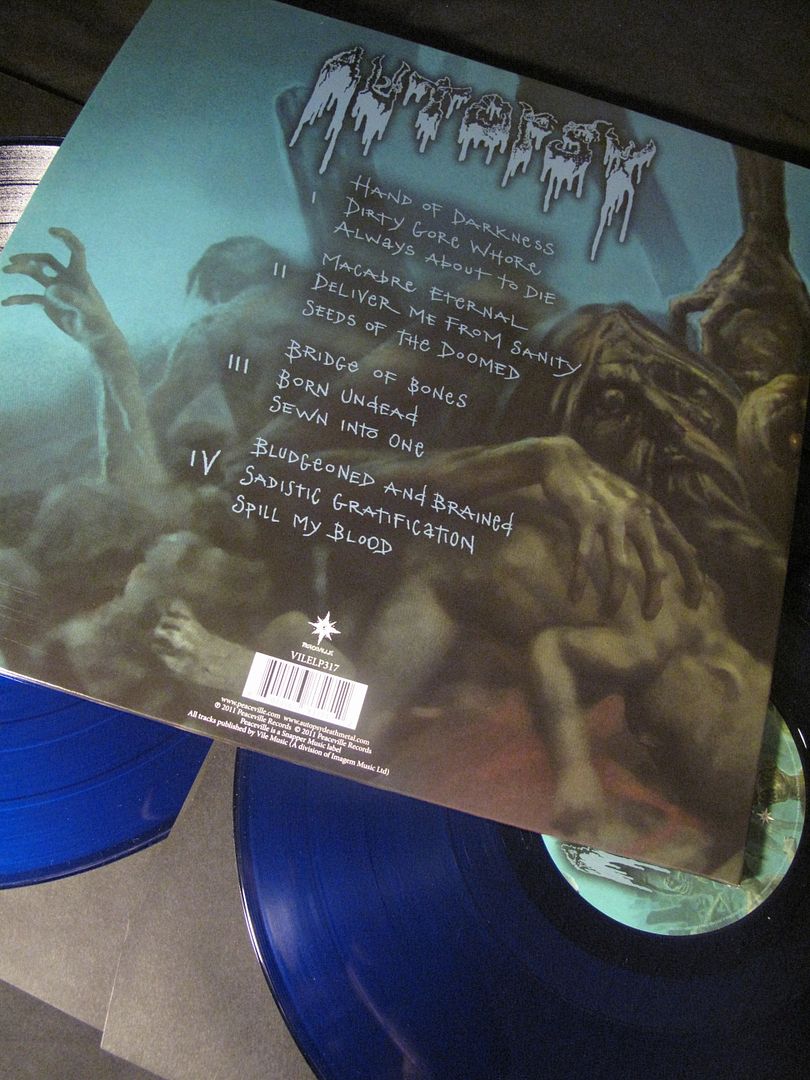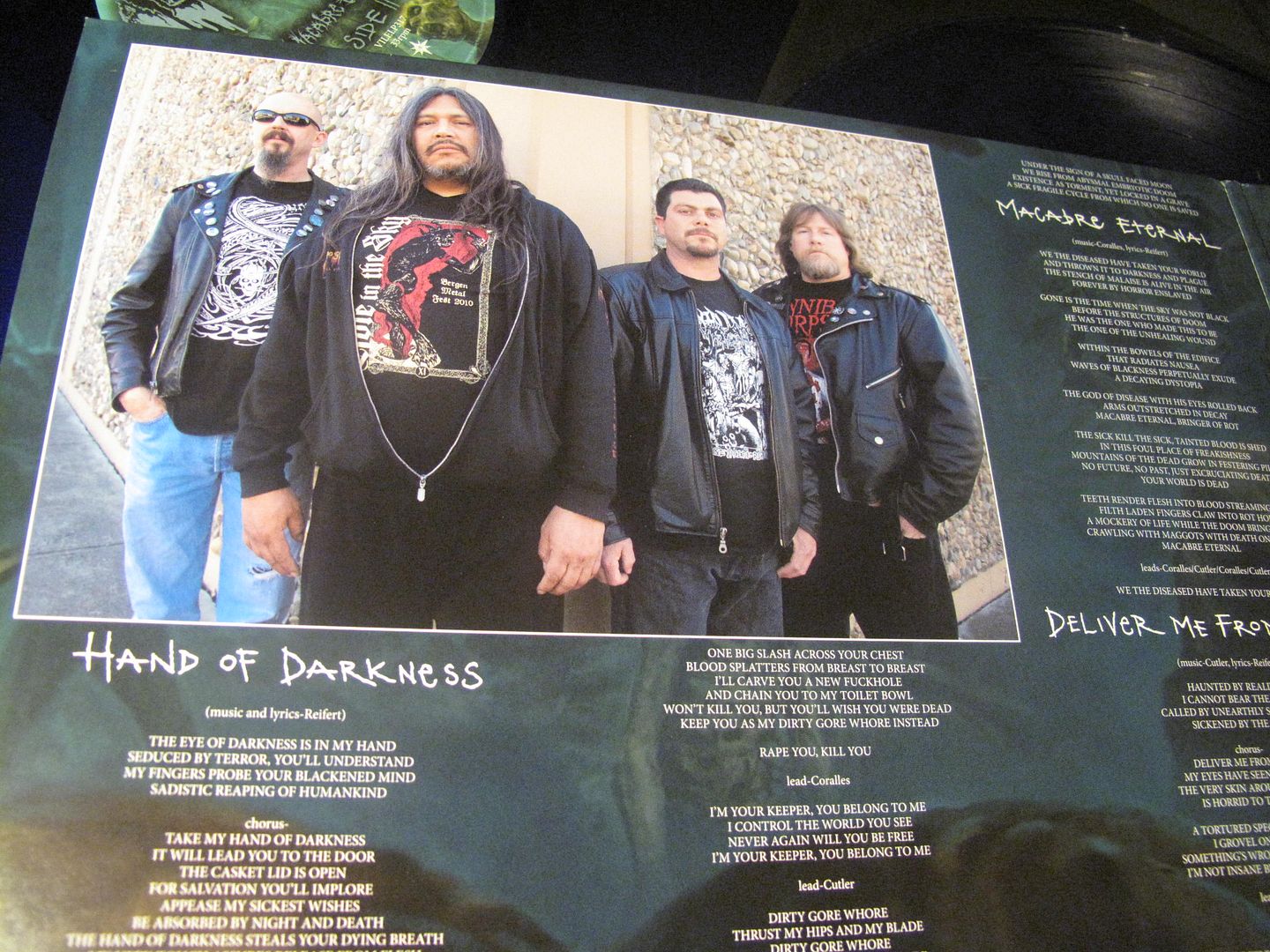 Came with a folded poster inside the gatefold. Also in the package the guys at the label decided to throw in a similar poster from last years MLP. Someone sell me said release please. Definite priority.
They could have called it quits after "Mental Funeral" but they've managed to produce a solid agenda of releases over their career without a single dud in the bunch. 22 years since their first LP and they've written the album of 2011. Right on.