This is the new s/t Sorry Excuse 7" on Lifeline Records. Preorder
clear brown
wax of 160, but I didn't preorder this, I just grabbed it after Thomo
spoke
about it a month back. Fast, angry, straight edge hardcore from Kansas. In terms of a modern sound I guess they're heavily comparable to bands like Nightstick Justice, Coke Bust and Vacant State. You could probably say that they're biting on a reasonably consistent mix of 80's USHC, everything from east coast to west coast. I am most reminded of a handful of faster DC bands.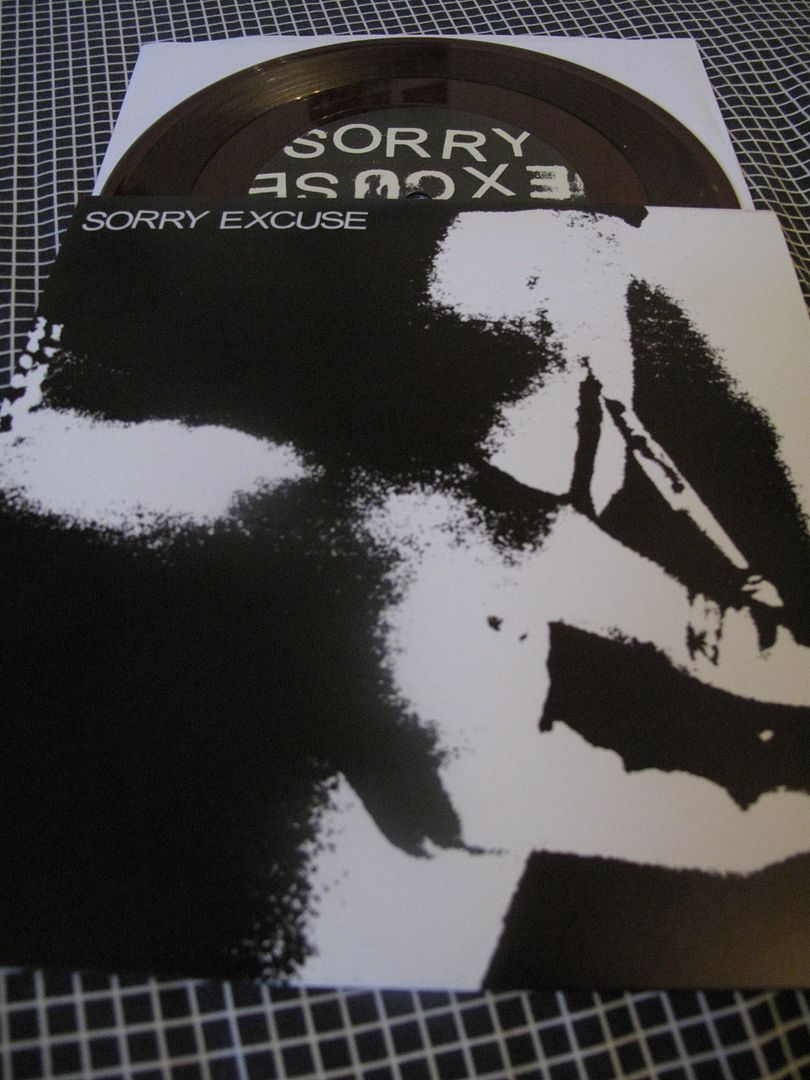 Digging the grim layout.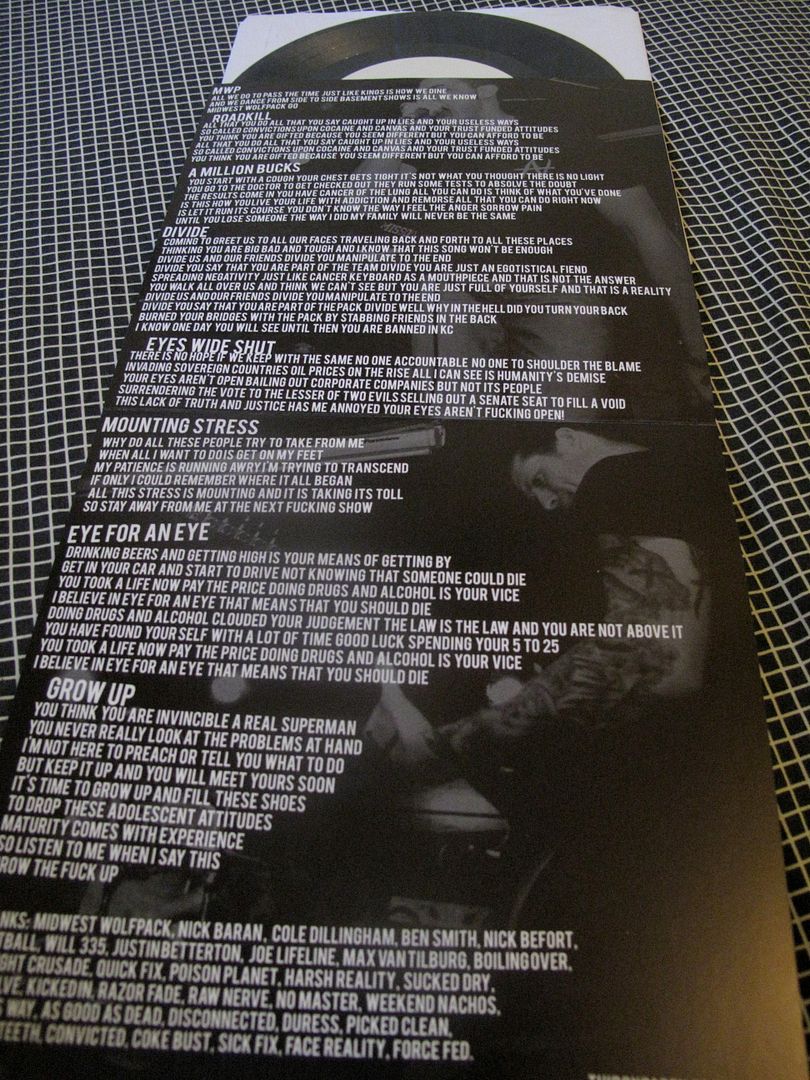 And they're earlier 7" from last year (I think), "Listen With Prejudice". Again, fast and angry hardcore. I grabbed it along with the new one from the Lifeline webstore. This exists thanks to Third Party Records though. Black marble smudge type thing which I obviously haven't taken a good enough photo of. Check Thomo's post for a better look.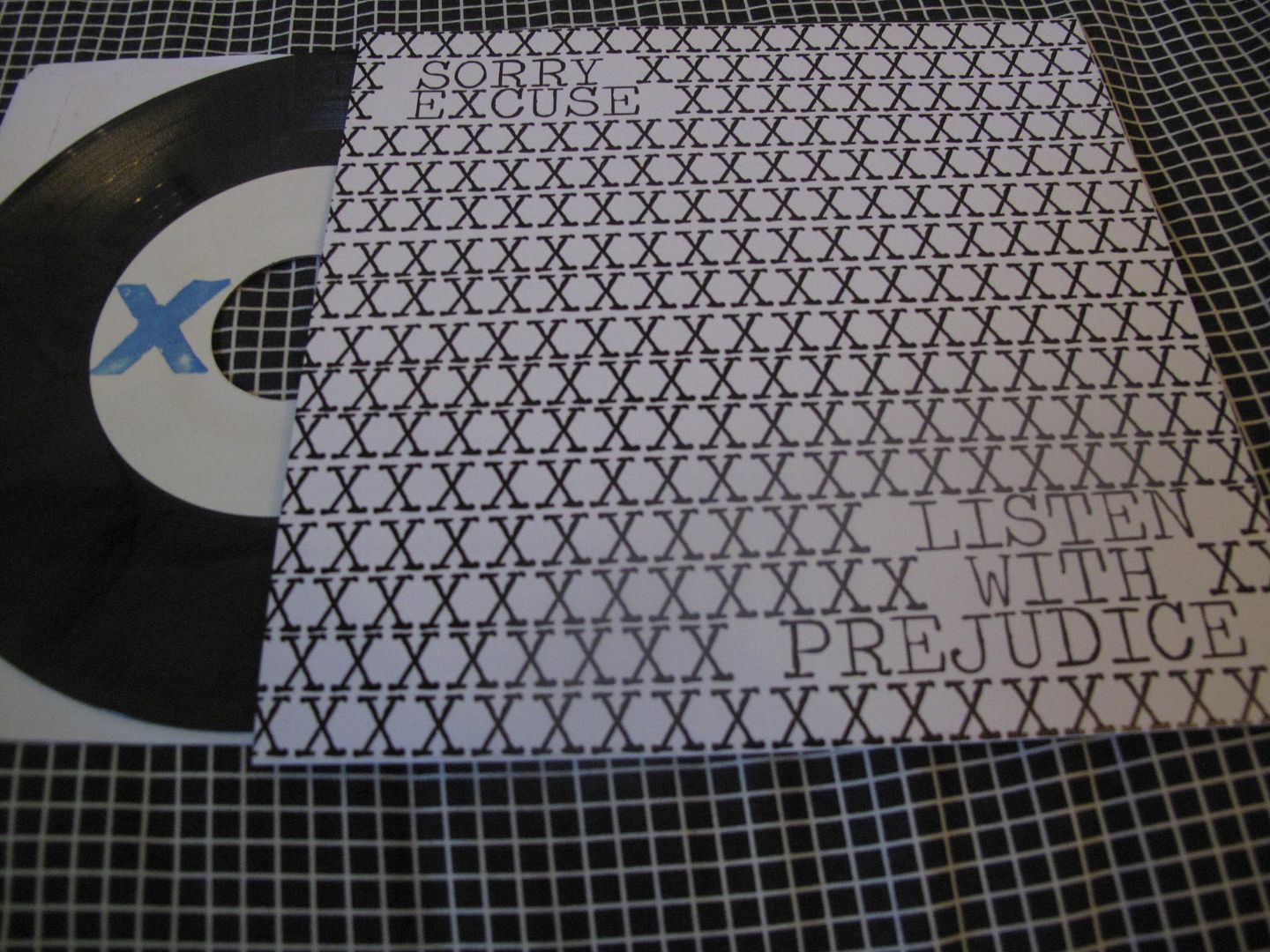 Most of the songs on this record get a re-do on the new 7". Here they are rougher and messier. I actually thought this may have been they're demo 7" or something like that, but judging from Thomo's post about the demo, I don't think this is. Different songs.