Further to my current little death metal faze, this is the Stench "Reborn In Morbidity" 7" on black vinyl thanks to Soulseller Records. Bang on raging Swedish death metal from 2009.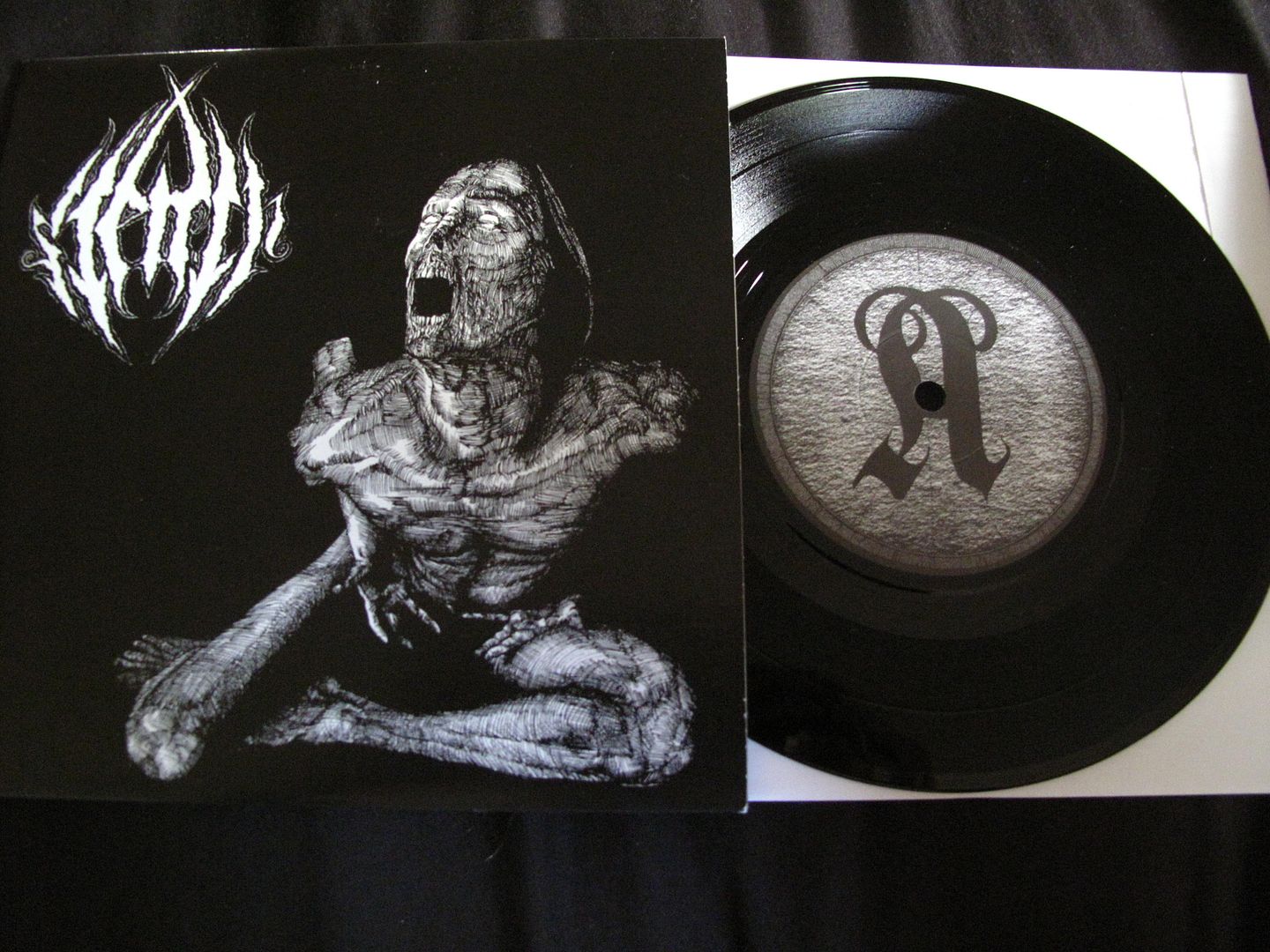 Never having actually heard this band, I grabbed this when I stumbled upon it at my local record store, based merely on the sick cover art and logo. I had a feeling. I wasn't wrong.
I know nothing more about this band really, other than that they released an LP a year after this. Looks like I'll be on the hunt for it now too. Apparently they share a few members with various other bands of note, including Necrovation and Tribulation.