Sweden's Repugnant existed from 1998 until the mid noughties. They played pure, driving European death metal. This is their only full length, the "Epitome Of Darkness" LP on black vinyl. Soulseller Records released this in 2006, though I was originally convinced that this was recorded circa '95 or something similar. It could have easily been from that era of metal. This one followed a string of self released demos and various splits, but it is by far the best of their total discography.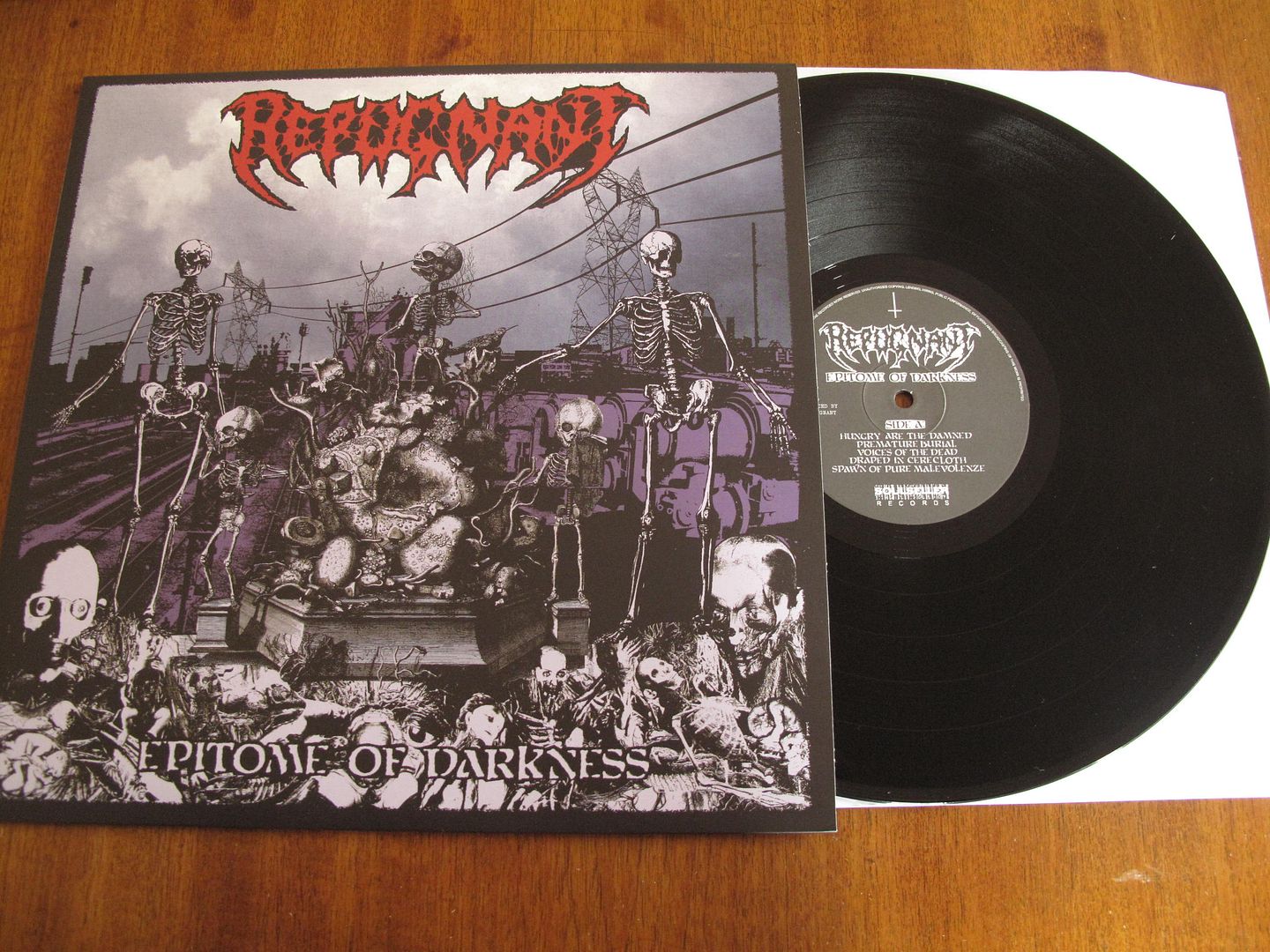 Now, I don't know about the scarcity of this album at all. I had been searching eBay for it for a few months with no luck, then one day it popped up for a $20 buy it now price. I snapped it up obviously and then the seller listed another one for the same price straight away. I haven't seen another one since that second copy, but I mean really, it's only been out since 2006, so I can understand if it's not overly chased. Like I mentioned though, I have no real idea of pressing numbers, and this is such an amazing piece of work that I'd hope that every fan of good metal would pine for this. Regardless, this one is getting stored away on a permanent basis.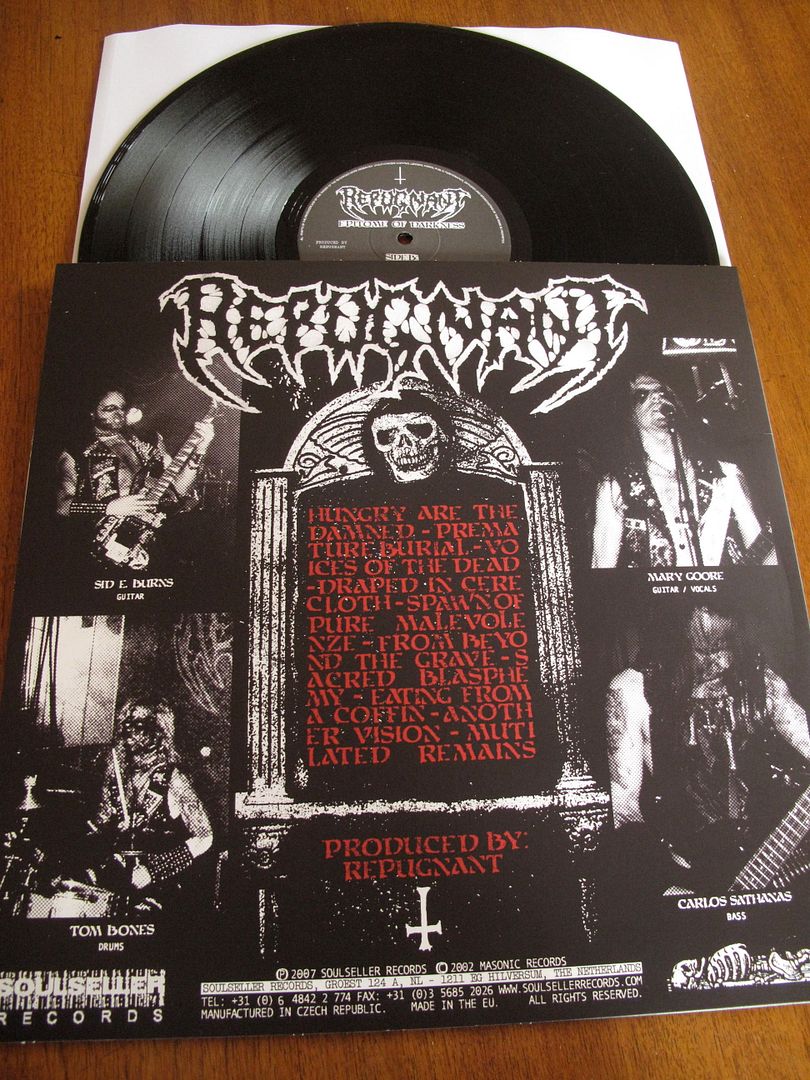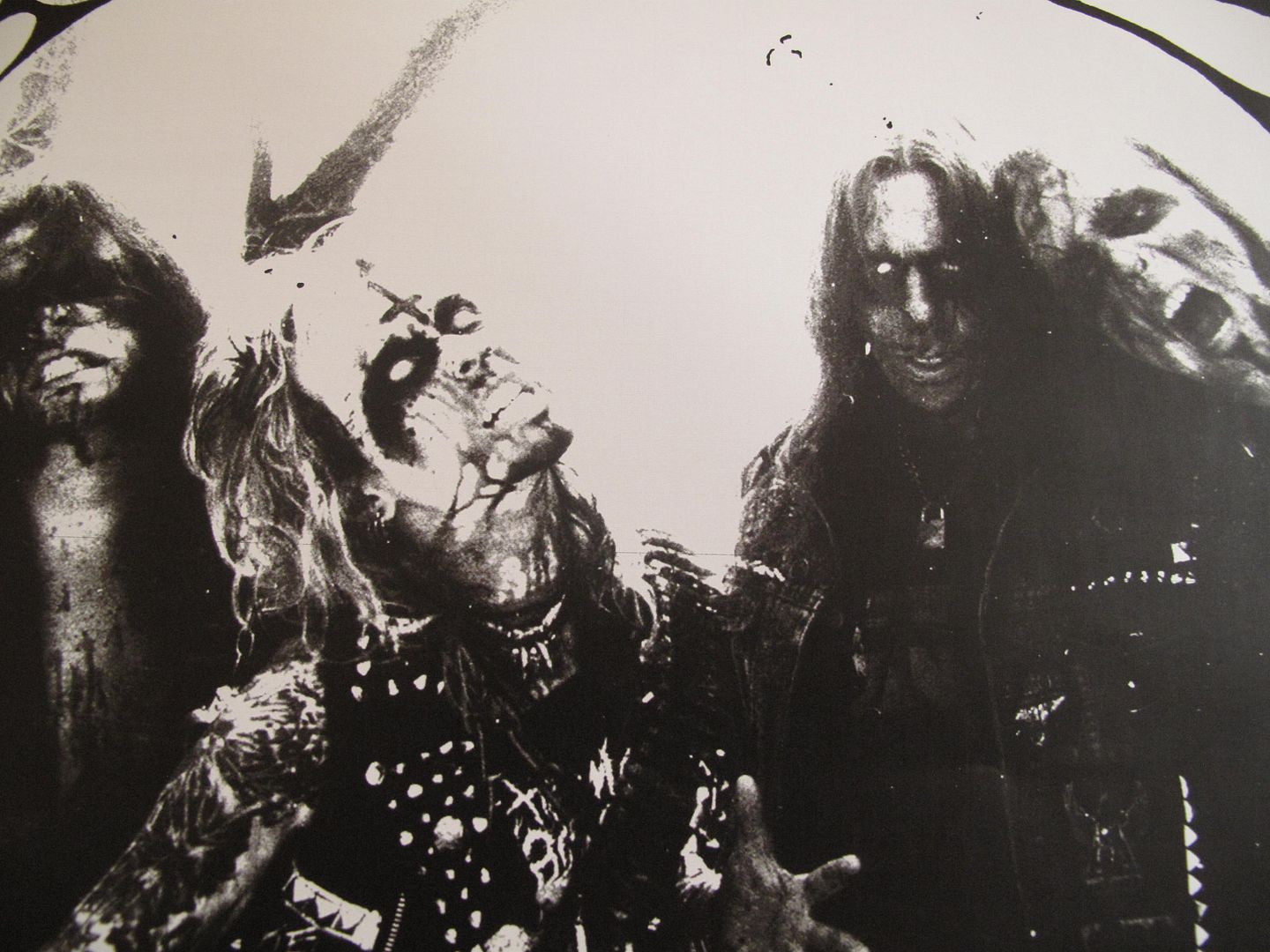 This layout and design has everything I want in a death metal record. Skulls, old English font and type head, red and black colour theme, and a picture of the band in some grim pose.
There's only one or two other current death metal bands that I can think of off the cuff that play as good as these guys did. They did a reunion last year, I'm hoping they get around to recording some new material.