Here comes arguably one of the best records to come out of the late 80's New York hardcore scene, probably
the
best in my opinion, the self titled 7" from Krakdown. Common Cause Records, black plastic.
I've seen this go on eBay a few times for more than $4o. I managed to land this for one bid of $10, the main reason I believe being the condition of the sleeve. As you can see, it's certainly seen much better days. Regardless, I am very happy to finally own this, I've lost out on it about five times in the last 18 months I think.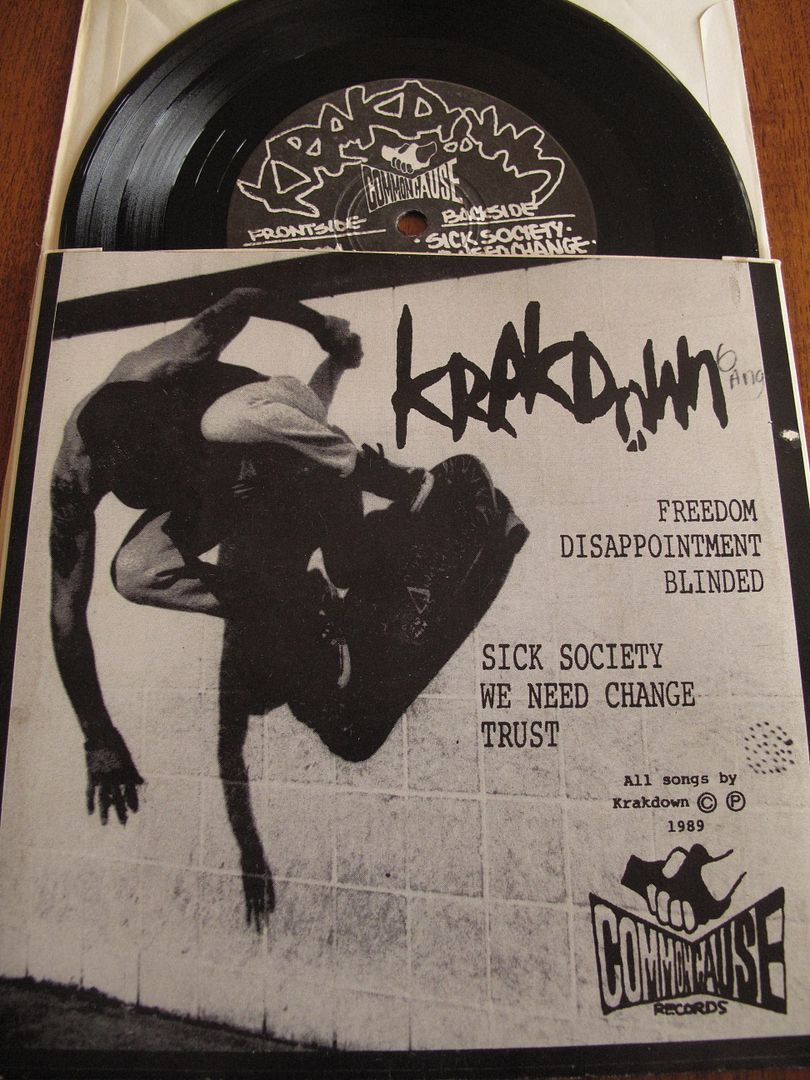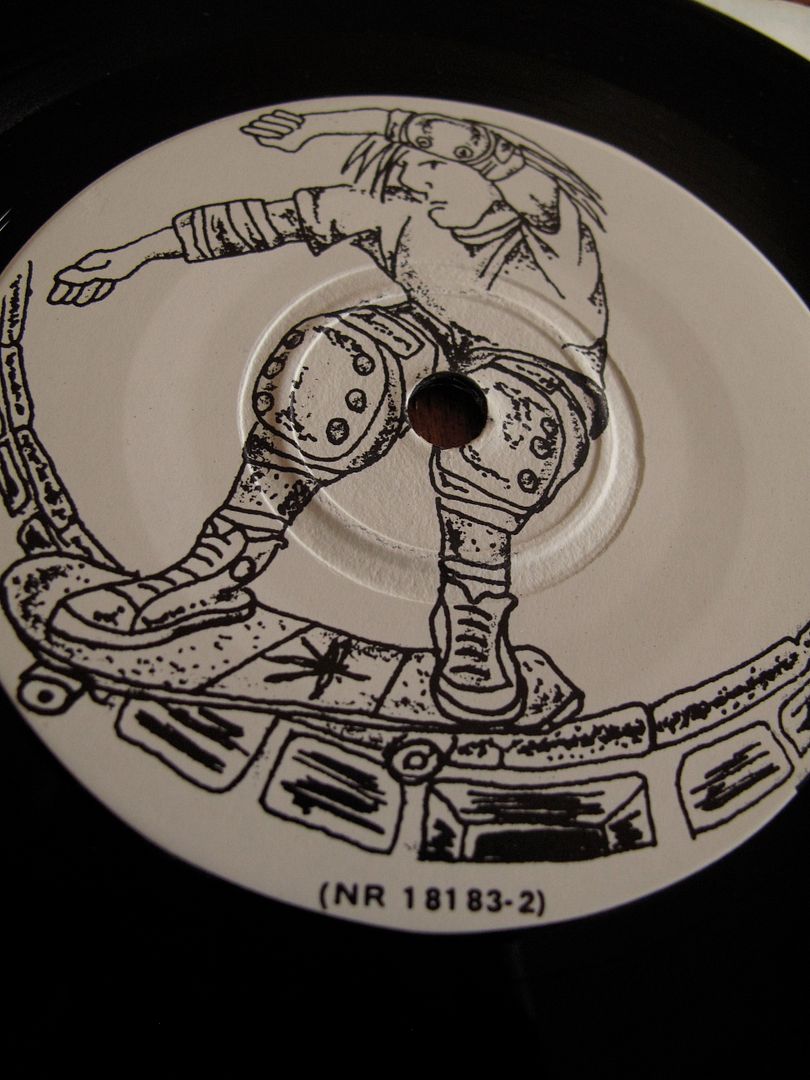 These guys didn't sound like most of that late 80's scene. Much more of a tougher, kind of chug sound. Very tuneful stuff though, with some really catchy rhythms. I feel sometimes that this band in massively overlooked within the grand scheme of that decade in that city. I don't know, I may be wrong, but yeah, I don't often hear many people talk about this band or this record with the same kind of fondness displayed for some of the big hitters. Had these guys released this in '84 and had the chance to do an LP I think they would have ended up being alot bigger.