Seeing as record stay has passed us now, I may as well post about this score. The only thing I actually could be bothered getting my hands on with this occasion, this is the "No Peace/War" comp 7" that has been getting heaps of hype. This record was pressed on two separate colours, this being the international
yellow
version. A blue version was also made available to USA residents and sold exclusively at Reckless Records in Chicago. I grabbed this at my local, Kill The Music, the shop that I
posted
about a few days ago. Thank/blame Organized Crime Records, the label that's doing all of these Integrity reissues at the moment.
There's somewhat of a story to this record, of which I don't really feel like going into a great deal of detail about. Basically it's been told that Dwid has had this in the pipeline for something like 20 years, and only now it's come to fruition. What you get here is five holy terror bands doing covers of Japanese hardcore classics. The main reason I grabbed this is for the Rot In Hell track, their interpretation of 'Over The Line' by S.O.B. It's a good recording, made better by the inclusion of Tom of Mob Rules dropping some guest vocals. The other bands on this comp are Gehenna doing G.I.S.M, Integrity doing Zouo, Cape Of Bats doing Danse Macarbe and Vegas doing G.I.S.M. All the tracks are pretty achieved, rather rough recordings. The Integrity song could have been easily recorded in the 90's and the the Vegas track is almost an exact replica of the original (Death Agonies And Screams). I didn't expect them to do it like they have, but yeah they have, and it's great.
Black matte folded sleeve with this obi strip, hand numbered 92/185.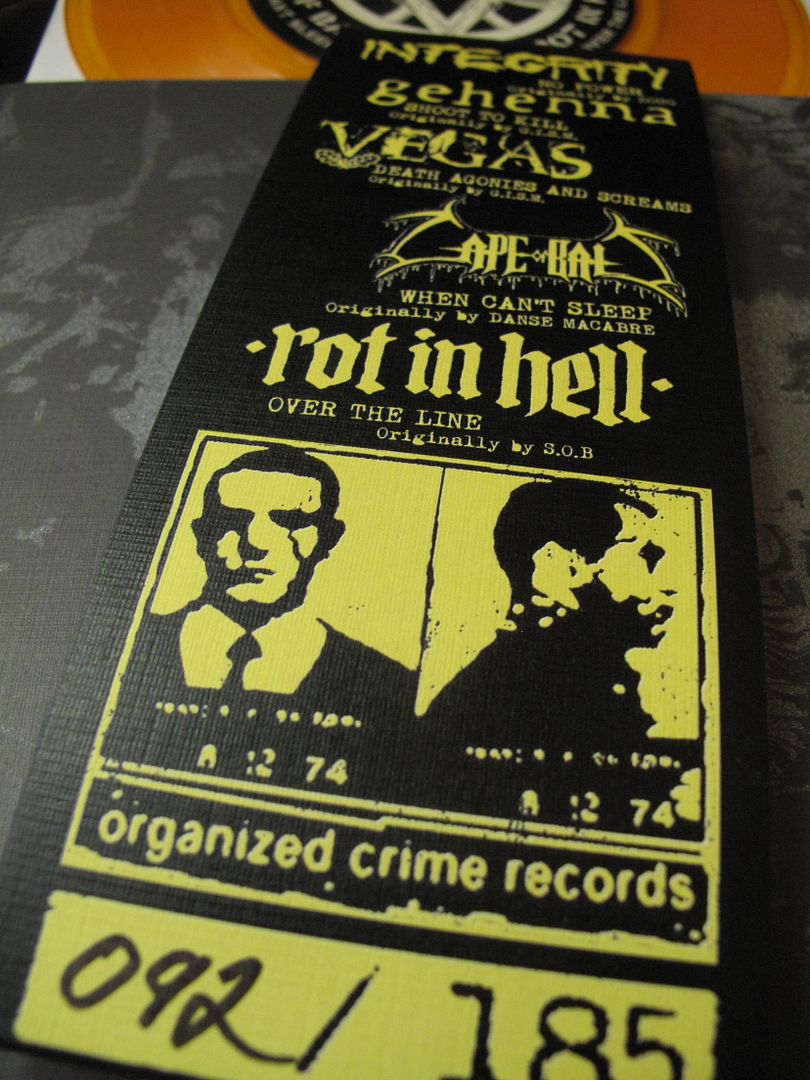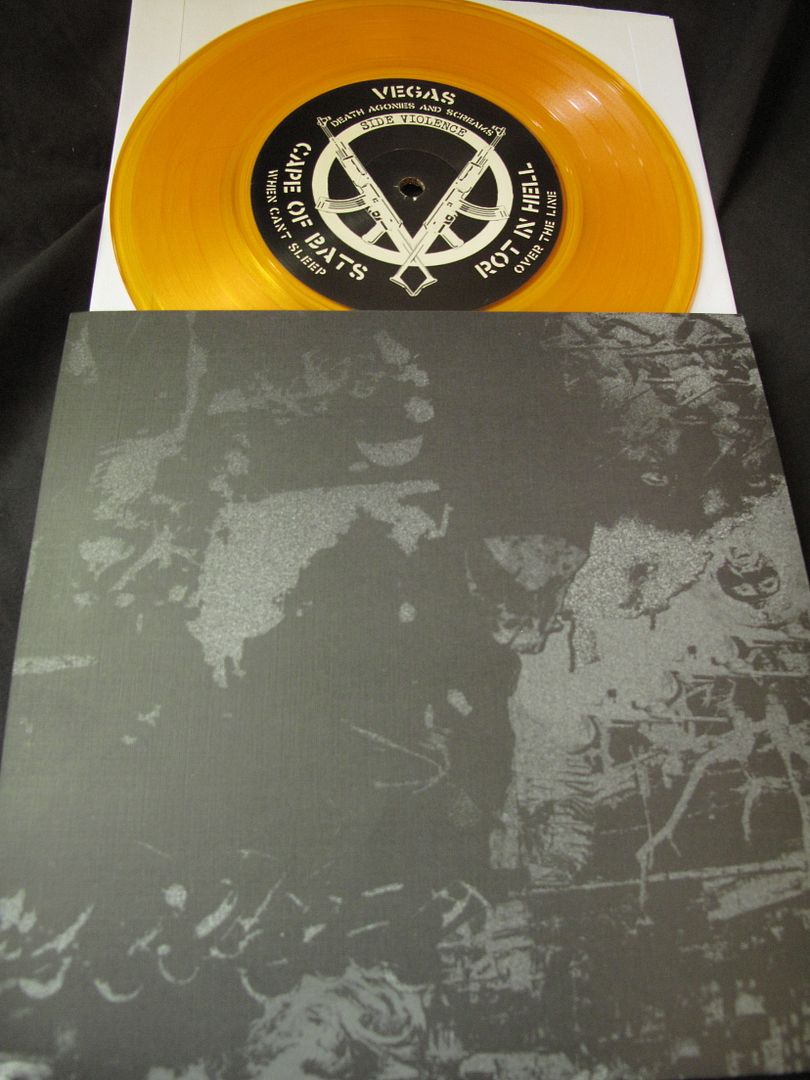 End of the day I think this thing is solely for the nerds out there (like me). All of these tracks would be attainable online for free, if not now, soon. Like I said, I just grabbed this for the RIH song. As you guys probably know, I'm a bit of a slave for that band.