I've never been a huge fan of these bands, I have previous releases of theirs, but none of them have ever really got me really excited. I speak of Bad Seed and War Hungry. This is their new(ish) split 7" put out by 6131 Records. Black vinyl.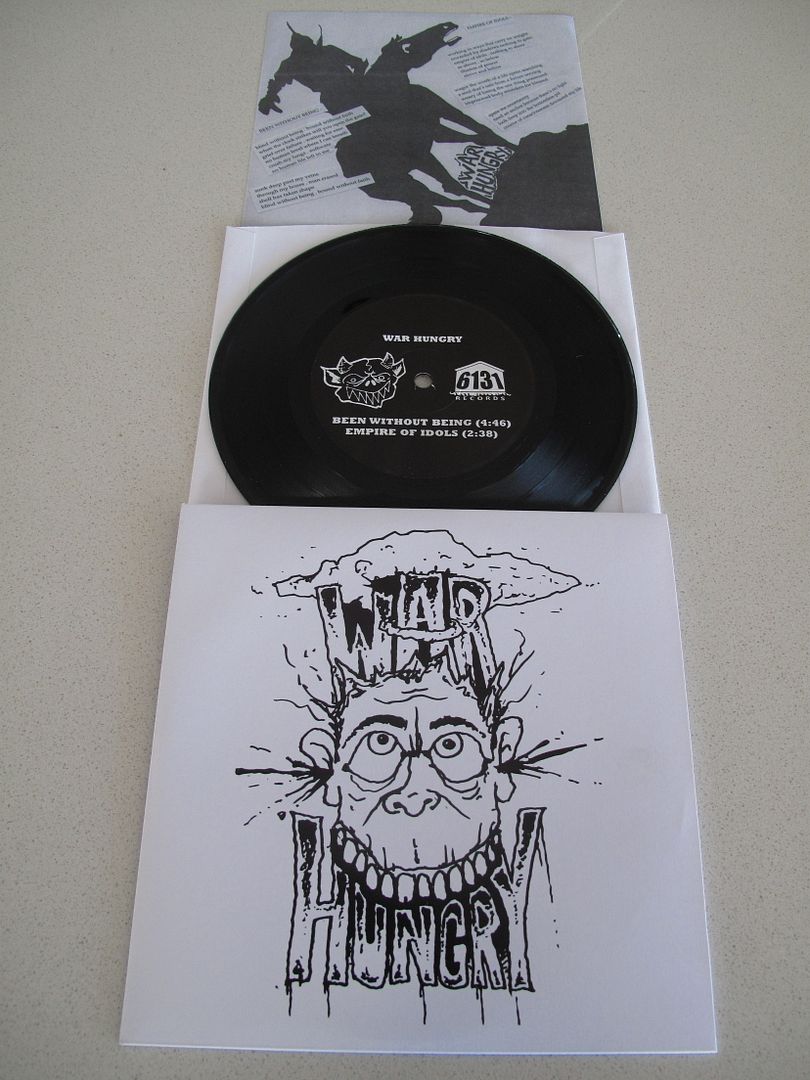 Because of my lack of enthusiasm for these bands previous works, I kind of slept on this split, until a friend of mine was speaking fondly of the War Hungry tracks recently. And these tracks don't disappoint at all. Pure 90's NYHC worship ala Biohazard and Life Of Agony. Heavy moshy bits with trippy riffage thrown in and some tasteful singing/crooning parts. Of course, this is what War Hungry have always been aiming at, but these two tracks here are just so perfectly written and executed, and the recording is damn near perfect too. Very hard to not love this stuff.
The Bad Seed song here is certainly not a bad effort either, as with most of their catalogue, I just don't get as excited about it, especially with the sheer calibre of the War Hungry tracks to weigh up against.
Worth the $7.