This is a somewhat random 7" that I stumbled upon based purely on the sweet artwork. I mean, obviously there isn't much to it, but it certainly works well. Anyway, on this, their s/t 7", White Shit play scummy, kind of thrashy hardcore with the odd touch of riffy rock. Mostly mid to fast paced stuff on the A-side with a slower number on the B-side.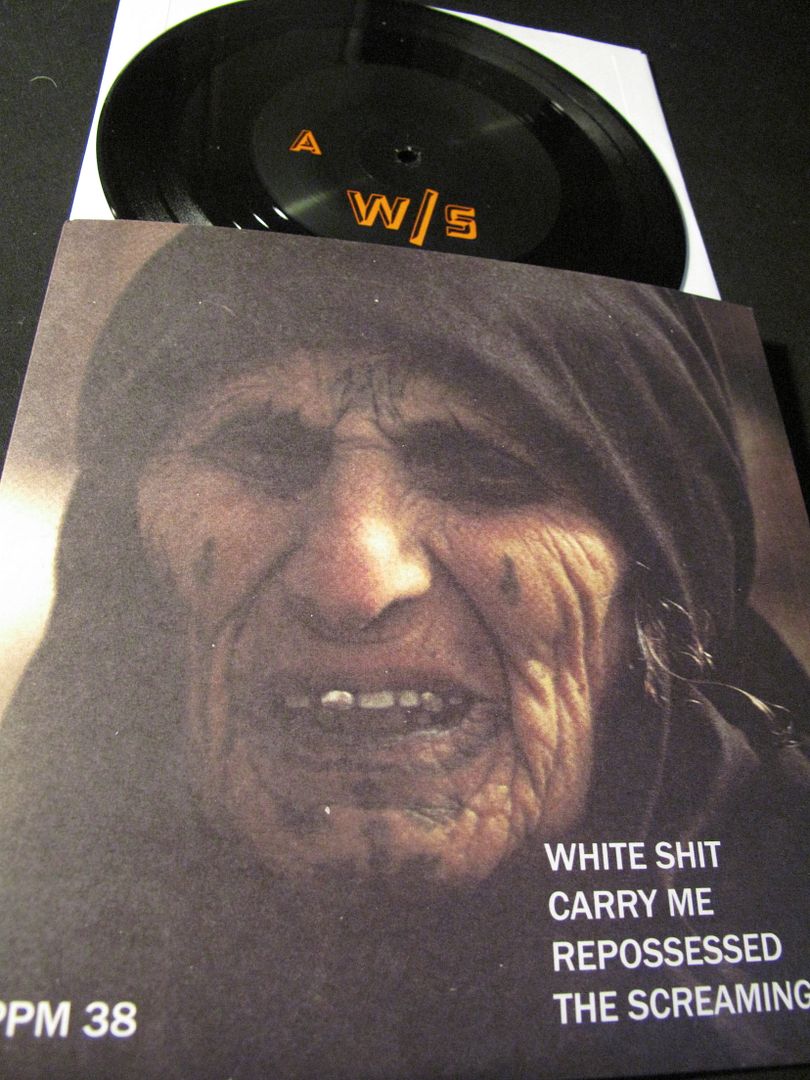 Presented with a minimal layout on the sleeve. Just the photo on each side with the song list and the record speed.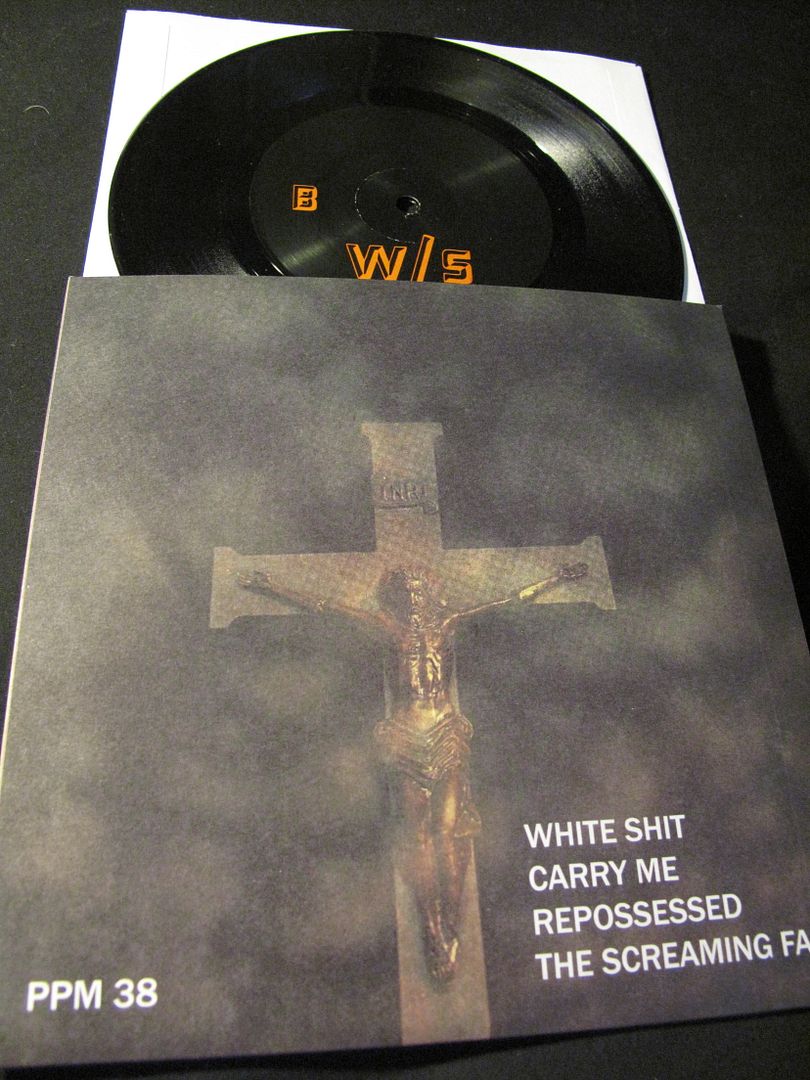 A photocopied insert with some rather interesting/random bits of information. While the ragged idea of the insert may be somewhat different to the actual sleeve, I think it works well. I guess the peculiarity of the layout does well to create a theme for the band.