Buncha tapes, all procured in recent times. I coulda blogged about all of these separately, then I thought 'fuck that'. Plus I wanted to post this sweet little shot of them all together at the top.
First, the Nazi Dust demo tape. Purchased from a dude on VLV. He charged me $20 for this, rather happy about it. This is the first dub that the band did, before Youth Attack jumped on, and the hype wagon went ape shit.
Hand sprayed cassette to differentiate from the Youth Attack dub version.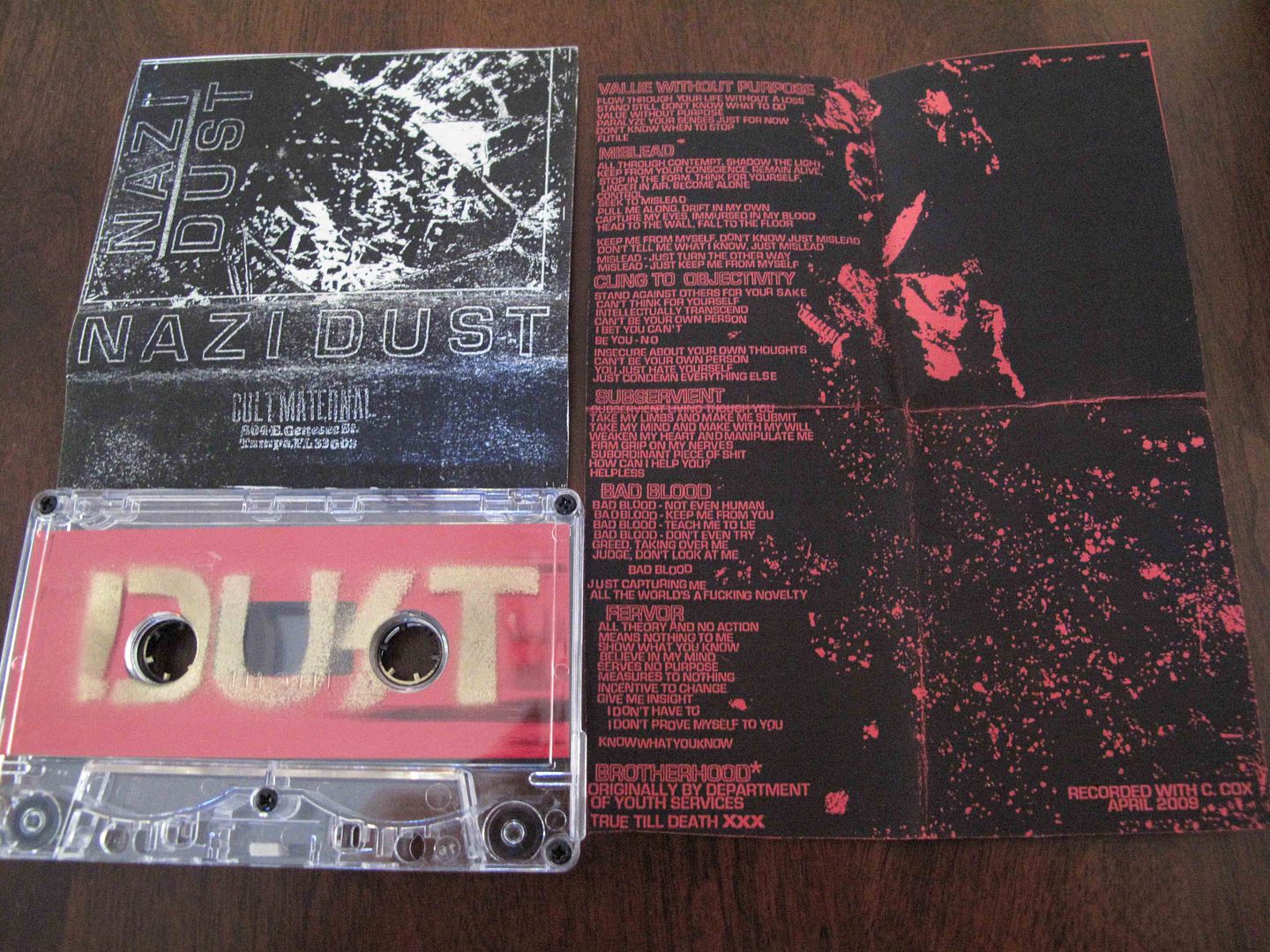 The 'Litany Of Vileness' demo from Slaughter Strike. I jumped on this band when Cyclopean Records announced that they would be pressing the bands debut MLP. I have since received that record which I will post about at a later point.
I've posted about these guys before. Repulsion/Slayer etc styled thrash metal circa '85. One of the better demos of last year certainly. Silver foiled cassette that the photo doesn't really help with.
Hand numbered?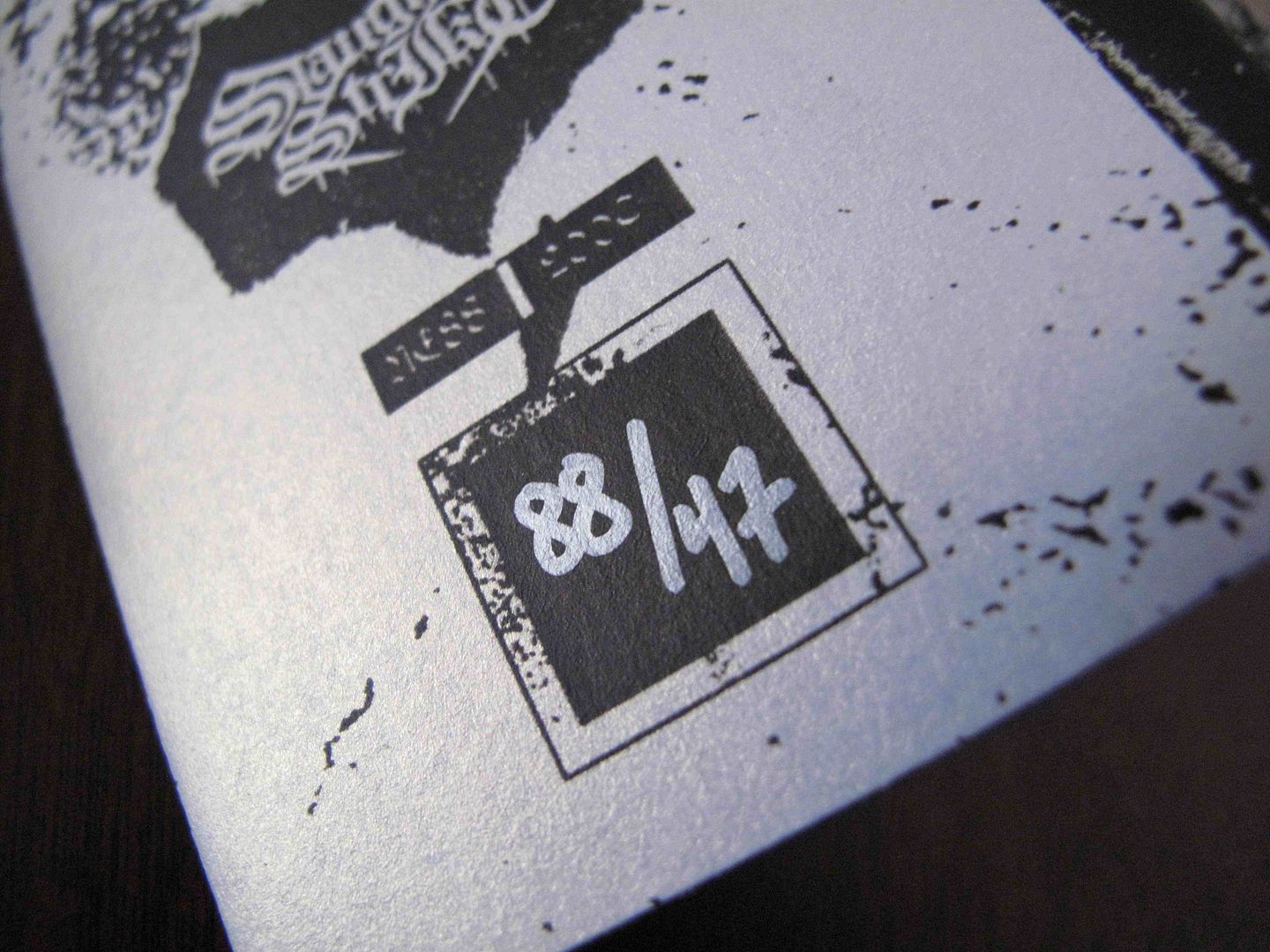 The debut release from Canberra's All In Brawl. Their demo tape. My mate
Thomo
plays bass for these maniacs. Burly, skinhead hardcore.
Numbered. I have a red cassette, other colours also exist if I'm not mistaken.
The new tape, 'Sonic Luggage Volume II', from Sydney's Taipan. This is a collection of all of the bands recorded material thus far. The demo, 7", material from the first version of this tape, some live snipets and two new tracks that will be on an upcoming release.
The new demo from Melbourne's Bloody Hammer. Yeap from Pisschrist sings for these guys. I haven't actually listened to this tape yet, but I'm told that it's of the Oi variety. Alot of my friends seem to be excited about them, so I'm very keen to hear.
The new Flesh World demo. This is by no means a bad tape, but I think the hype about these guys is a little overdone. Noisy, lo fi, 'Flag influenced 'mysterious guy' hardcore is what I'm hearing. I'm probably wrong though.
The new Rort tape. Haven't listened yet, but this is the same art from their demo CD from 18 months ago, so I have a feeling it may just be that dubbed to cassette. Not even siked on this band after happenings in the last year, but I thought I'd grab it.
Lewis from
No Patience
(whom I purchased this from) was out of copies, so he sent me his personal Dub. Thanks mate.
And a tape that I have wanted for a while, the Viper demo tape. Straight outta West Mass, these guys play nasty old Jap-core/metal ala G.I.S.M. I don't pretend to know a heap about this kind of stuff really, but I know that this tape ripped me a new butt hole the first time I heard it.
Pro dubbed cassette. I also managed to land myself a copy of the 7" that was pressed from this tape thanks to VLV. I'll post about that 7" later on this week hopefully.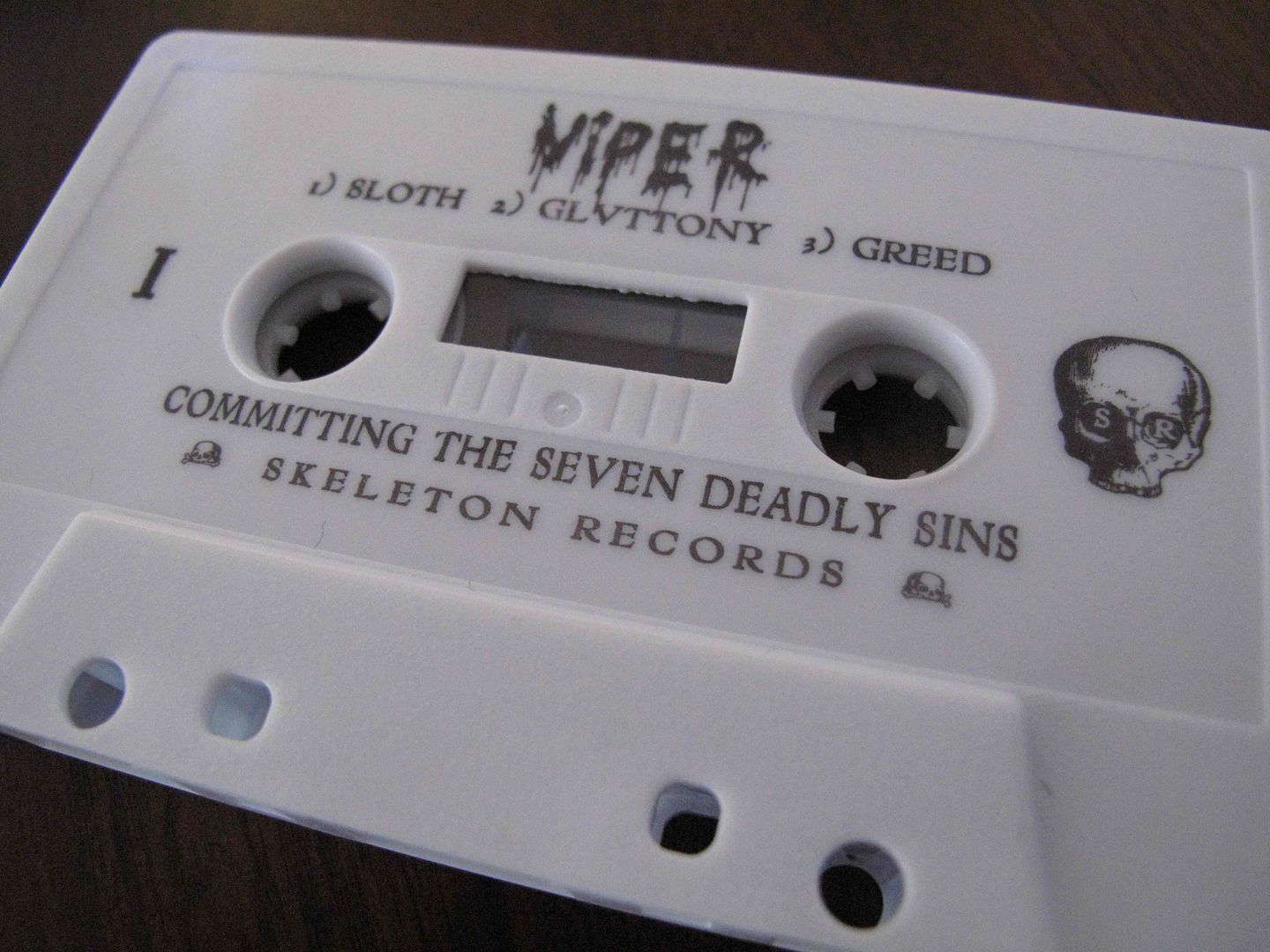 Massive fold out insert that barely fits into the actual case.