Here's my copy of the Mind Eraser/Slang split 7" on black vinyl. I've made a few posts in the past regarding this record, namely trying to get my hands on it. This was originally sold on a recent(ish) US tour that the two bands did together. It sold out on said tour, so I freaked out, I DON'T miss out on Mind Eraser records. Luckily (and I guess assumedly) 540 Records made a brand new press for sale to the wider public. This thing's available everywhere at the moment. I ordered one on eBay, but being the impatient bastard that I am, I couldn't wait any longer for the postman to drop it into my hand, so on a recent visit to Resist Records while on tour with Marathon last week I grabbed another one. When I got home from tour, the other copy was here waiting for me. Go figure. Get at me for trades. Keen to trade for something cool.
Anyway, this slab has two new songs from Mind Eraser, 'Prime' and 'Crushing In My Dreams', both of which are much in the same vein as the last 7", fast/grindy with mosh bits. The one Slang track on offer, 'Drug Society' is what you'd expect from the band, fast crust/burning spirits stuff with various thrash metal leads. It's one of their better songs if you ask me.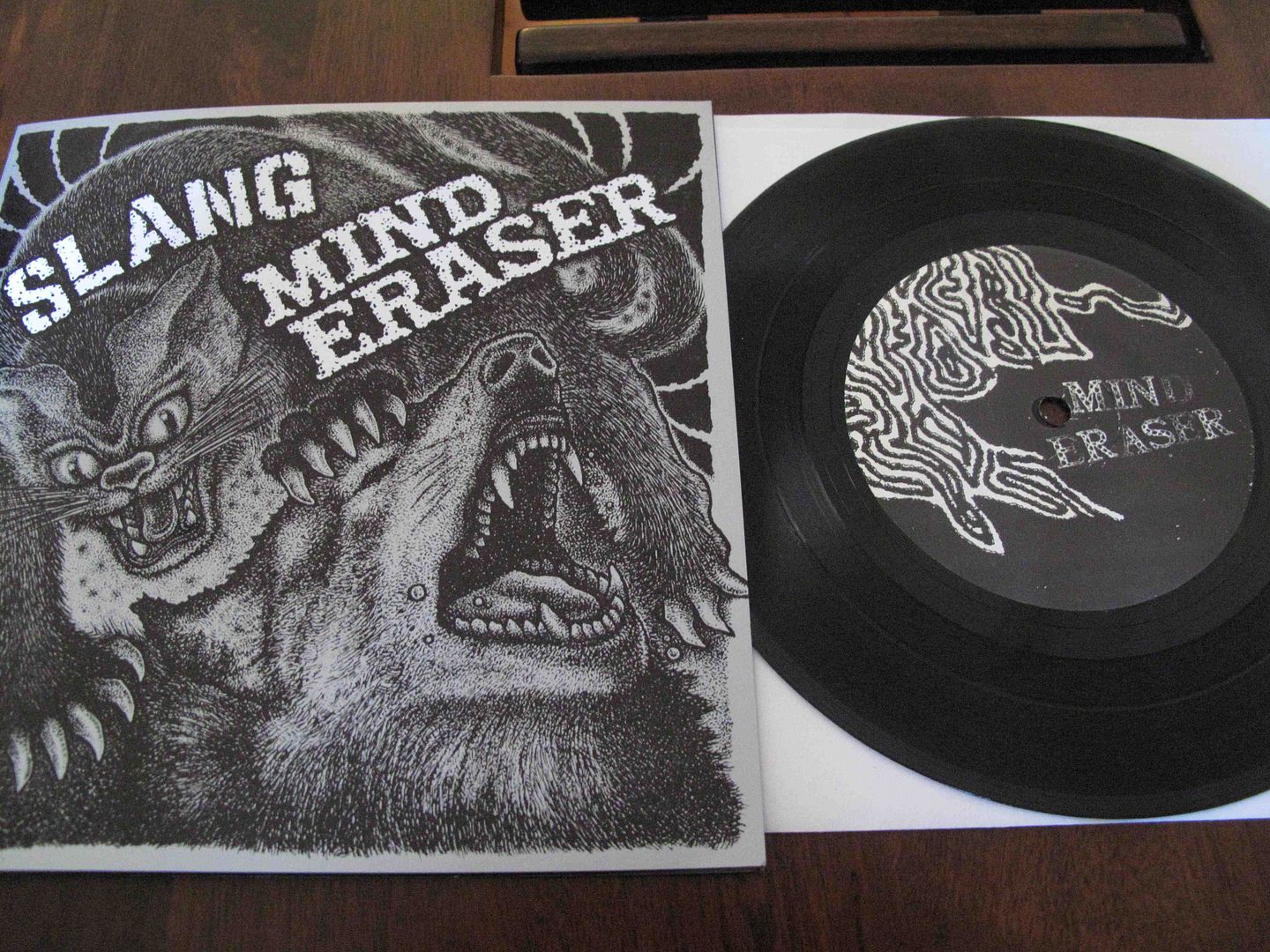 Not sure of the pressing numbers or details. 540 don't have any internet presence whatsoever, and getting info on anything the label has done is proving to be quite the pain in the arse. Regardless, the label certainly seems to be on a roll with the bullshit good releases.
Someone sell me an OG copy of this split from the tour. I hear it has a screened cover or something similar?