Quick post, then bed. Here's both of The Sword LP's, first here, the new one, 'Warp Riders'. Gold vinyl. Still getting used to this new one. It's nothing hugely different from the first album, but it's certainly cleaner.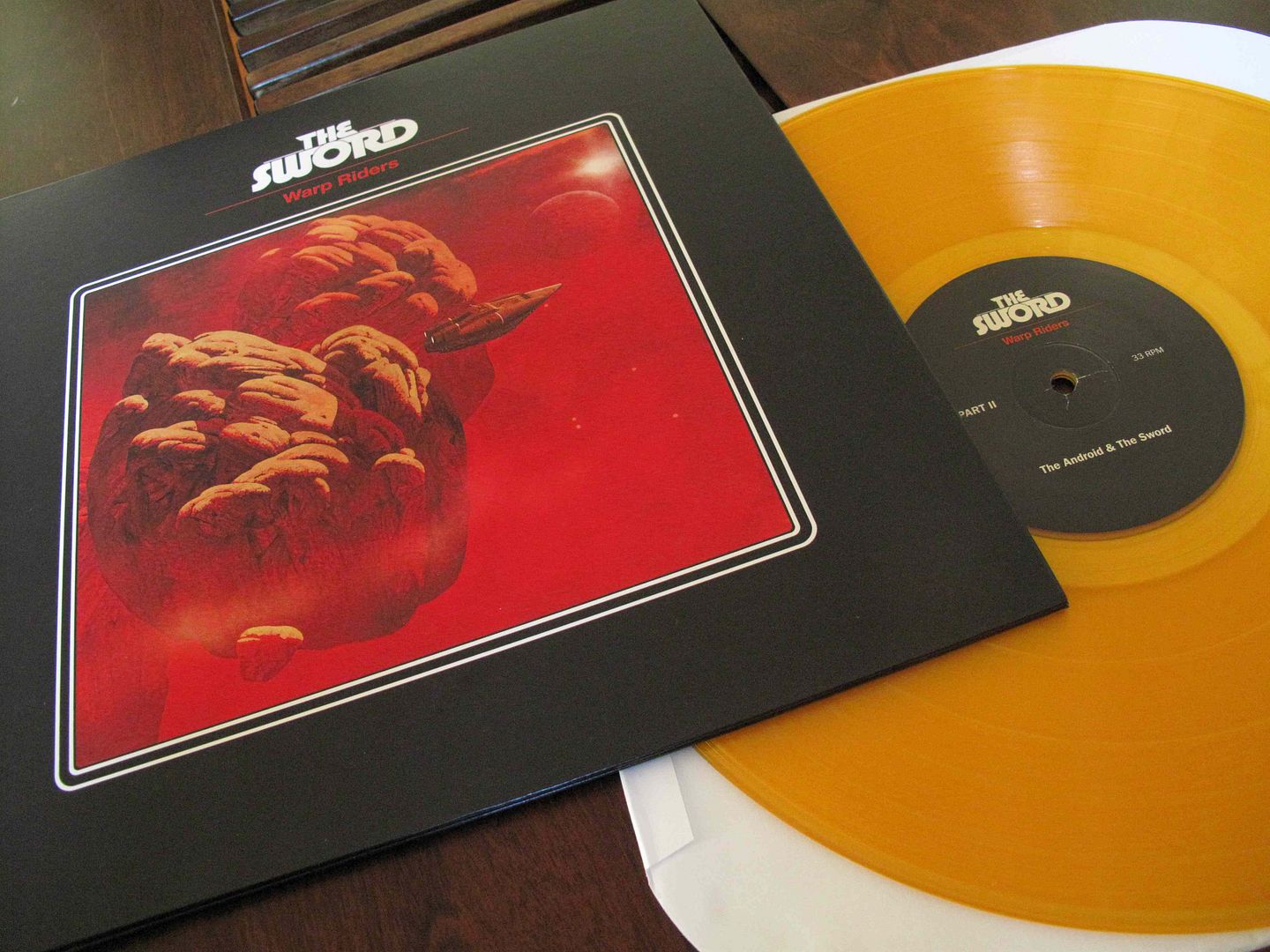 Did someone really hand number 5000 copies? Why??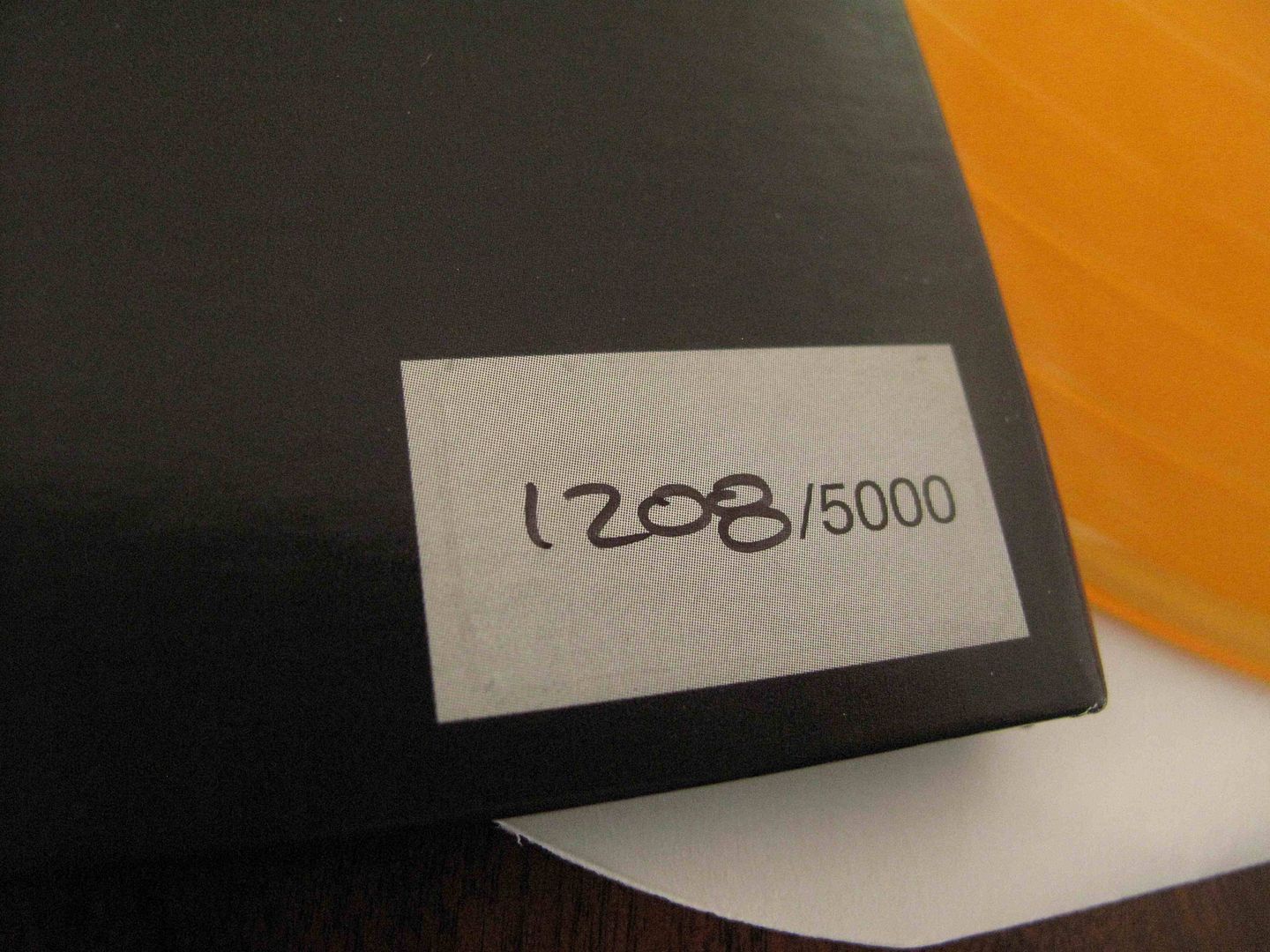 Gatefold.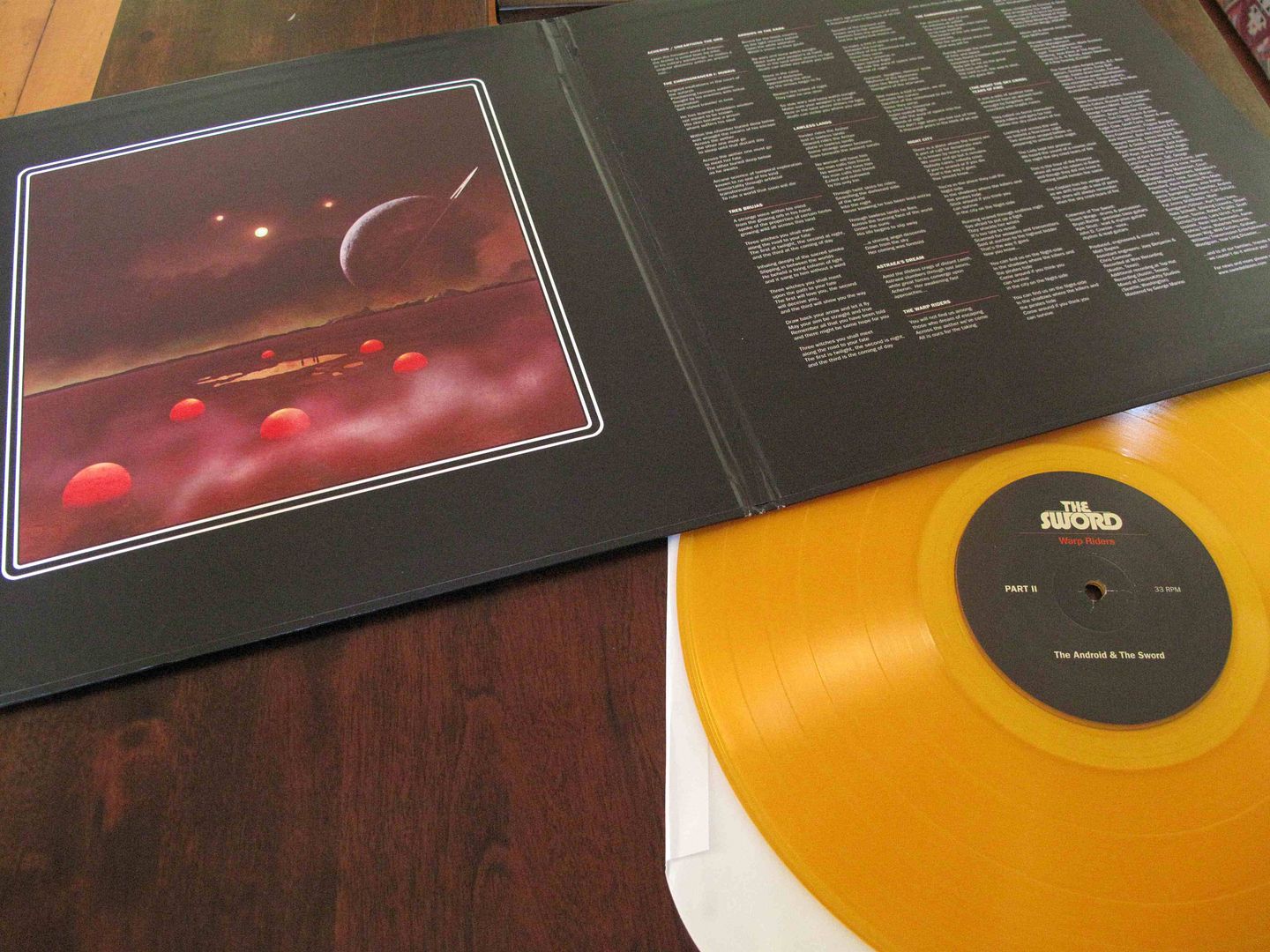 And their first album, 'Gods Of The Earth'. Amazing stoner/thrash crossover, this LP wipes the floor with everything else that even resembles this style. Black vinyl.
Gatefold.